EAGLES VIII – 10 feb 2018, Moldova, Chisinau, Manej Arena.
13.02.2018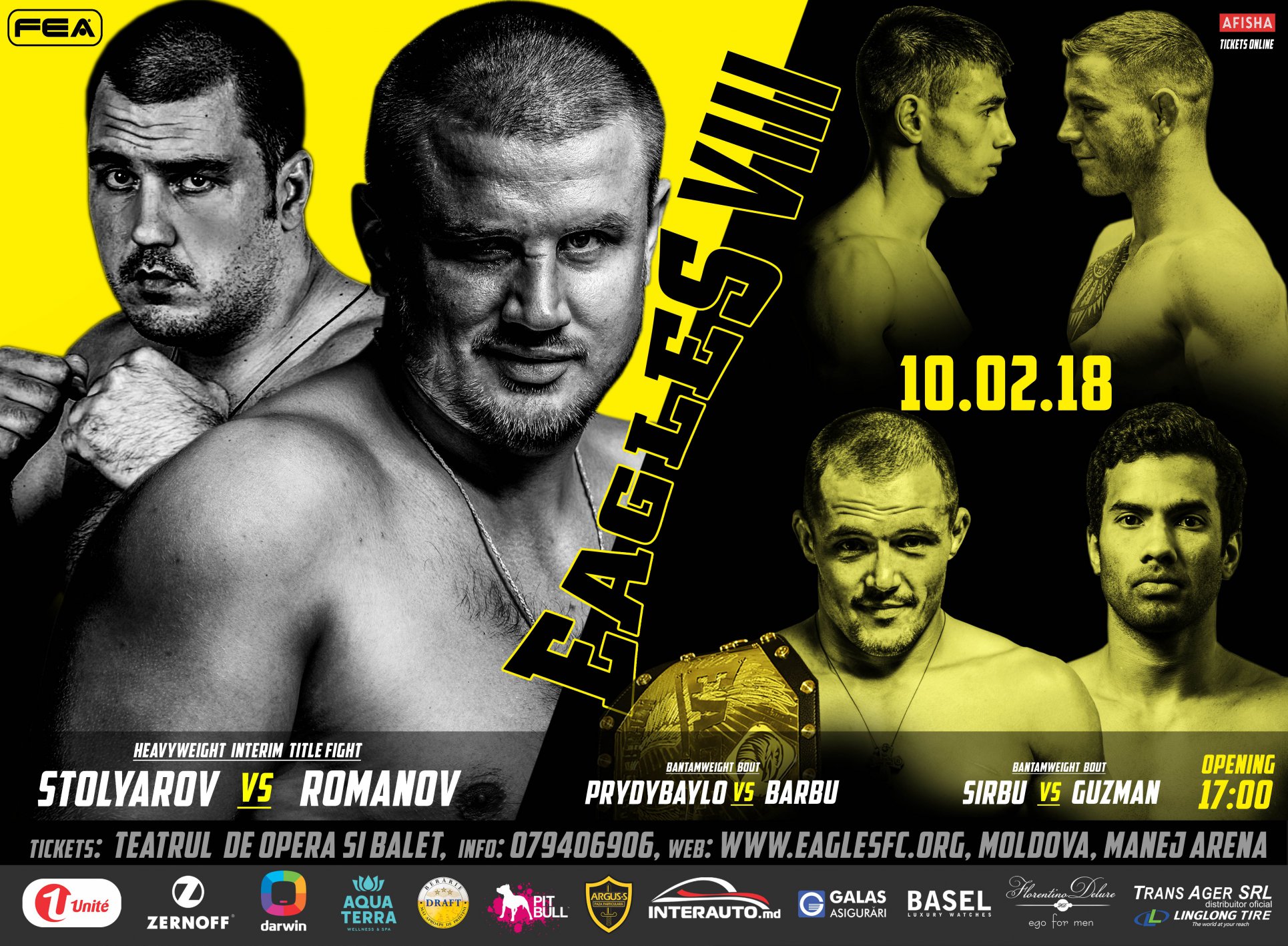 Gheorghe Lupu strives to consolidate his result; Iska Ismaylov will do everything in his power to get his revenge!!! Both are young and ambitious!!! Both completed an excellent last season. They have only one goal – victory.
A fascinating bout between two uncompromising fighters!  Dmitry Predebaylo against Bogdan Barbu. Two contenders for the EAGLES Bantamweight belt.
The reigning champion in the EAGLES Bantamweight division, Mikhail Sirbu will encounter the aspiring Venezuelan, Raul Guzman. Experience will compete against perseverance, in the cage.
These fights will go down in history. We will see the current EAGLES champion Grigory Panfily
They will once again be put to a test, and they're ready for it.
The clash of the Titans for a temporary "EAGLES Heavyweight Interim Champions Belt".  Alexander Romanov vs. Alexander Stolyarov. The category – where one stroke might decide everything!!!
EAGLES VIII  Be The First To Be The Best!!! Saturday, 10th of February 2018, Moldova, Manej Arena. 
Tickets online 
afisha.md
Infoline 079406906,