Eagles Fighting Championship 2 – Opposition of the real gladiators!
11.05.2016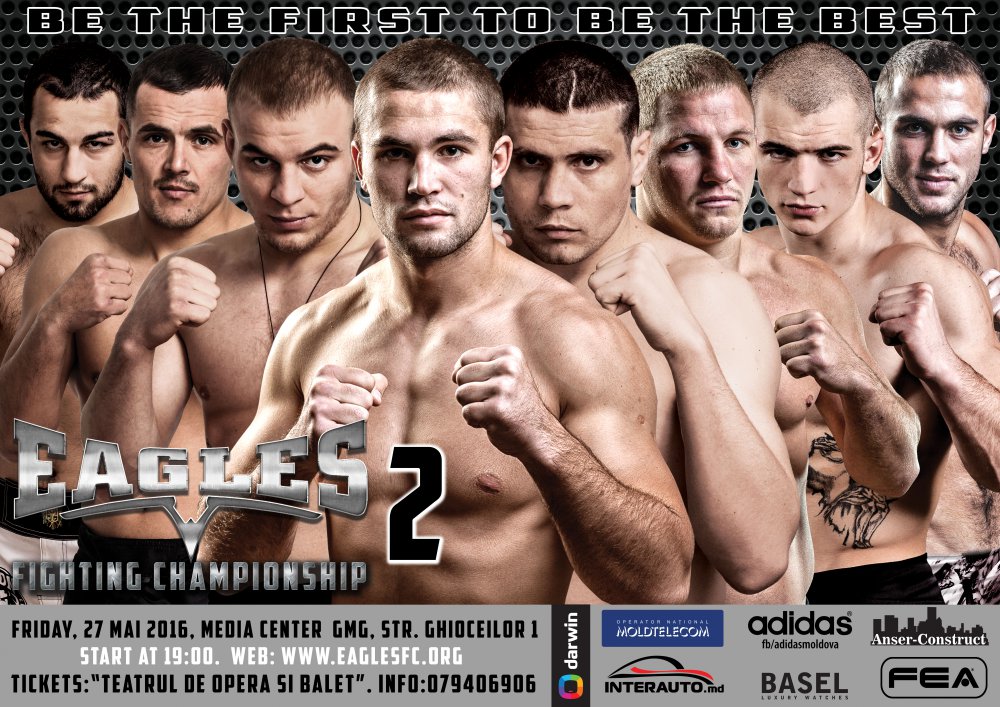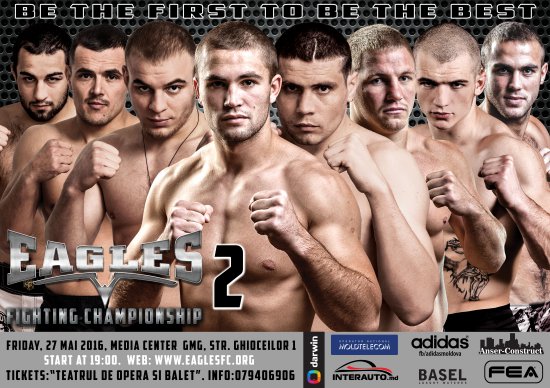 On
May 27 the General Media Group Center will go show, the second this
year, to Media by rules MMA – the real gladiators will be оn Eagles
Fighting Championship 2 in which will resist each other. Thanks to
the show Eagles FC fights by rules MMA become more popular in the
Republic of Moldova and interest in this sport extraordinary grows. In
the forthcoming tournament we will see duels with participation such
stars of MMA as:-Pavel Pokatilov, Vlad Popovsky, Kapmar Dumitru,
Grigore Panfily, Vasile Botnaru, Mikhail Syrbu, Nicolae Skorokhod,
Daniel Filipski. Show will include 12 duels by rules MMA in the  following
weight categories: – 62kg, – 66kg, – 71kg, – 77kg, – 84kg, – 93kg,
+93kg. As rivals to our athletes miksfayter from Romania, Ukraine,
Hungary, Russia, Poland and even from the USA will act. The
tournament will take place in Media the GENERAL MEDIA GROUP Center which
is located at the address Giocheilor 1, around Moldexpo. Tickets for
action can be got in Cash desks of National Opera and Ballet theater. You will be able to study the detailed map of a tournament soon. Watch after news.
TICKETS
Tickets for the event can be purchased at the National Opera and Ballet MARIA BIESU. The address of the championship: Media Center General Media Group. Str. Ghioceilor 1. OPENIG 19:00. Telephone offices of the National Opera and Ballet Theatre: 0 22 24-51-04. Hours of operation: Tuesday to Sunday from 9:00 to 18:00 (off – Monday)