Dorin Damir about Welterweight GP FEA EQUINOX 23 sep 2023 !
22.06.2023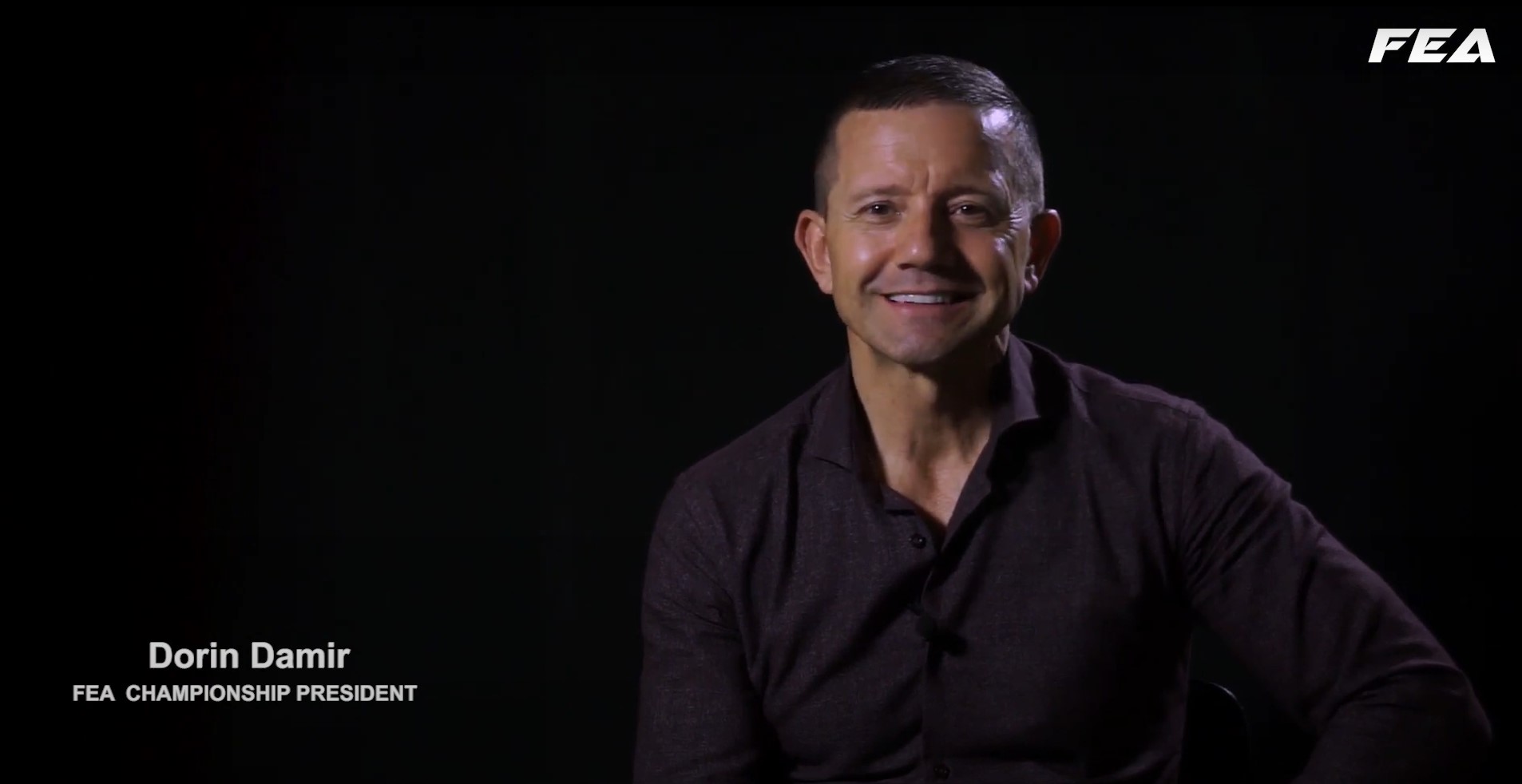 Dorin Damir: " Hello dear friends, fans of the FEA Championship project, our followers.  Today I would like to tell you about another co-main event of the FEA Equinox tournament on September 23, '23. It will be the pyramid in the 77 kg category. But I think you have already realized that after the announcement made by me together with Constantin Rusu. The belt in this category will be vacant when the second contender appears. Since in the circuit where Constantin Rusu currently has a contract he will fight for the belt, he is not allowed to participate in other organizations, so we have decided to open the path for the FEA belt in the 77 kg category. The first contender is Artiom Livadari, a young but already well-known fighter. And now we will identify another contender through the second pyramid in the 77 kg category.
The fighters are interesting, and I will name them. In the first pair, there will be the fighter very popular among martial arts fans, Corneliu Lisii. Corneliu Lisii has recently been moving between weight categories, 71kg and 77 kg. Now he has added weight and will compete in this category. His opponent is the fighter from Romania, Costin Dinu. A very good fighter, and we hope for a spectacular and beautiful fight.
The second pair is also interesting. The fighter from Ukraine, already known in the Republic of Moldova, even after our recent events, will participate. He is a Muay Thai fighter, Eduard Koroli. Eduard is already a veteran, we could say, in martial arts. But he still has energy like that of two young fighters. So, he accepted the offer. His opponent is Unal Alkayis. I think the last name is already known. He is the brother of Ali Alkayis, a good and well-known fighter in the past. He has been a very good and renowned coach in Turkey for many years, and he is also the husband of Funda Alkayis, the holder of the belt in the FEA women's division. Thus, he is part of the Alkayis dynasty of fighters, and we will see how he handles himself in the fight against Koroli.
For September 23, 2023, FEA Equinox, we already have two established Grand Prix pyramids, 85 kg and 77 kg. There is a small intrigue in the 77 kg pyramid because during a tournament, Koroli and Lisii met. Koroli won that time. So now, in this pyramid, we have separated them, but they can meet in the final. It only depends on them.
Stay with us, follow the latest news. Follow your favorite fighters, practice sports, make big plans, move forward, and that's how you will achieve everything you ever wanted!"