Cornel Lisii – "Be sure, I won't give you any chance. I'll go all the way, and victory will be mine"
24.08.2023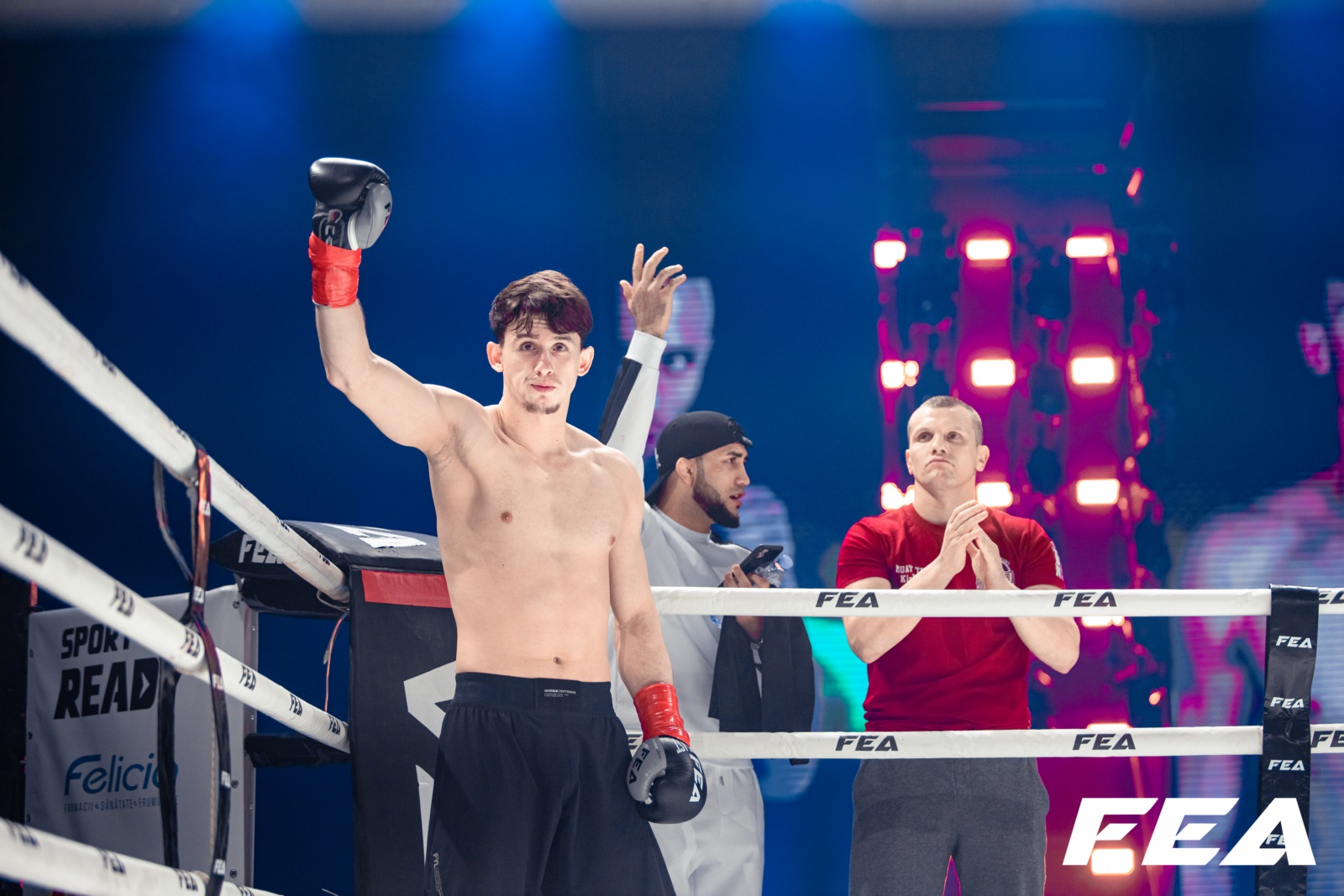 Cornel Lisii – "Be sure, I won't give you any chance. I'll go all the way, and victory will be mine"
Is this your first participation in a Grand Prix pyramid?
It is the first time I will be participating in a four-man pyramid, in the 77 kg category. It's going to be a very exciting pyramid. The opponents are very strong, so it will be quite intriguing.
Who is the most dangerous and challenging opponent for you in this Grand Prix?
All three opponents are dangerous. Each has their own style. And with each one, I need to find the key to win.
In the second semifinal, Koroli will be fighting against the representative of Turkey. It's going to be a very, very interesting fight. I'm really curious to see who will win. But I really want Koroli to win, so I can meet him in the final and take revenge for last December. I lost with a score of 2 to 1. Many people expressed their opinions that there should have been an extra round. Anyway, I won't talk about it anymore. But I want to show in the final that I am much better than him and that it simply wasn't my night back then. I want to fight him in the final.
Have you made any changes to your preparation for the upcoming performance?
We're going to start the process, make the necessary adjustments. And the coach will decide what and how.
In case of victory, you will become a contender for a title fight against Artiom Livadari, do you think you have a chance to win against him?
If I win the pyramid, I will fight against Artiom for the belt. It would be an interesting fight, and the strongest will win. I believe in my abilities. So, it would be a very intriguing bout.
What is your profession that you work in?
I work as a coach. I'm a fighter first and foremost. But I also teach individual lessons. Group lessons. This is how I make a living.
How did you get into K-1?
I was a child and I wanted to try a contact sport. My friends were already practicing kickboxing. I asked them to take me to the kickboxing gym. And that's how it all began.
Who serves as an example for you?
I have several people whom I take as examples. And I strive to be a role model in society for the generation that is growing up myself.
Is the coach always right, or are there times when your opinions clash?
The coach is always right. Because he has already walked this path ahead of me. He knows better what awaits me in the future. At the same time, we consult each other to reach a common ground.
The most challenging period of preparation?
The toughest period is when you have to maintain discipline, resist all distractions, avoid going out. At the same time, your friends need to understand you. You have to stick to your diet, sleep schedule, and not skip workouts.
How does your popularity on social media contribute to your career?
Popularity on social media is a significant advantage. It benefits both me and the organization I compete in. Their support and encouragement help me a lot.
Your opponent in the semifinals is Costin Dinu, what would you like to say to him?
Dinu, I want you to be 100% ready. When I face you, be the best version of yourself. Let's put on a spectacular fight. Be sure, I won't give you any chance. I'll go all the way, and victory will be mine.
A few words for your fans and supporters.
I invite all of you on September 23rd to support the FEA tournament, to cheer for me. I'll be competing in the 77 kg pyramid. There will be very exciting fights. Support your favorite athletes, especially those from Moldova. Let's all meet at Ciorescu, Futsal Arena. For those who can't attend in person and are abroad, you can watch it on feafights.tv.