Here are the main topics discussed during an IG LIVE with Dorin Damir and Stanislav Renita.
07.05.2021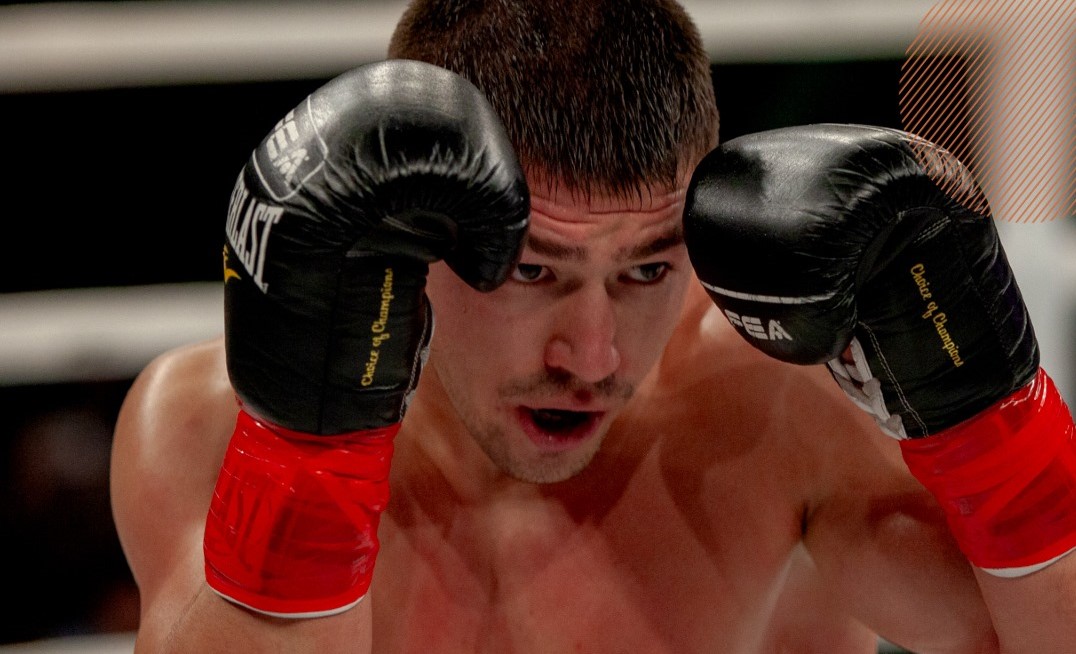 What you're up to these days? Are you still enrolled in the Special Forces Battalion "Fulger"?
No, I actually quit. The reason was simple and definitive. Some of my superiors simply didn't comprehend what is like to be an athlete and how much effort goes into this. The work schedule for the year of 2020 was extremely busy, in addition to that I was preparing for the fight that was supposed to happen, I was increasingly becoming more and more exhausted, so I resigned. Now I work as a trainer at Aquaterra and at our club, Thai Stars.
 Is your coach still Anatol Ignat, at Thai Stars?
I was on a six months break, due to doctor's orders, plus, back in December, I was tested positive for Covid-19, which was though. Now, slowly, I started training again with Anatol Ignat once a day, until I'll get back on track. Afterwards we will jump right into the preparation phase.
 How much do you weight now?
As always, 70 kg, I never went higher. Still in shape.
 Are you willing to defend your belt?
I'll be ready to fight the next tournament and to defend my title. It's better to lose your title fairly, than to just give it up without fighting. Moreover, I'm ready to conquer many other titles. I'll keep fighting until I'm 100 years old.
What about your personal life? Your relationship status?
Since childhood I restricted myself from many things, so I could accomplish my goals. I'm single. But at this stage in life, maybe it's my age, maybe I matured, I feel the need to have someone in my life, someone who'll be there for me, someone who'll watch over me, guide me, career-wise and in everyday life.
 Your thoughts regarding the Morari-Abramenko bout?
I know that Abramenko has many fights on his record. He's extremely experienced. But a single punch can decide the outcome of the fight. Maybe I'll meet him in the ring someday. Only by encountering the best fighters, you can grow yourself.
Your opinion about Marin Vetrila?
We used to train together, in the same club. He's an experienced athlete, very ambitious, a go-getter. I was the same when I was his age. The desire and strength to achieve something, which is only natural, because we have this vision of realizing our dreams since childhood. He's a great fighter, and I hope that our bout will resemble a clash of the titans.
How does a fighter has to handle his popularity, so it doesn't go to his head, but helps his development?
I believe it doesn't matter the heights you reach, your achievements. You have to stay humble, to make time for others. This way you'll be appreciated regardless of your results.
What do you think about Ion Cutelaba? Do you know him personally?
Yes, I know him personally. I would like to point out that he's the first Moldovan fighter to sign with the UFC. He's a great athlete, despite some unsuccessful fights. It is what it is, we keep moving forward. UFC has extremely good fighters, so my personal opinion is that he must go and work on his training abroad. I think he learned everything there was to learn in Moldova, thus he has to go and gain more experience.
 What do you think about Romanov's last fight?
We were on the same team too, I know him. First of all, he's a very talented fighter. Second of all, at his weight he moves wonderfully. He comes from freestyle wrestling, now he improved his boxing.  Regarding his fight, no one's assured, that protection bandage could move away at any moment during a kick.  And a strike in that region is unbearable. I think he wanted to continue the fight but just couldn't.
The toughest bout you ever had?
Probably my debut fight within Glory, against the Thai fighter, Petchpanomrung Kiatmookao. At that time, I had 16-17 bouts on my record, meanwhile the fighter from Thailand had 190. The disproportion. I wasn't even aware, I just wanted to fight. He kicked with his legs so hard, it felt like they were spades. I couldn't do anything to him, but I lasted the whole 3 rounds. I followed his career afterwards and I saw that after our fight he had 4 more, and won all of them by knockout. And at the present day he's the reigning champion.
 Do you want to try yourself in MMA?
You know, today the MMA is more popular than K-1. I had some offers from abroad, to go and train for MMA. But I haven't decided yet. As soon as I do, you'll be the first to find out.