FEA Kickboxing – WORLD GRAND PRIX 2020, March the 28th, Ciorescu, Futsal Arena.
22.02.2020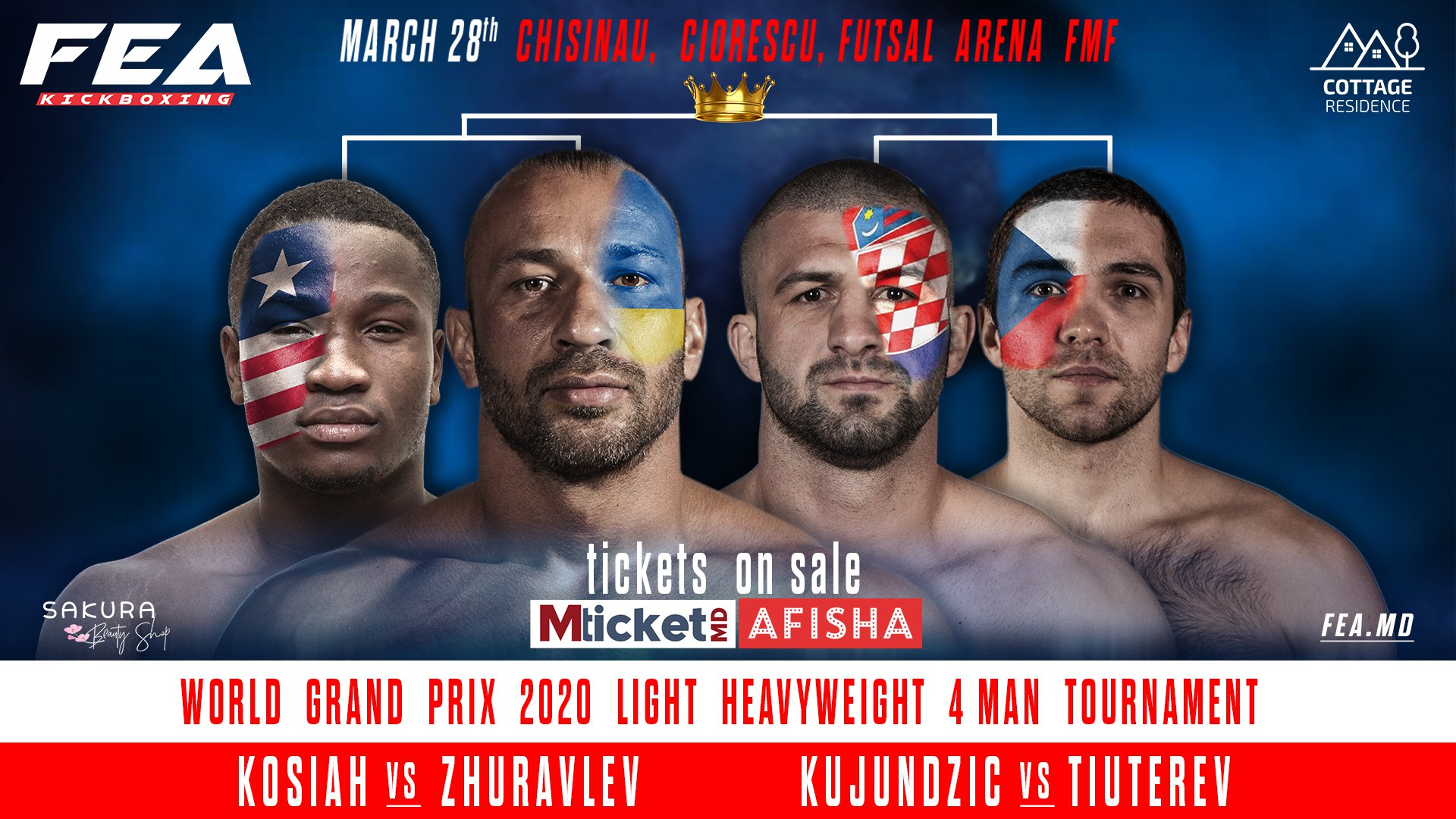 FEA Kickboxing presents! Two Grand Prix tournaments! 4 man tournament in the lightweight category and 4 man tournament in light heavyweight category.
FEA featherweight title fight Stanislav Renita vs Marin Vetrila.
March the 28th! FEA WGP 2020 !!!
FEA Kickboxing – Fortune Favors the Brave !!!
Tickets online : afisha.md. and mticket.md Infoline: 079406906