For the first time in the history of Ukrainian kickboxing, the FEA WORLD GP Final Four will be held in Odessa under 71kg.
09.08.2019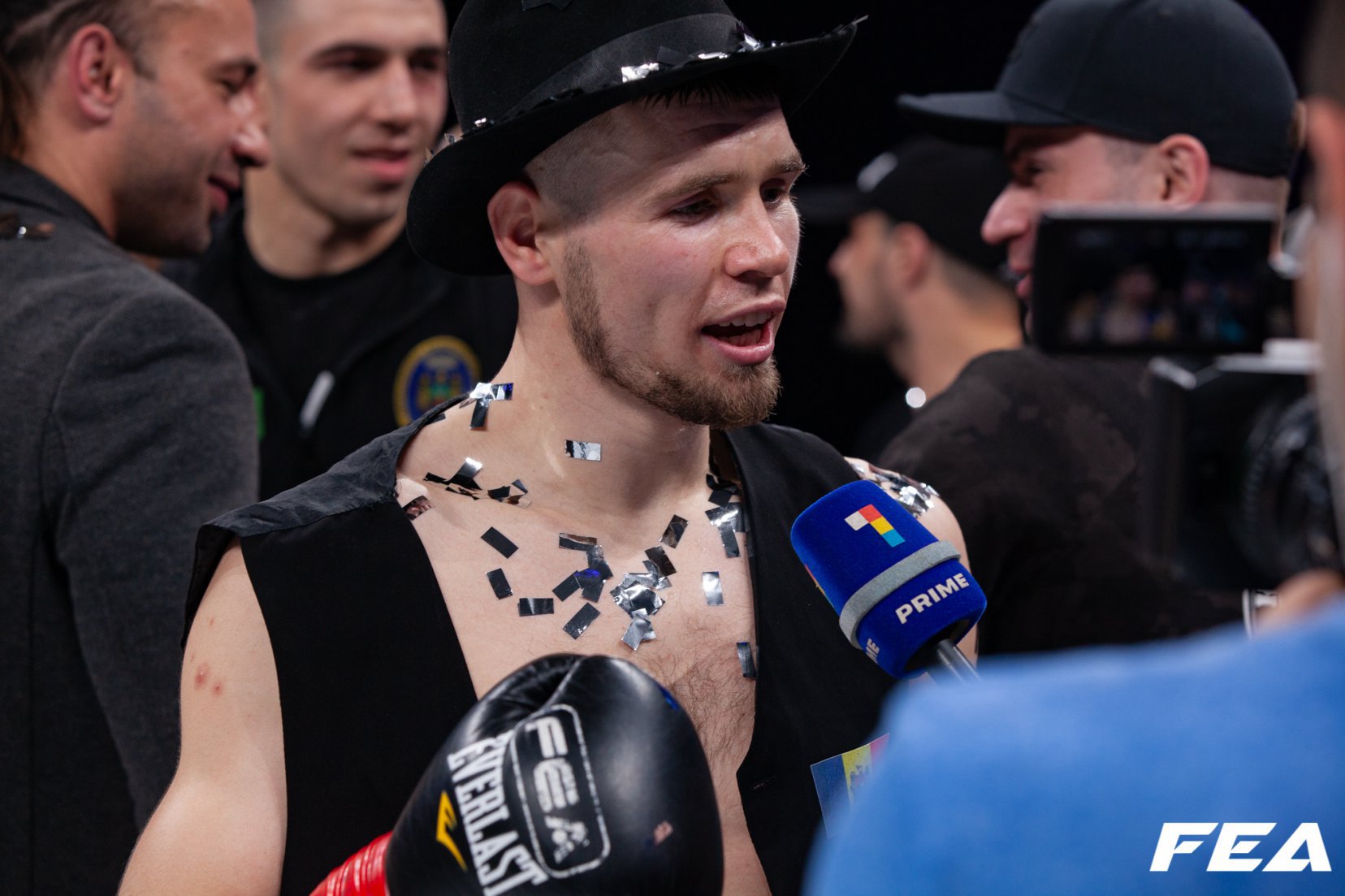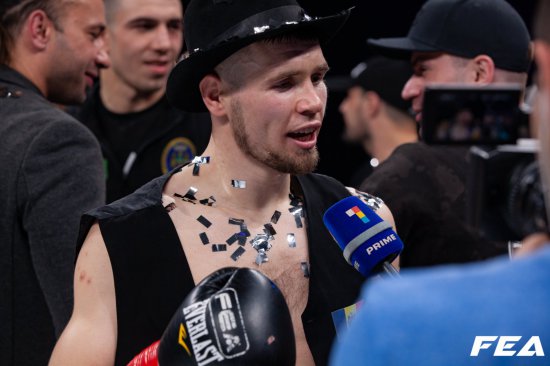 For the first time in the history of Ukrainian kickboxing, the FEA WORLD GP Final Four will be held in Odessa under 71kg. More importantly, with some of the top fighters in this category.
The pairs of the semifinals have been already decided. So the first semifinal will unfold between the representative of Turkey, Furkan Carabag and the representative of the Republic of Moldova, Constantin Rusu.
Furkan Carabag is a young kickboxer from Turkey, he is 21 years old and his height of 180 cm is rather high for a weight of 71kg, he spent 14 professional fights, winning 12 and losing only 2. He is a six-time Turkish champion and two-times World Kickboxing Champion. He's a very worthy opponent, a fighter who is stranger to backing down.
According to the draw, his adversary is Constantin Rusu.
Rusu is the reigning FEA WELTERWEIGHT 77kg champion, but as they say, ambition knows no limits, and his latest target is the FEA LIGHTWEIGHT championship belt 71kg. Constantin is a remarkable fighter; he won his last belt by knockouts.
In the first semifinal, he knocked out the GLORY striker, Alan Scheinsen and in the second he finished Cristian Dorel. This Final four took place on March the 30th of this year as part of FEA 28 tournament. Surely, it's going to be hard for him to meet the weight limit of 71kg, but nothing is unattainable, and judging by the latest Constantin's posts on social media, he is extremely firm.
Rusu is 25 years old with a height of 180 cm. He had 22 matches; won 19, lost 2, and a fight resulted in a draw. He is the possessor of 3 professional belts and titles, correspondingly. To be noted that the lion's share of his triumphs are knockouts.
The second semi-final is equally as exciting. Here, the representative of Ukraine, Stanislav Kazantsev will confront the representative of the Republic of Belarus, Zhora Akopyan. Kazantsev is in his element in this weight class, he feels great in it. Among all the participants of this pyramid, he is the oldest and, consequently, the most experienced.
Kazantsev is 29 years old, 176 cm tall, has 26 professional fights on his record, scoring 20 victories among which 7 were by knockout, was defeated 5 times, and has 1 draw. He is the title holder in various promotions and professional championships.
Kazantsev\'s rival in the second semi-final is a young and striving Belarusian of Armenian descent, Zhora Akopyan. He is 22 years old, 179cm tall, his professional record consists 8 fights in 7 of which he won, with 3 knockouts. By the way, he achieved his last win over the more practiced Eduard Koroly at FEA 28 tournament in Moldova. But that\'s not all, according to the provided data, he spent 104 amateur fights, and owns 4 Muaythai champion titles. Hence, the problems he can cause for Kazantzev aren't to overlook.
To wrap up, the Final Four is a killer one. There isn't a clear disparity among participants. And this is already a big plus, since we can see the technique of all athletes in all their glory, moreover, none of them are used to give up, and will rather fall than surrender. And most importantly, they will all be eager to complete the fights ahead of time!!!
So all the fans and supporters are already in anticipation!!!