Dorel Cristian nu va putea lupta împotriva lui Vitalie Matei și a fost înlocuit cu Andrei Leuștean.
17.09.2018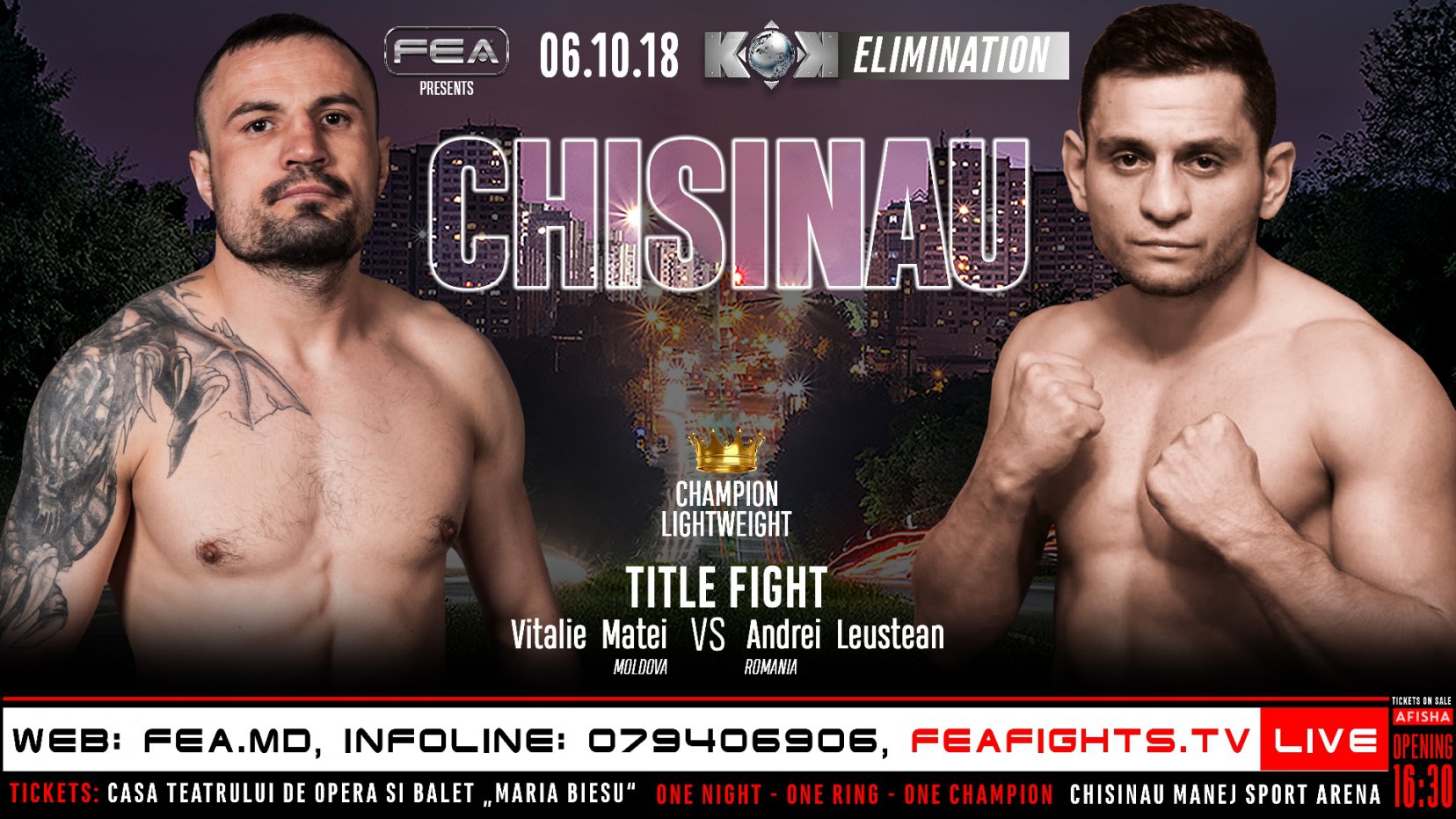 Dorel Cristian won't be able to fight against Matei, he's replaced by Andrei Leustean.
Unfortunately, there was a replacement in one of the most anticipated fights of the October 6th evening. A couple of days ago, the current owner of the KOK championship belt in the up to 71 kg category, Dorel Cristian, suffered a ligament injury while training and will not be able to defend his title.
According to the rules, the winner of the final four in the 71 kg division, Alexander Prepelita should take his place, but he is not in the right shape at the time, therefore he is also out of the race for the championship title. Agreeing to the regulations, the one who will enter the title fight will be the finalist of the final four in the up to 71 kg category, Andrei Leustean. Therefore, dear friends, on October 6th, we will see the title fight between Vitalie Matei and Andrei Leustean.
"I want to address all the supporters and fans: regrettably, Dorel Cristian, due to his injury will not be able to take part in the title fight. His place was taken by the well-known fighter from Romania, Andrei Leustean. I\'m convinced the duel will be very exciting." – stated the organizer of the fighting show FEA WORLD SERIES, FEA president, Dorin Damir.