Press conference and congratulation from FEA President Dorin Damir for youth champions.
15.08.2017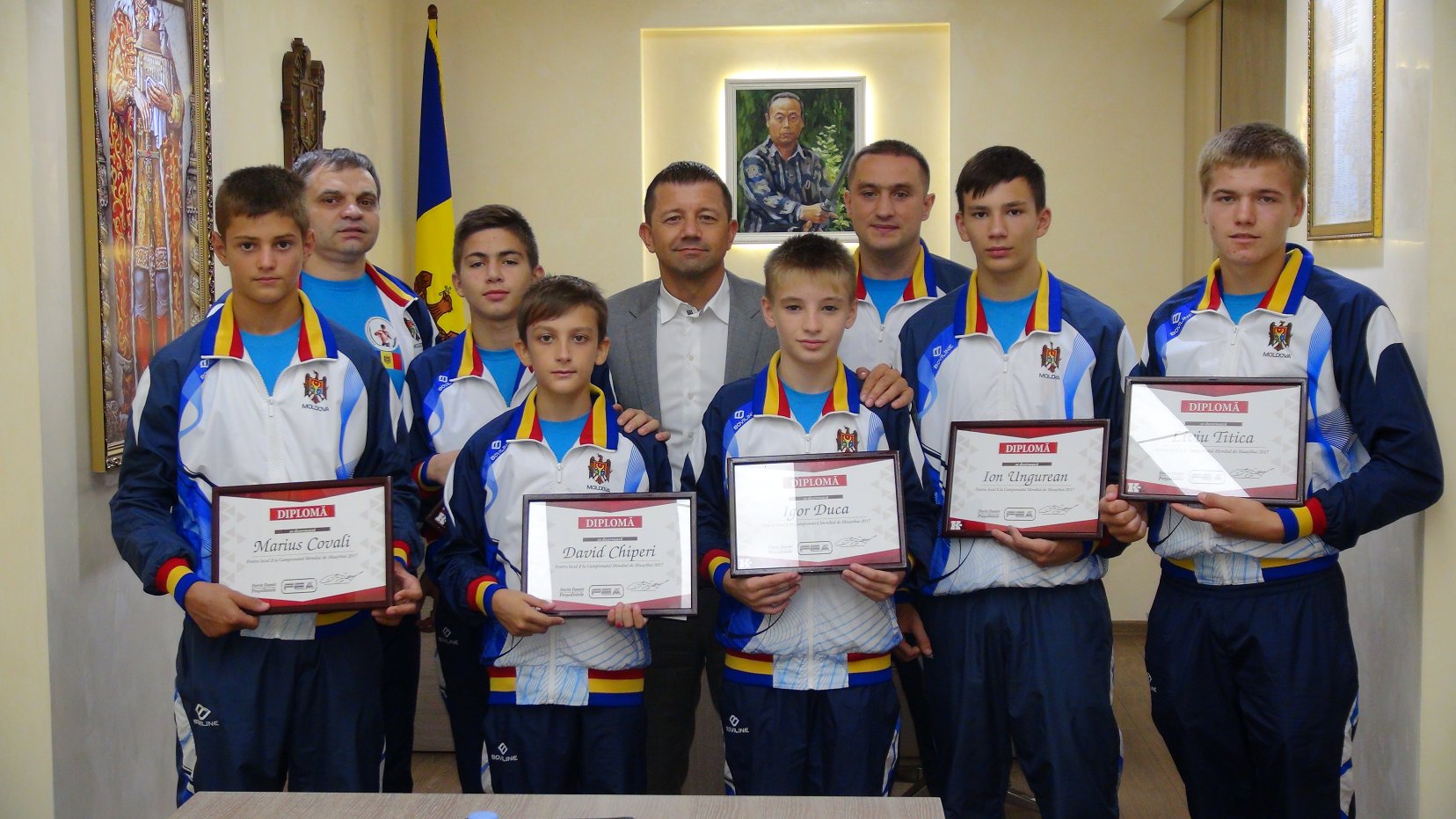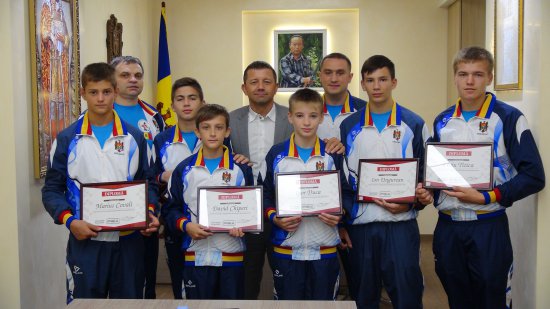 Today took place the press conference held in honor of the phenomenal performance of the national team of the Republic of Moldova at the World Championship in Thailand. This result is a real sensation for our country. The team of the Republic of Moldova came at the seventh place and ahead of such countries as Ukraine, Belarus, Kazakhstan, and the United States – teams that were much more numerous. This proves that quality is indeed more important than quantity. Five of our fighters won top places: Two golds and three silvers. Titica Liviu and Duca Igor have won gold medals and Covali Marius, Plesca Gheorghe and Chiperi David – silver ones. Only one fighter of our team was left without a prize. Ion Ungurean had two victorious fights, but in the third one he lost and became the fifth in the ranking.
The Championship was held in Bangkok from the 2nd to the 11th of August. In total, 768 sportsmen from 86 countries took part in it. It is noteworthy that some countries such as Turkey, Australia, Russia were represented by teams of 30 athletes. And the Republic of Moldova – only by six fighters, and still won five medals!!! Once again proving that we are a small but proud country. We are people with a big heart, and will power.
During the conference the fighters told about the most difficult moments of the championship, and also thanked their relatives, loved ones and all of those who helped and supported them.
Such a result did not go unnoticed by Dorin Damir, the president of the FEA Association and WAK-1F RM. All the participant fighters and trainers received honorary diplomas and awards for such an outstanding result. To be noted that the Thai Boxing Muaythai federation and the WAK-1F RM federation cooperate very closely, and the fighters are an integral part of both structures.
For the athletes themselves, this is a large-scale field for development, and then, those who decide to link their careers with professional sports, have all the chances to get into the KOK ring at the tournaments held in Moldova and abroad. More details in the video.