Maxim Bolotov vs Keta Bangaly heavyweight bout on KOK 46 in Moldova!!! April 1st.
21.03.2017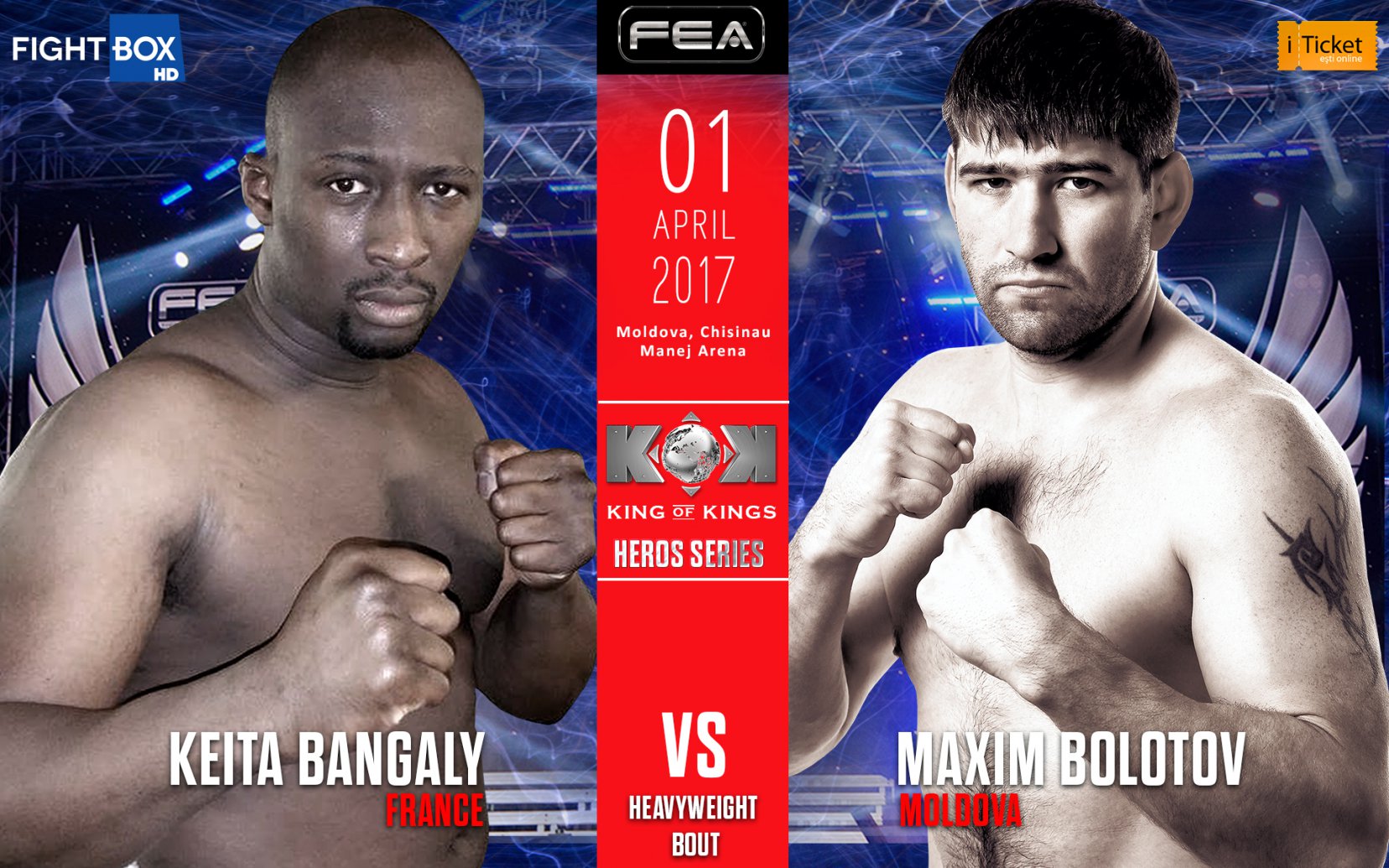 On April the 1 st Maxim Bolotov will fight against the French heavyweight fighter Keita Bangaly.
One of the most awaited events on April 1 st is the fight in the heavyweight division. Maxim Bolotov, the
representative of the Republic of Moldova will enter the ring against the fighter from France Keita
Bangaly.
Bolotov's coaches, Ștefan Cîrlig and Vladislav Belinschi, stated that Maxim is all prepared for the fight.
We haven't find much information on him, he is pretty much a dark horse, which serves as an incentive
for us to prepare even harder – said Ștefan Cîrlig.
Bolotov stated that he will try to win in an obvious way, so that no one doubts his victory. Constantin
Bolea , the director of the Thai Boxing Club, where Maxim trains, mentioned – " The preparation is
aimed only for the win, and we really hope that Maxim will finish the fight early".
More details in the video report.