Alexandru Burduja vs Vasil Ducar – The most anticipated rematch of the KOK spring season!!!
15.03.2017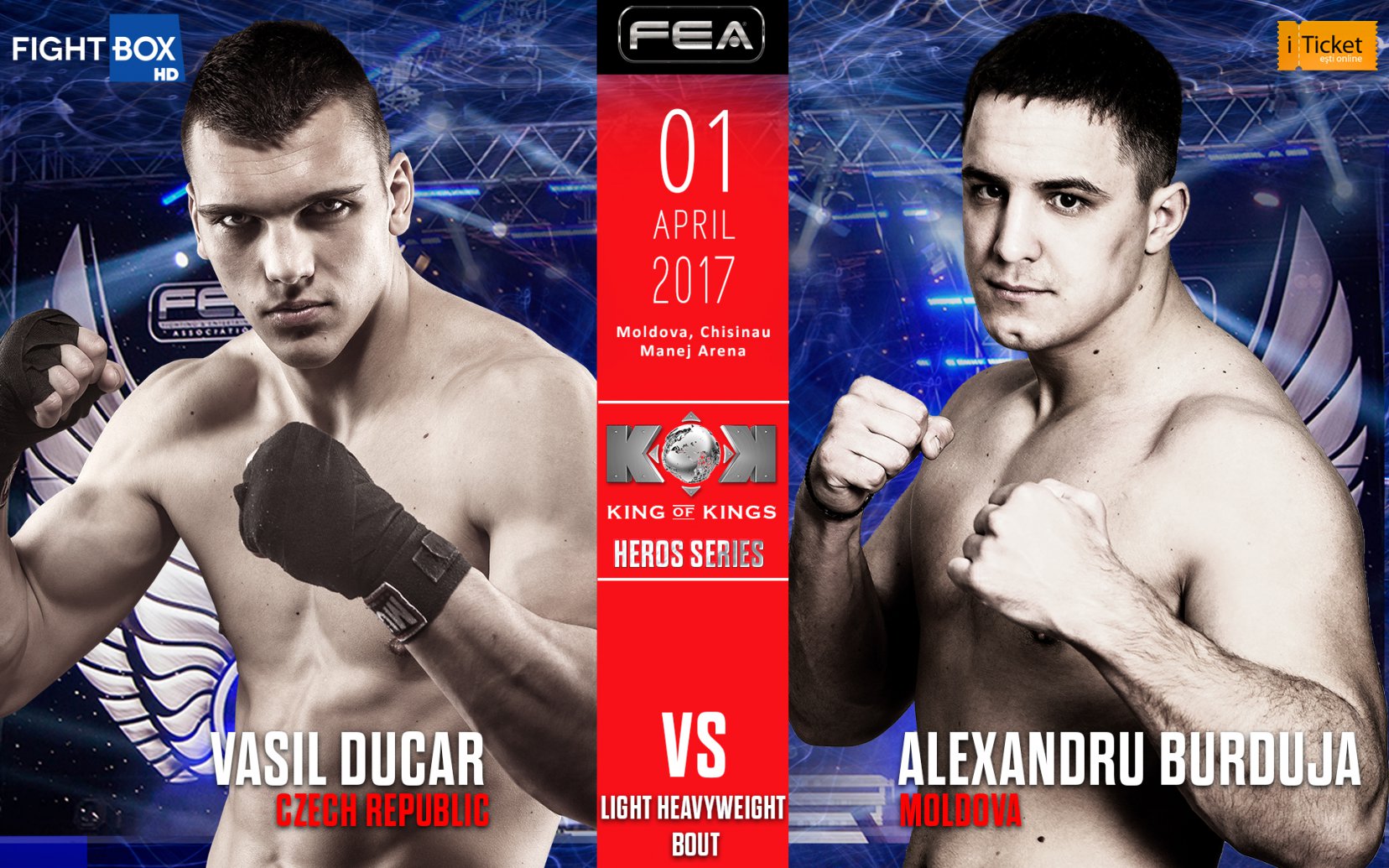 On April the 1 st , in the KOK ring in Moldova, will take place the most awaited rematch in the 95 kg
category between the fighter from Moldova, Alexandru Burduja and the representative of Czech
Republic, Vasil Ducar.
Keep in mind that exactly one year ago, on April 9 th 2016, Burduja lost in front of the Czech fighter in a
KOK superfight. Despite the fact that during the first two rounds Burduja was winning, in the third one
everything was decided by a single strike of the Czech fighter, after which Burduja wasn't able to recover
anymore. This time around, Alexandru promised he will pay more attention and end the fight with an
outstanding victory.
His coach, Alexandr Petcoglo, noted the high level of his pupil's preparation. He also stated that it only
remains to complete the psychological stage, meaning to set himself emotionally and decisively.
The organizer of KOK tournament, FEA president Dorin Damir, noted in his statement that he doesn't
even doubt the entertainment and spectacularity of this fight!!!
More details in the video report.