The Eagles Fighting Championship: Fighter Vasile Botnaru wins belt to Sergiu Barbarosa
19.02.2017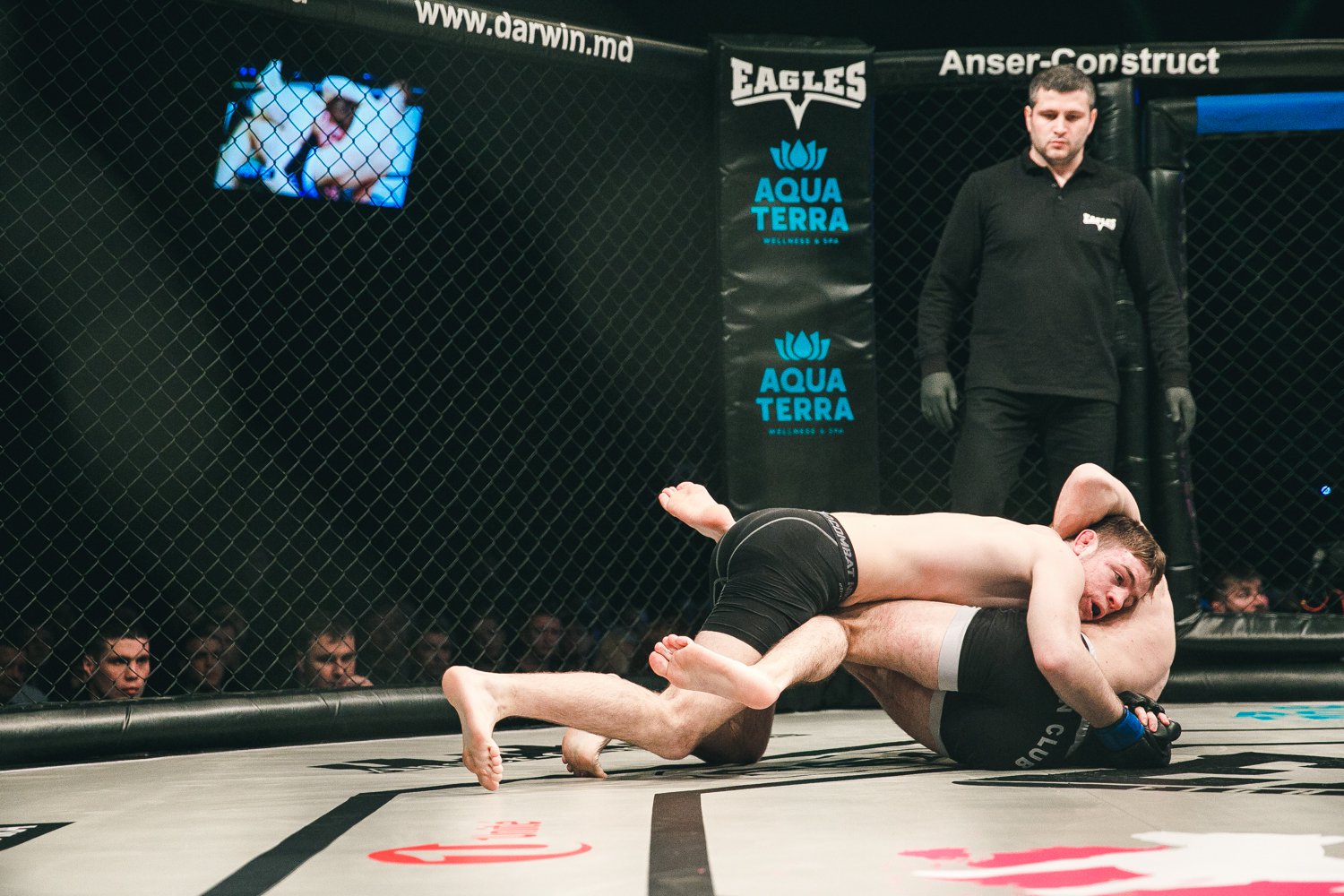 The fighter Vasile Butnaru has won the championship belt in the category up to 77 kilograms in the tournament fighting of "Eagles Fighting Championship" held in Chisinau.
The 23-year-old athlete has knocked out Sergiu Barbarosa. The competitions had 12 matches.
Vasile Butnaru needed three rounds to defeat Sergiu Barbarosa:
"There was this moment when I wanted to give up, then i though about me winning and I won. Thank to my faith in God, my coaches and hard work."
The Moldovan Mihai Sarbu and the Ukrainian Dmytro Predebaylo will fight for the championship belt in the category up to 62 kg. In the semifinals Sirbu has defeated Nabiulla Amirov from the Russian Federation, after which doctors had forbidden him to continue the duel.
Sarbu\'s next opponent, Dmytro Predebaylo has beaten the Azerbaijani representing Moldova, Samir Aliyev.
"I gave up intentionally in first round because I knew that my opponent is strong and fights well. I wanted to make him believe that victory is on his side and I forced myself during the second and third round" , said Dmytro Predebaylo.
One of the most anticipated fights ended with the defeat of Vladislav Popovschi. Moldovan wrestler lost to the Ukrainian, Anatoly Safronov:
"I think Vlad Popovschi fought better."
"Today\'s show? I am pleased with it, because all battles were good. Everything was very good. We had good fights" , said President of FEA Association, Dorin Damir .