Vasile Butnaru to fight Sergiu Barbarosa at Eagles Fighting Championship tournament
16.02.2017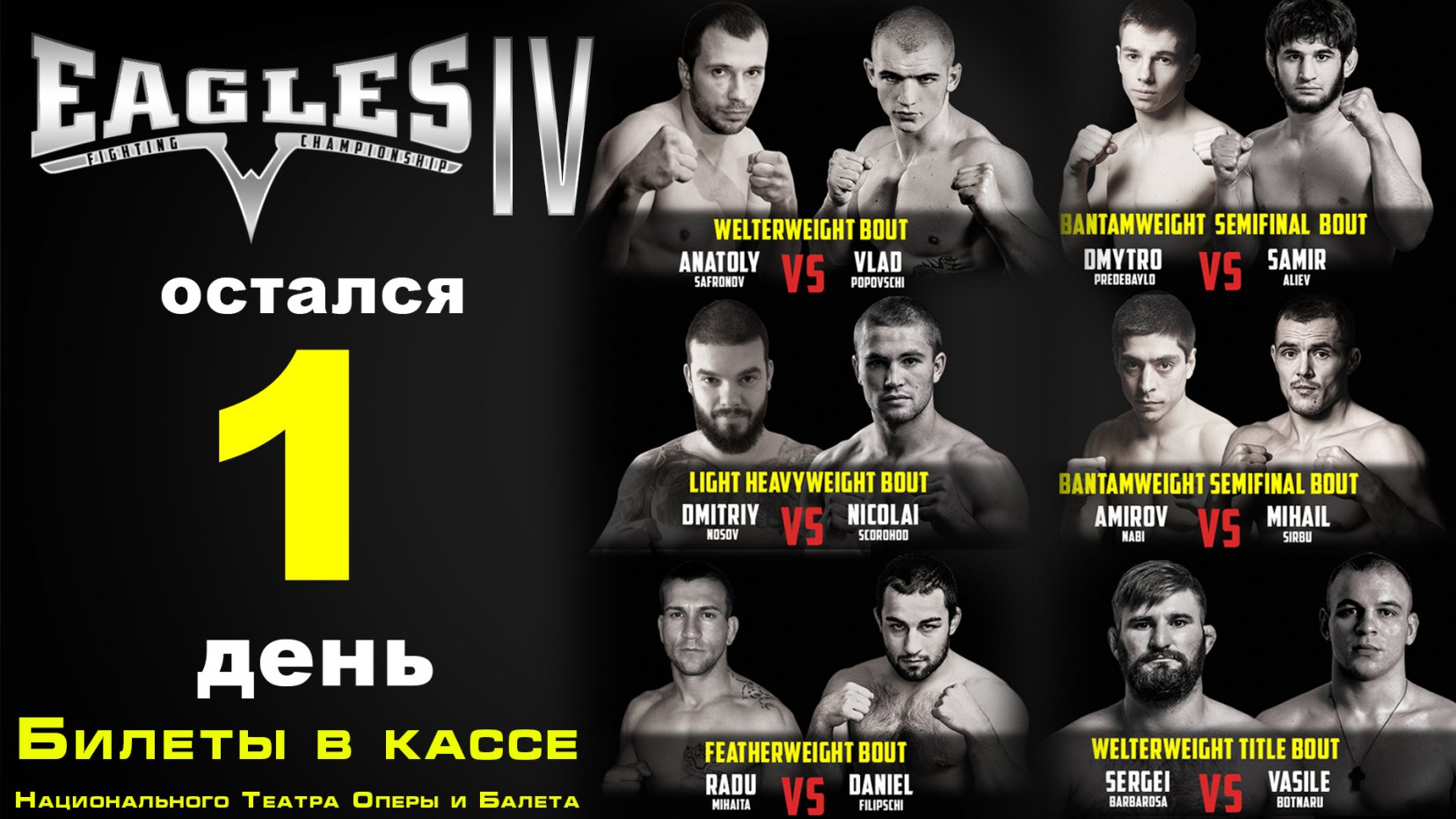 The fighter Vasile Butnaru has promised to fight like an eagle with Sergiu Barbosa during Eagles Fighting Championship that will take place on February 18th.
The 23-year-old athlete prepared and does not give any chance to the opponent in match belt champion in the weight category up to 77 kg.
On the other side, Barbarosa is more experienced and has played 22 fights on professional ring, while Botnaru has only 6 records.
Botnaru has left a message to Barbarosie.
"I promise that the fight will not be an easy one. I am one hundred percent motivated" , said Vasile Butnaru, MMA fighter.
"The same goes to him. The fight will not be easy. I\'m not some other fighter. I have 20 fights" , said Sergiu Barbarosie, MMA fighter.
The fighting tournament "Eagles Fighting Championship" reached its fourth edition. On the evening of February 18th, the competition will held 12 fights