Dorel Cristian winner of KOK WGP 2016 in RIGA Tornament Final -71kg!!!
06.11.2016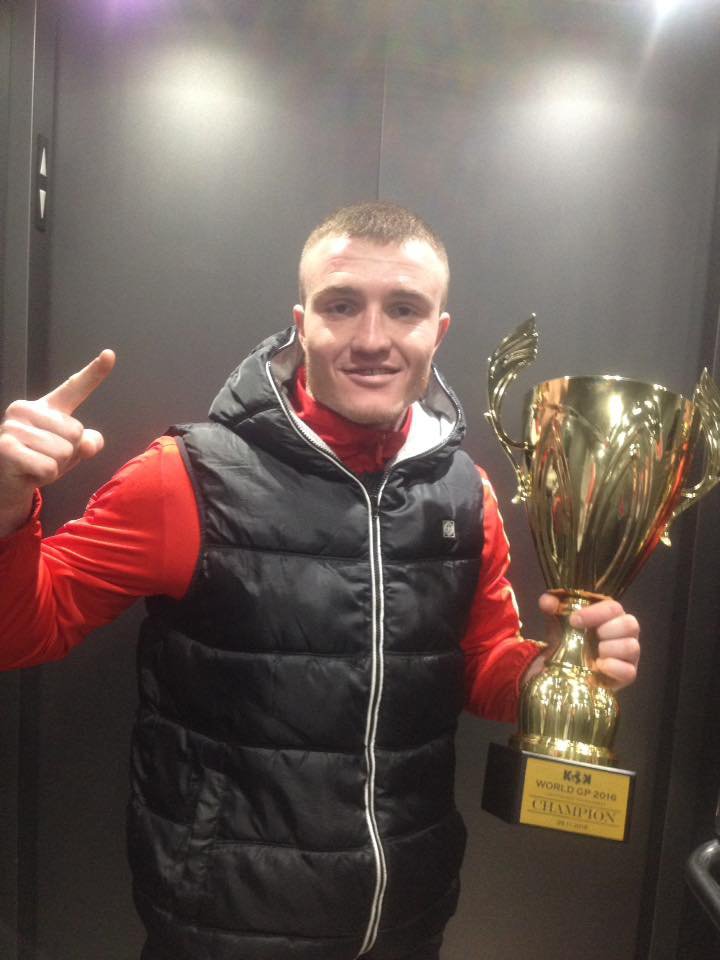 Last night in Riga there has passed the final four in category up to 71 kg in which our Moldavian fighter Dorel Сristian has taken part. He a long time went to this
title,and in the evening on November 5th has proved from the best party. Yesterday has won two duels he has proved the advantage and skill again.
Let\'s note
that the first semi-final against Jan Naus Christian Dorel has won with technical knockout in the second round. Also we will remind that Dorel\'s trainer is Maxim
Raylyan that probably has played important factor in its preparation.
Dorela is congratulated on stunning victory and we wish easy flight home!!