Popovsky vs Mindaugas TITLE FIGHT on KOK WORLD SERIES 2016 april 9th
01.04.2016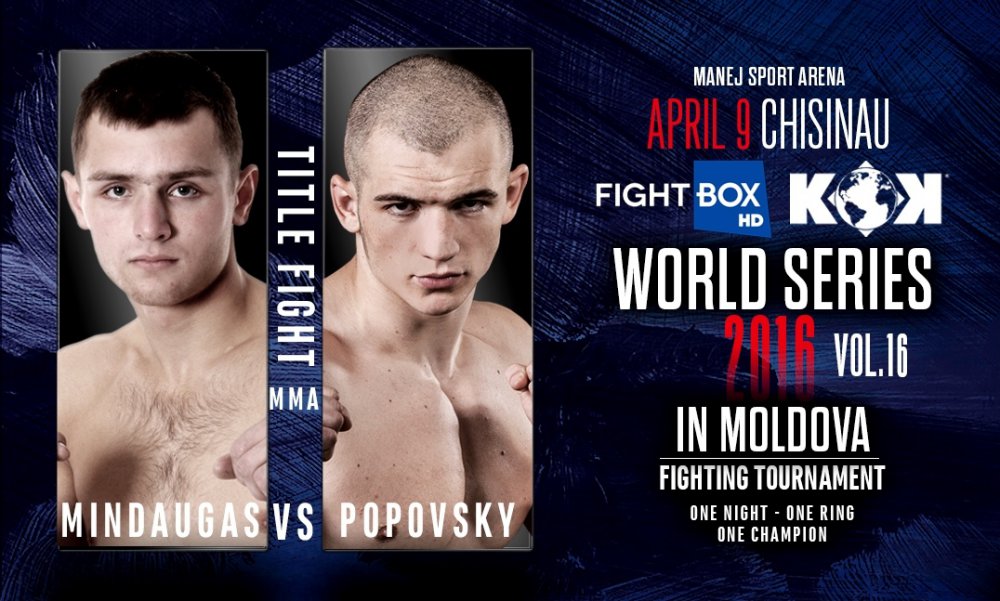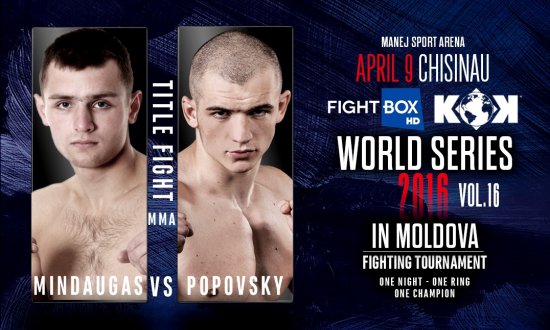 Vlad Popovsky vs Mindaugas Verbickas TITLE FIGHT MMA BUSHIDO RULES on KOK WORLD SERIES 2016 april 9th. Weght -77kg.
Vlad Popovsky
intends to stop a safe series of Mindaugas Verbitskas in a duel by rules MMA on April 9th.
Within KOK WGP 2016 in MOLDOVA namely in the first part of KOK WORLD SERIES 2016 will pass title fight by rules MMA of Bushido between Vlad Popovsky and the Lithuanian Mindaugas Verbitskas in category to 77kg.
Vlad returned recently from the USA where in Las Vegas Kik Jim with fighters from promotions of UFC and BELLATOR trained in club. Popovsky is ready to a duel and of the statement is sure told that will stop a series of victories of the Lithuanian.
We will remind that Mindaugas came to Kishinev twice and won at Panfiliy Grigory and Kapmari Dmitry – therefore the heartrending experience is necessary to our fighter.
The FEA president
Dorin Damir
in the interview underlined that a duel rotted a very spectacle costs, and who will win we know 9th April.
Didn\'t do without incidents, so Stanislav Renitse threw down a challenge to Popovsky with whom he trains in one club. In more detail in videoclip.
Tickets for a tournament can be got in cash desk of opera and ballet theater Maria Biyeshu
phone of cash desk 022 24-51-04. Operating mode: Tuesday-Sunday from 9:00 till 18:00 (day off – Monday). Tickets on the VIP place and parter designated on the scheme can be ordered by phone 079406906. Detailed plan of the hall