Vittorio Iermano vs Igor Lyapin – Quarter final Fight on KOK WGP 2016 in MOLDOVA Middleweight Tournament.
25.03.2016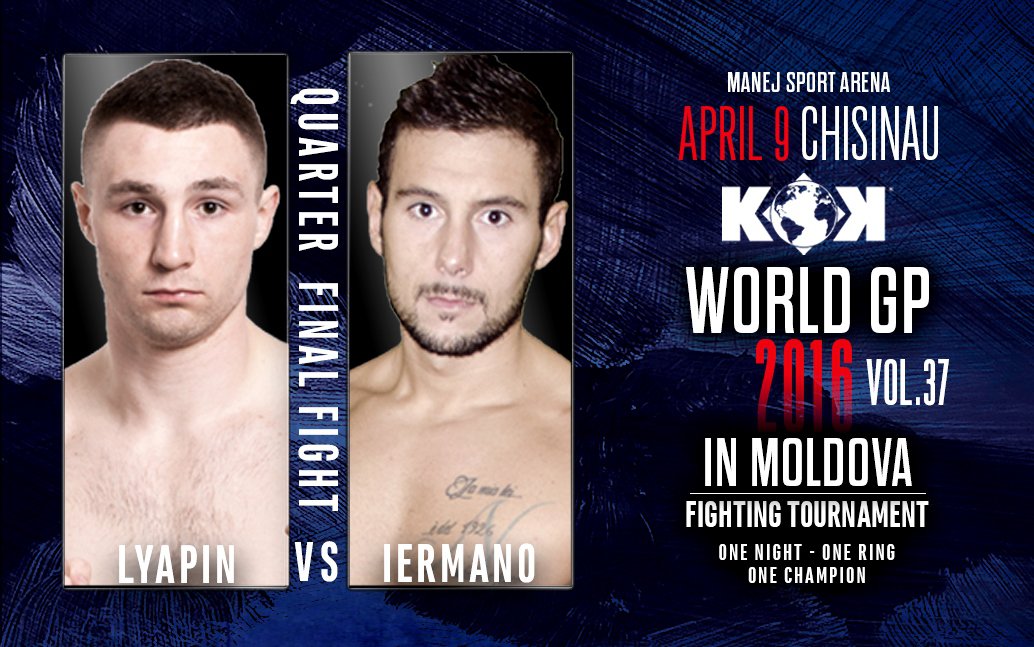 Igor Lyapin against Vittorio Iermano. A fascinating duel within a quarter-final on Grand Prix KOK WGP 2016 in MOLDOVA Middleweight Tournament. On April 9th we are waited by the real holiday of martial arts where all participants,experts in their performance, will not give to miss to the audience and TV viewers. So in one of quarter-final duels on a ring will meet Vittorio Iyermano from Italy and already all the known Ukrainian Igor Lyapin.
As admirers had time already to notice, – to the quarter-finals gathered fighters that have old outstandings loans as defeats.Igor Lyapin will be aims this year to pass to the finale and win him, in order again to ask revenge from a present champion Constantin Tsutsu. Italian Iyermano also has a stimulus to pass in a finale to fight for a champion title. Therefore in a duel between Representatives of Ukraine and Italy will be very saturated and colourful. We will mark that both fighters are already adjusted only on victory! We offer to your attention of video selection about Vittorio and Igor.