Nadejda Kantsir vs. Klaudia Pawicka on KOK WORLD SERIES 2016 Vol.16 in Moldova.
22.03.2016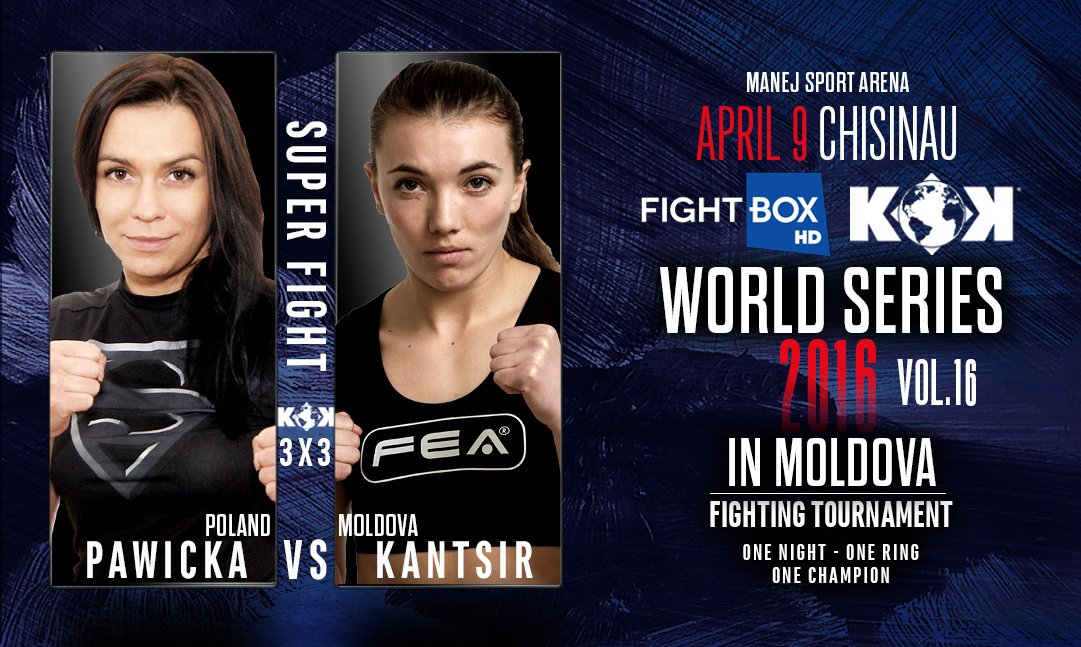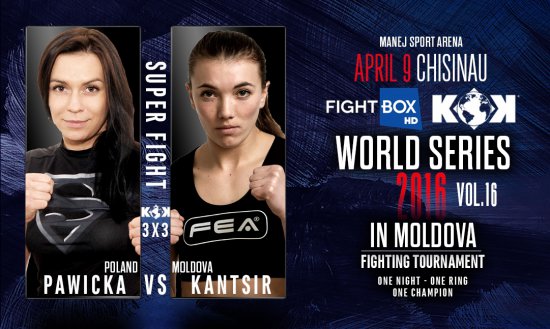 On April 9th in Chisinau will pass a super duel between representatives of a fine half within the first part of the combative show KOK WORLD SERIES 2016 Vol.16 in a track and field athletics arena. For the fighter from our country Nadezhda Kantsyr this fight will become the second in professional career. We will remind that in December, 2015 in a debut duel of Kantsyr won against the Ukrainian Kulinich. Now competitor Hopes there was Claudia Pawizka – the representative of Poland.
Rustam Alimov the director of club where train Nadezhda Kantsyr is confident in a victory and declared that is done everything possible to finish the forthcoming duel ahead of schedule. Nadia declared that carried out work on all mistakes which were made by it earlier. Changes in training process are carried also out that has to yield positive result on April 9th.
The president of FEA Dorin Damir declared that he is very glad to appearance of fighters of a female division in our country. An example of that is Nadezhda Kantsyr who will carry out already the second fight on a professional ring within show KOK. Her Polish competitor Pavitskaya is very serious fighter. We wish to Nadezhda good luck and a beautiful duel.