Sport review 5 february 2016
05.02.2016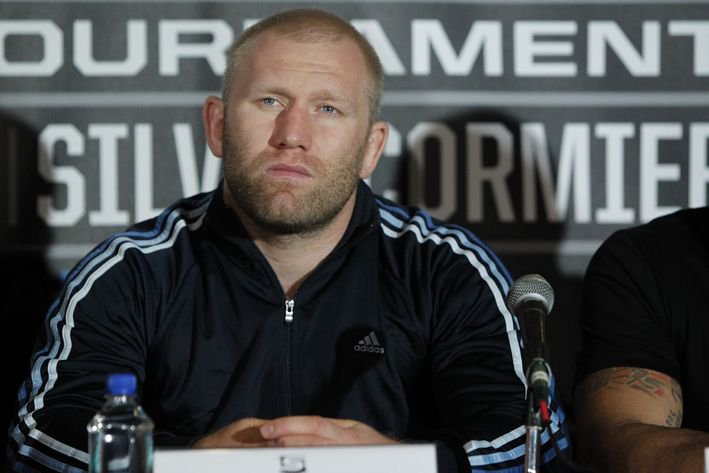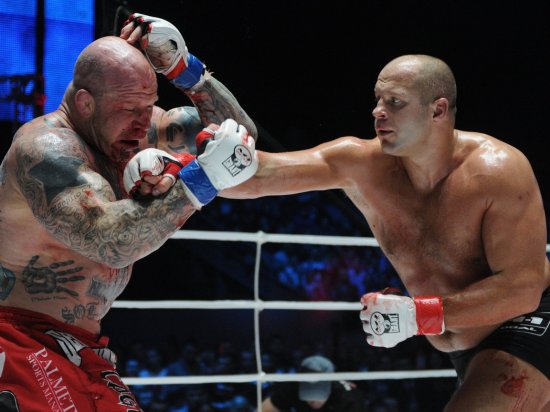 Fedor Emelianenko Says He's More Likely To Compete In UFC Than M-1 Global

Rsport.ru (via Bloody Elbow) reports that Fedor Emelianenko recently said that he would be more likely to fight for the UFC than he would M-1 Global. He is scheduled to meet with Rizin officials this month to renegotiate a second fight with them. Rizin has said that he will probably return in the summer.
He said: "I'm open to all organizations. If you have any suggestions, we look at all of them. In this respect, we like to work with Rizin – contracts are not exclusive. Regarding M-1 Global, that is a big question. I perhaps rather appear in the UFC than in M1."
He also said that he's open to rematches against all the fighters who beat him in Strikeforce. He added: "If they go into Rizin, I'm ready for a rematch with them even now. But it is not yet possible in the UFC."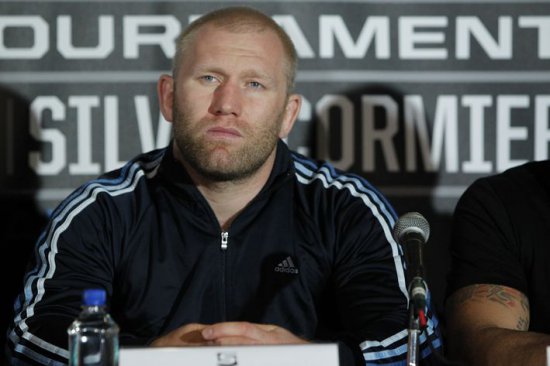 Sergei Kharitonov signs with Bellator
Heavyweight Sergei Kharitonov has signed an exclusive multi-fight contract with Bellator MMA, according to sources close to the promotion. The Russian striker is currently expected to make his debut in May.
Kharitonov has won his last five fights in a row improving his professional MMA record to 23-5. He last fought for Coker in 2011 when he lost to Josh Barnett in the semi-finals of the Strikeforce Heavyweight Grand Prix.
Throughout his almost sixteen-year career, Kharitonov has defeated the likes of Fabricio Werdum, Alistair Overeem and Andrei Arlovski. The 35-year-old has also dabbled in kickboxing, recently fighting for Glory and currently sitting at 6-4 professionally.
No word just yet on who Kharitonov will fight in his Bellator debut.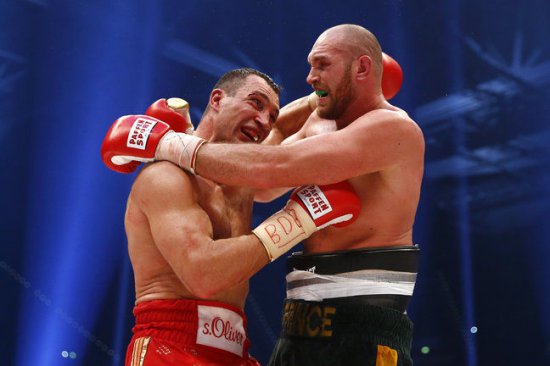 Tyson Fury vs Wladimir Klitschko could fill the June 4 Wembley stadium date
TYSON FURY'S rematch with Wladimir Klitschko could fill the June 4 slot at Wembley Stadium. The date had been earmarked for Kell Brook versus Amir Khan but is now vacant as Khan has taken a Las Vegas fight with Saul Alvarez in May.
"It's quite possible. If that venue's available then it could be possible," Peter Fury, Tyson's uncle and trainer told Boxing News. "It's all in the running, England, Germany, wherever this fight can be held that makes the most business sense, that's where it will be held, April, May, June, all these dates are mentioned."
There have been reports that the new world heavyweight champion is struggling for motivation, perhaps even contemplating retirement after reaching the summit of the sport. But his trainer said, "I don't think so… He'll just relax and come round to his own way of thinking when he's ready."
Peter continued, "He hasn't become a world champion not being motivated. He's obviously got what it takes because he's a world champion. Whatever goes on in his mind it's up to Tyson himself. I would like him to keep boxing, I wouldn't like him to box for the money. If it's money orientated and he's fallen out with the sport I'd rather him retire tomorrow. To get the best out of a fighter the fighter's got to really love what he's doing and have that ambition to be the best, not just get in there to fight for the money. So if that was the case I'd say definitely hang the gloves up, if there's money involved in it, rather than the glory."
The wait continues for the date and venue of the Klitschko rematch to be confirmed. "Boxing's a difficult sport. To be successful at it, you've got to love it. It's one of them. So I don't know what people think or what goes on, that's decision for them. I think Klitschko will not retire, I don't see Tyson retiring, he's too young, he's only 27. It's just what it is. We all get ups and downs every day of the week," the trainer said.
Tyson is ticking over currently but would begin his training camp proper 10 weeks before the fight. "He's doing his running, doing his weights and he's eating correctly," his trainer said. "He doesn't need to live in the gym for four months. As long as his body's in good condition, we just need a 10 week camp then he's good to go.
"I think it's hard to top that night in Dusseldorf [beating Klitschko to win the title] but there's an army of ways to look at it. It's however Tyson wants to view that himself. It'll never be repeated, what he's done in Dusseldorf, a fabulous night in his backyard, [Klitschko had] 11 years at the top, all those stats are not going to be beaten in a hurry. He's done a magnificent achievement. The only thing he can do is cement it and say I am the best in my era and take on all comers. That's my ambition with Tyson. Take on all comers over his era, beat everyone, silence everyone and be the best of his generation. That's what I want for him. But what I want for him and what Tyson wants for himself is another matter. He's his own man and whatever he feels is best. But whatever he does, I will support him anyway. Whether he boxed or quit tomorrow. It's family and I'm happy whatever he does."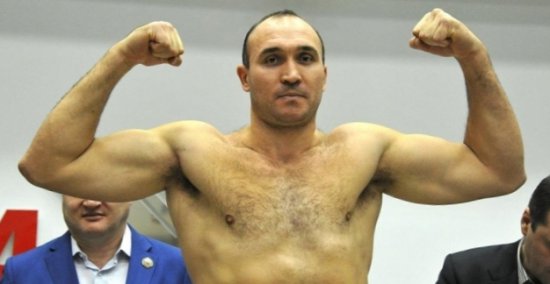 Desperately seeking Alexander Ustinov
The World Boxing Association (WBA) announced a resolution earlier this year which ordered a series of bouts for consolidating the heavyweight division, leading a single world champion. One of the bouts planned was between WBA interim heavyweight champion Luis Ortiz (24-0, 21 KOs) and Alexander Ustinov (33-1, 24 KOs). However, Ustinov hasn't been located so far.
The situation is as follows:
1. A resolution was announced for Ortiz-Ustinov to agree to the fight no later than February 4, 2016.
2. The Russian Federation of Boxing announced that Vlad Hrunov does not have a license endorsed by them to perform the duties of promoter and manager with Ustinov.
3. Consequently, Alexader Ustinov could not be located.
4. No decision will be made in favor of any of the parties until Ustinov is located and confirms whether or not he's onboard