Former PRIDE president Nobuyuki Sakakibara in KOK
28.09.2015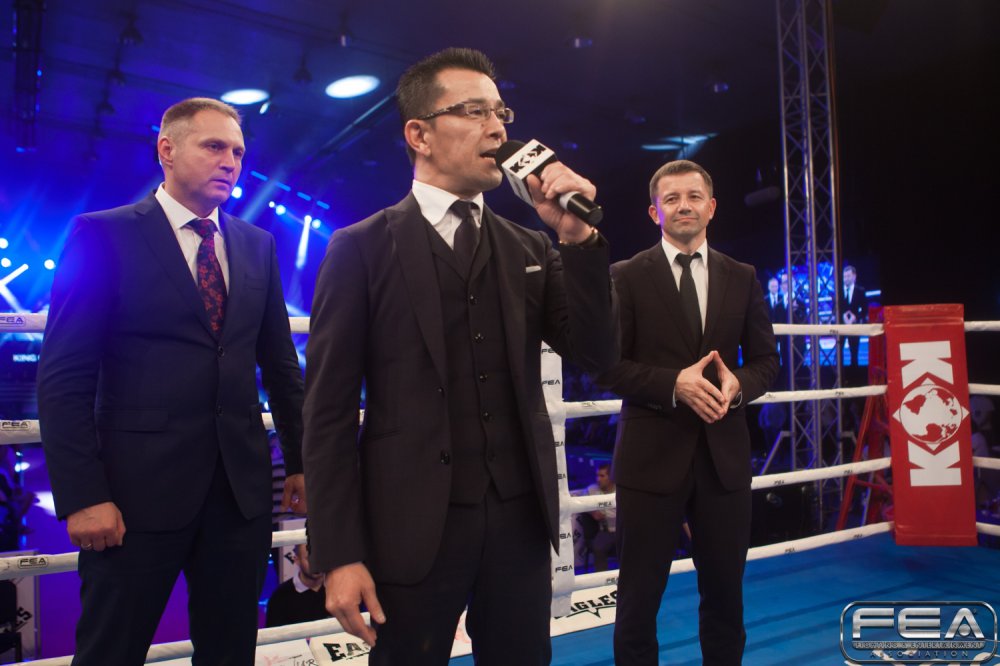 Nobuyuki
Sakakibara, the man who once headed PRIDE before the promotion sold to
the UFC in 2007, is planning a comeback this year. At first, everyone
heard some rumors, but after tonight-live show on Eurosport during the
"King of Kings" tournament Nobuyuki Sakakibara showed up in the ring –
it became official.
From 1997 to 2007, the Japanese promotion was
the main force in mixed martial arts. Unfortunately, after the company
was sold to Zuffa eight years ago, millions of fans were left feeling
like nothing will ever compare to PRIDE.
And it is fair to say
Pride still holds the record for MMA event with the largest attendance,
2002 Pride/K1 Shockwave/Dynamite, which drew over 91,000 people to the
Tokyo National Soccer Stadium.
Former PRIDE president appeared in
the ring of the "King of Kings" LIVE show on EUROSPORT on September
26th, officially announcing that he is planning a huge come back this
year in Japan and KOK president Donatas Simanaitis with the "KOK"
promotion is joining him in Tokyo.