Sport review 16 june 2015
16.06.2015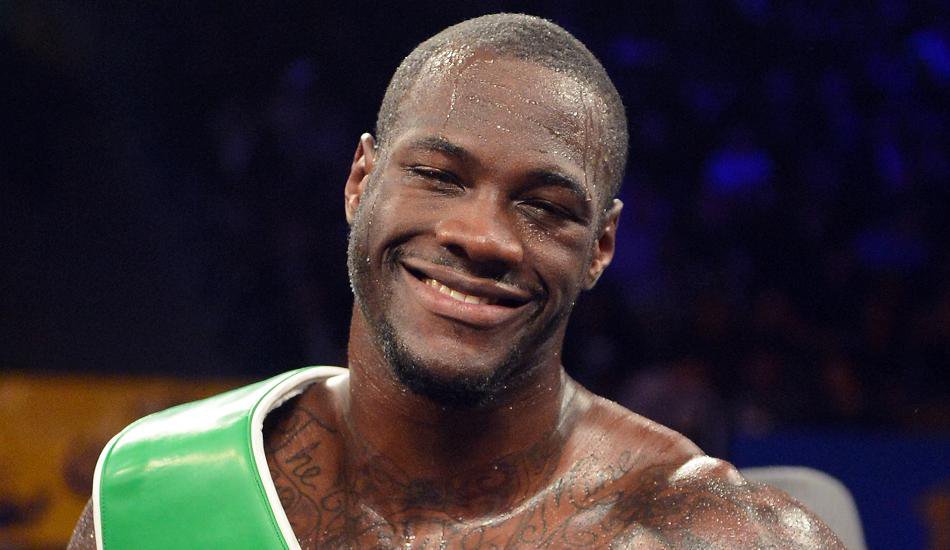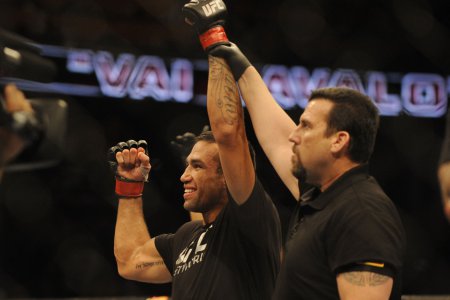 UFC 188 saw the promotions heavyweight titles unified as
Fabricio Werdum choked out Cain Velasquez in the third round. In the
co-main event Eddie Alvarez got past Gilbert Melendez via split
decision.
Fabricio Werdum defied the oddsmakers and finished Cain
Velasquez in the third round of their heavyweight title unification
bout at UFC 188 in front of a sell-out crowd of 20,000+ at Arena Ciudad
de México in Mexico City.
Velasquez failed to take command in a
violent first round that saw both men do damage. Werdum began to
dominate in the second round, staggering Velasquez with multiple right
hands, uppercuts and knees to the midsection. In the third round, a
battered and exhausted Velasquez desperately shot in for a take down and
found himself submitted by the best grappler in heavyweight MMA
history.
Mor
e UFC 188 Coverage from SB Nation
The main
event was a much anticipated Heavyweight title unification match pitting
champion Velasquez against interim champ Werdum. Werdum claimed the
temporary title by beating Mark Hunt in the UFC\'s Mexico debut last year
at UFC 180. He\'d been set to face Velasquez for the belt after the two
had coached The Ultimate Fighter: Latin America, which was a big hit on
Mexican television.
Although Velasquez is a first-generation
American born of Mexican immigrant parents, the Brazilian Werdum speaks
fluent Spanish and hosts much of the UFC\'s programming in Mexico and has
earned his fair share of fans south of the border.
A
methodically paced co-main between two veterans saw Eddie Alvarez take a
split decision win over Gilbert Melendez. Melendez battered Alvarez
early but let up in the later rounds. Alvarez stole it with takedowns
and a more varied striking attack despite having both eyes swollen
nearly shut by the end of the bout. The two lightweights had been
champions in other promotions. Melendez reigned over Strikeforce for
many years and has twice fought for UFC gold, losing to Ben Henderson
and Anthony Pettis. Alvarez was the first Bellator LW champ and had to
endure a nasty legal battle in order to leave that promotion. He dropped
his UFC debut to Donald Cerrone a few months ago and desperately needed
the win.
Young lion Kelvin Gastelum battered veteran Nate
Marquardt for two brutal rounds before Marquardt\'s corner threw in the
towel to protect their fighter. Announcer Joe Rogan criticized referee
Dan Miragliotta for not stopping the fight sooner.
Featherweight
Yair Rodriguez wowed in a split decision win over Charles Rosa that saw
him land an amazing mid-air double switch kick and also vomit all over
himself during the post-fight interview with Joe Rogan.
Women\'s strawweights Tecia Torres and Angela Hill opened the pay-per-view in a very slow bout that saw Torres take a decision.
Olympic
Gold medalist Henry Cejudo blamed a "bad taco" for a less than sterling
performance against Chico Camus. The heavily favored Cejudo remained
undefeated with a unanimous decision win but struggled with the wily
veteran and was stuffed on half a dozen takedown attempts.
More UFC 188 Coverage from SB Nation
The
FX prelims opened with a slow grinding decision win for Johnny Case in a
bout only remarkable for a first-round eye poke, but quickly rebounded
with a pair of first round submissions. Bantamweight Patrick Williams
set a divisional record for quickest submission with a 23-second choke
out of Alejandro Perez, and Efrain Escudero followed with a 54-second
submission win of his own over Drew Dober.
The opening portion of
the card aired on the UFC\'s proprietary Fight Pass service and saw two
hard-fought bouts go to decision with Cathal Pendred and Gabriel Benitez
taking the wins.
Complete UFC 188 Results:
Pay Per View
Heavyweight: Fabricio Werdum def. Cain Velasquez via submission (guillotine) at 2:13 of Round 3.
Lightweight: Eddie Alvarez def. Gilbert Melendez via split decision (29-28×2, 28-29).
Middleweight: Kelvin Gastelum def. Nate Marquardt via TKO (quit on stool) after 2 rounds.
Featherweight: Yair Rodriguez def. Charles Rosa via split decision (29-28×2, 28-29).
Women\'s Strawweight: Tecia Torres def. Angela Hill via unanimous decision ( 30-27×2, 29-28).
FX prelims:
Flyweight: Henry Cejudo def. Chico Camus via unanimous decision (29-28, 30-27×2).
Lightweight Efrain Escudero def. Drew Dober via submission (guillotine choke) at 0:54 of Round 1.
Bantamweight Patrick Williams def. Alejando Perez via submission (guillotine choke) at 0:23 of Round 1.
Lightweight Johnny Case def. Frank Trevino via unanimous decision (30-27×3).
Fight Pass prelims:
Welterweight Cathal Pendred def. Augusto Montano via unanimous decision (29-28×3).
Featherweight Gabriel Benitez def. Clay Collard via unanimous decision (30-27×3)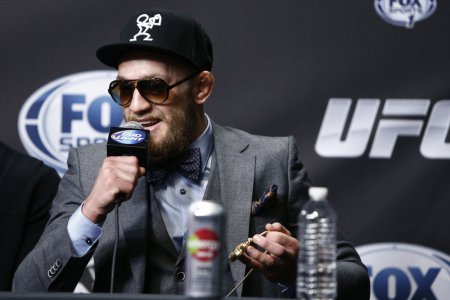 Morning Report: Jean Claude Van Damme believes Conor McGregor could move to Hollywood
Oh, Jean Claude Van Damme.
When he\'s not spreading for Volvo he\'s dolling out life lessons to rising stars.
Appearing
on UFC announcer Bruce Buffer\'s podcast, JCVD tried to explain what
gives featherweight contender Conor McGregor his certain je ne sais
quoi.
"A guy like McGregor, he\'s got that type of thing," said
Van Damme. "He\'s hungry. It\'s new for him. He appreciates the money with
a big smile. He\'s saying it out loud. He\'s living a very great
adventure. This is the time when you go from nothing to being bored. I\'m
advising him to enjoy every second of the day.
"It\'s going to be
hard to beat [McGregor] because he\'s fighting with this, plus the
techniques and his height. Plus he\'s got the Irish people behind him and
he created a connection between him and the audience of his early
fights and he wants to be loved."
With Hollywood yearning for its
next martial arts superstar to make the jump to film, Van Damme says
McGregor could easily fill that void.
"McGregor is always going
to be moving a step forward," said Van Damme. "He likes to elevate
himself in fighting, philosophy, he\'s reading books, he\'s trying to
learn his way. He\'s not stupid. He has to do what he has to do. He\'s a
good guy. He loves people. Him being a movie star is really a true
warrior. He\'ll make a film or two or three, for sure, because he wants
to touch everything. In his heart he\'s a true warrior."
First, McGregor will have to solve featherweight champion Jose Aldo July 11 at UFC 189.
If
McGregor should survive his challenge to Aldo, JCVD says he\'d love to
help the Irishman clean up some of his striking technique. If McGregor
doesn\'t, well, you\'ll know why.
"McGregor is a great fighter if
he can use his legs as good as his fists," said Van Damme. What he has
that not too many people have is the eye. [Fedor] Emelianenko was not
really in shape, but his eye. He\'s got that, but what McGregor has is
hunger and he\'s training every day.
"After this fight I would
love to spend some time with him to elevate the knee even better and not
make mistakes. Turning around like that, it\'s fantastic. He\'s got the
speed but a guy like Aldo can get inside him. That\'s dangerous."
Van Damme isn\'t making predictions, but sounds like he believes McGregor has what it takes to dethrone Aldo.
"To
be honest with you, I love McGregor and I love Aldo. Those two guys,
you\'ve got a Lamborghini and a Ferrari. You\'ve got the guy from the
street. He\'s strong, all over the place. Not in a bad way. Like a
monkey. Bam bam, he\'s all over the place. He\'s fast. He goes forward.
He\'s imprevisible [unpredictable].
"McGregor has one thing nobody
has in his division. He can go backwards as the same time he\'s hitting.
When a guy runs at him and he can go backwards and he\'s hitting the
guy. It\'s very dangerous. He\'s got the length to go forward and the
technique to go backwards."
McGregor faces Aldo July 11 in the main event at UFC 189 in Las Vegas, Nevada.
Wilder wins in ninth round
Deontay Wilder stopped Eric Molina in the ninth round to retain his WBC heavyweight title in Birmingham, Alabama, on Saturday night.
But Wilder, who had only once been taken beyond three full rounds as a professional, found another opponent who not only gave him a good workout but also tested his ability to take solid shots.
Molina, as he had promised, did not roll over, even though he took three trips to the canvas before the almost inevitable stoppage; the result of a right on the ear.
Referee Jack Reis stopped the bout 63 seconds into the ninth round.
Wilder convinced most of the spectators and critics that he was not in the same class as Wladimir Klitschko, who holds all the other heavyweight "world" titles.
Making the first defence of the title he had won by beating Bermane Stiverne on points in January, the 29-year-old Wilder probably benefited from having to go into the ninth round.
Molina, 33, was more than 4 kg heavier than Wilder but at a huge height and reach disadvantage. Yet he gave Wilder and his trainers something to think about; mostly concerning his defence.
Wilder, the first American in nearly ten years to hold one of the heavyweight titles, had outclassed most of his opponents since his professional debut in March 2007 and was expected to have another early night. But his victory was delayed for much longer than his supporters expected.
AFP reports that Wilder later admitted he was surprised that Molina had taken him so deep into the fight.
"This guy\'s got heart," he said. "I needed a tough guy. I needed a guy that had heart. I needed a guy that was going to get dropped and come back up. I respect him."
The first round was all Wilder's until Molina sneaked in a good left in the last seconds after stopping several jabs and a couple of ominous rights from the champion.
Molina also got in a couple of solid rights in the second before clubbing Wilder with a three or four jarring blows in the third, including a resounding right to the ribs. He also did well in the fourth before a smart left hook to the jaw put him down for an eight count.
Molina turned his back on Wilder twice in the fifth round before going down for two more counts; once after being hit behind the head with a right that would have taken out many other fighters.
Wilder has now won 33 of his 34 fights inside the distance. Molina's record dropped to 23-3, with 17 shortcut wins.
PEDRAZA TAKES IBF TITLE
On the undercard, Jose Pedraza won the IBF super-featherweight title by beating Andrey Klimov by 120-108 on two cards and 119-109, taking his record to 20-0, including 12 knockouts. Klimov, a Russian, dropped to 19-2; 9.
Jason Sosa stopped Santiago Bustos in the fifth round of a lightweight fight. His record improved to 16-1, with three draws and 12 shortcut wins.
Michael Reed remained undefeated when he beat Luis Gonzalez on points (80-72 on two cards and 8-73) in a bout at super-lightweight. He has won eight of hgis 15 bouts inside the distance. Gonzales dropped to 11-2-1; 6.
Earlier, Dejan Zlaticanin stopped Ivan Redkach in the fourth round of a lightweight bout to take his record to 21-0, including 14 stoppage wins. Redkach's fell to 18-1; 14.
Julian Rock also remained undefeated by stopping Arman Ovsepyan in the sixth round of a super-welterweight bout. He now stands at 20-0, with 12 wins inside the distance. Ovsepyan dropped to 14-5; 11.

Wrestling Day 1: Baku 2015 – 1st European Games. Photo.