Sport review 21 may 2015
21.05.2015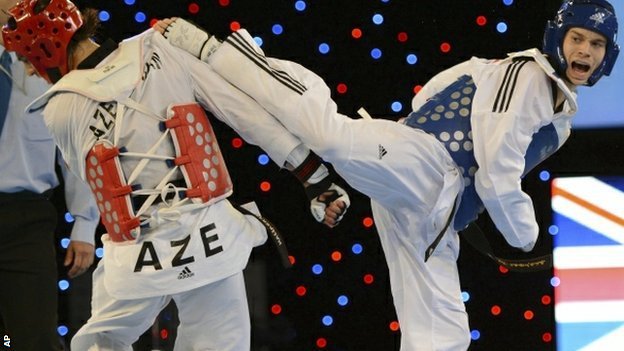 Kung fu star Donnie Yen breaks Mike Tyson\'s finger
Chinese
kung fu star Donnie Yen broke former world heavyweight boxing champion
Mike Tyson\'s finger while filming the upcoming martial arts blockbuster
"Ip Man 3."
The two were performing a fight scene on set in
Shanghai when Yen\'s elbow hit one of Tyson\'s fingers, injuring it. Tyson
insisted on finishing filming the scene before having his injury
checked by a doctor.
Tyson was then taken to a local hospital where it was determined that his finger had been broken.
"Tyson
is very professional. I knew I hit him, but I didn\'t know it was that
serious. So we moved on and continued shooting the film at that time. I
feel so sorry now," Yen said, adding, "He is a very professional, very
nice actor with a great work ethic. We have really enjoyed this
collaboration."
Tyson jokingly complained to reporters who came
to the hospital to see him. "At first you guys were only worried about
Yen\'s safety, as if he would get hurt. Now I\'m hurt, no one comforts
me," he said.
The former boxing champion became a fan of Yen when
he saw the film "Ip Man" six years ago, so when Yen asked him to join
the third installment of the franchise, Tyson agreed immediately.
Tyson
joins Yen in the film along with a computer-generated Bruce Lee in the
latest installment of the kungfu biopic series about the life of Bruce
Lee\'s teacher and Wing Chun Boxing master, Ip Man.
The story in the third installment focuses on the master-student relationship between Ip Man and Bruce Lee.
"Ip Man 3" is being directed by Wilson Yip and is scheduled to be released during the 2016 Spring Festival.
Follow China.org.cn on Twitter and Facebook to join the conversation.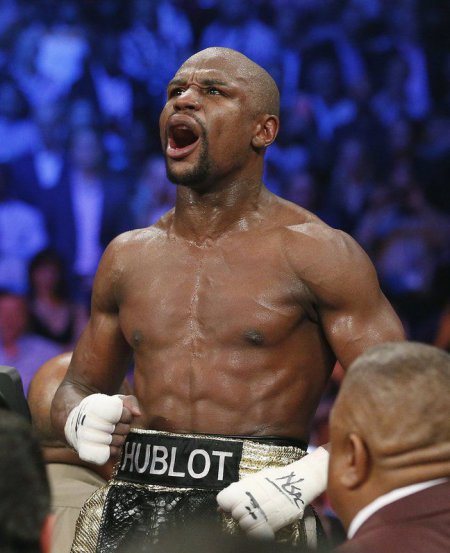 PREMIERE: Floyd Mayweather Dismisses a Rematch With
Pacquiao, Reveals How Much He Really Made From the Fight and Talks
Repairing His Relationship with 50 Cent With DJ Whoo Kid
Floyd
Mayweather Jr. called in to "The Whoolywood Shuffle" on Shade 45 today
to chat with DJ Whoo Kid about a myraid of topics in his first third
party interview since his defeat of Manny Pacquiao in Las Vegas earlier
this month.
Mayweather addresses the critics who accused him of
dodging the fight with Pacquiao for years, saying, "The only thing I
ever asked for was to be on an even playing field. I wanted me and him
to take random blood and urine testing. That\'s all I wanted."
He
also speaks on how Pacquiao\'s refusal to make public his rotator cuff
injury ahead of the fight has caused him to toss out the idea of a
rematch, contends that he made over $700 million from the fight when it
was all said and done, and finally discusses Charlamagne Tha God calling
him out for not being able to read, among many, many other topics.
Take a listen to the full, 16-minute interview above. Mayweather has a whole lot to say.
Alexander Emelianenko, the brother of MMA legend Fedor Emelianenko, could spend the next several years behind bars.
The
Russian Legal Information Agency (RAPSI) reported Tuesday that the
former Pride heavyweight star was convicted of sexual assault, and
Moscow\'s Simonovsky District Court sentenced him to serve 4.5 years in
jail.
Emelianenko, 33, was found guilty on charges of raping
his housekeeper, Polina Stepanova, on March 2, 2014, and seizing her
passport. Prosecutors wanted five years in prison for the MMA fighter.
Emelianenko has pleaded not guilty and claimed the sex was consensual.
As
the brother of Fedor, who is widely recognized as the greatest
heavyweight in MMA history, a long shadow was cast over Alexander in the
fight community. He still managed to carve his own spot in the sport
with wins over Sergei Kharitonov, James Thompson, Bob Sapp and Eric
Pele.
His last fight was in January 2014 at Coliseum FC: New
History 2 in St. Petersburg, Russia, where he suffered a first-round TKO
loss to Dmitry Sosnowski. Like Fedor, he is also a highly decorated
men\'s combat Sambo fighter, having won several world titles.
This
isn\'t Alexander\'s first run-in with the law. He was previously "charged
with assaulting a retired person at a Moscow cafe," according to the
RAPSI report. However, a settlement was reached outside the court
system, and the charges were dropped.
A little over a year ago,
Alexander denied that Fedor\'s success put pressure on him in an
interview with Fightland. He said his brother was "just lucky here and
there" in his MMA career:
I wrestle him down easily with my
arms. Everyone stands out in his own way. I am also not remaining in the
shadow. He was just lucky here and there. I can\'t say anything bad
about my brother because Fedor helped me a lot; he brought me into MMA.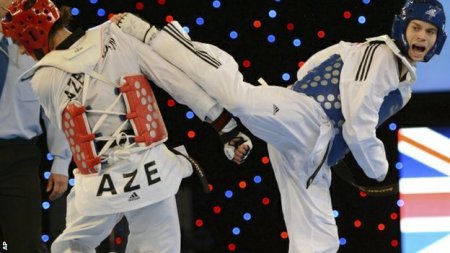 Silver for Britain's Damon Sansum after win over Aaron Cook of Moldova
Damon
Sansum earned silver at the World Taekwondo Championships in
Chelyabinsk,losing to Mahdi Khodabakhshi of Iran, after having scored a
golden-point victory over his former Great Britain team-mate Aaron Cook
to get to the final.
Sansum's victory over Cook came in the
pair's first meeting since Cook announced his decision to take up
Moldovan citizenship last month in a bid to secure a place at next
year's Rio Olympics.
The 28-year-old Sansum scored three
three-point head-kicks to hold the advantage throughout their 80kg
contest before Cook levelled at 13-13 with nine seconds remaining.
But
Sansum claimed his win a matter of seconds into the sudden-death round
when he countered an attempted kick by Cook to reach his first world
final.
However, Sansum proved no match for Khodabakhshi, who led
16-3 when the contest was stopped midway through the third and final
round.
Cook, who fought for Team GB at Beijing 2008, felt he was
overlooked for London 2012 – when Lutalo Muhammad, who was selected
instead, won bronze – because he decided to quit the British programme
in 2011.
GB Taekwondo has always denied this but Cook has refused
to compete under the British flag since May 2012 and has fought for the
Isle of Man since early 2013.
He announced his intention to
change nationality in a statement on Facebook at the start of April,
saying: "Although I am upset and disappointed I will not represent my
country of birth at another major championships, I felt I had no other
option."
Earlier, Rachelle Booth claimed Great Britain's second
medal at the championships when she took bronze in the women's 62kg
division following semi-final defeat to Marta Calvo of Spain.