Happy Birthday Dear Daniel!!!
22.04.2015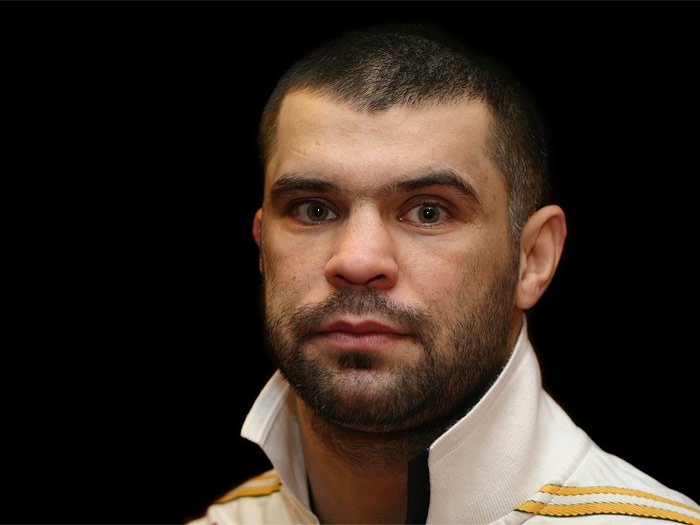 With all my heart I wish you many happy at this day! Let all your dreams came true, like a hopes and expectations in your life. I wish you to have good health, strength to resist difficulties, big success in all your deals and great happiness! Happy Birthday!
Best regards president of FEA (Fighting & Entertainment Association) Dorin Damir.
Daniel Ghita
Born: April 22, 1981
Other names: The Savage Samurai
Nationality: Romanian
Height: 195 cm (6 ft 5 in)
Weight: 110 kg (240 lb; 17 st)
Division: Super Heavyweight
Style: Kickboxing, Muay Thai
Team: Kamakura Gym
Trainer: Anil Dubar
Years active: 1999 – till present
Kickboxing record: Total 61. Wins 50. By knockout 39. Losses 11. By knockout 3.
Titles
Professional:
2013 Glory Heavyweight World Championship Tournament runner-up
2012 Glory Heavyweight Grand Slam Tournament runner-up
2012 It\'s Showtime World Heavyweight champion
2010 K-1 World Grand Prix Final Quarterfinalist
2009 K-1 World Grand Prix 2009 in Tokyo Final 16 Qualifying GP champion
2005 World Kickboxing Network (W.K.N.) European Thai Boxing champion -96,600 kg
Local Kombat Heavyweight champion
Amateur:
2002 International Amateur Muay Thai Federation (IAMTF) European Championships in Caldas da Rainha, Portugal Silver
2001 International Amateur Muay Thai Federation (IAMTF) World Championships in Bangkok, Thailand Bronze -91 kg
2000 European Muay Thai Championships in Germany Gold -91 kg
Honors:
Rated as one of the top three Heavyweight Kickboxers by the official Liverkick.com rankings since July 2012
2011 SUPERKOMBAT International Fight of the Year (vs. Hesdy Gerges)
2006 Fight.ro Fighter of the Year
2005 Fight.ro Most Technical Fighter