Sport review 13 oct 2014
13.10.2014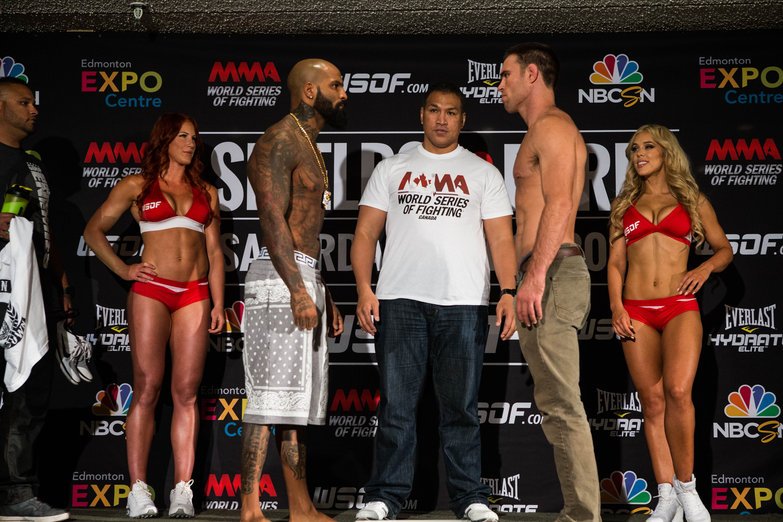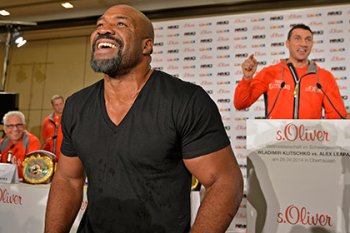 Wladimir Klitschko – STALKED IN THE OCEAN … By Ex-Heavyweight Champ
A former heavyweight boxing champ who\'s OBSESSED with fighting Wladimir Klitschko has taken his pursuit to the sea … chartering a boat to HARASS Klitschko this morning while he was out paddleboarding in Miami.
The video is maniacal – showing Shannon Briggs hammering Klitschko with taunt after taunt … while buzzing right by the guy … eventually knocking him off his paddle board.
At one point during the incident, you can see and hear Klitschko tell Briggs, "You crossed the line."
Briggs has been all over Klitschko recently in an effort to coerce him into stepping back in the ring so they can fight.
Briggs recently found WK while he was eating lunch at an Italian restaurant and ignited a physical confrontation in which Briggs cut his foot on broken glass and ended up in the hospital.
We spoke with Briggs who tells us, "I\'m not getting off his ass until he fights me. He\'s a chump."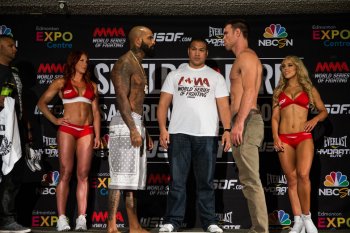 WSOF 14 Results: Shields vs. Ford
MMA Fighting has WSOF 14 results for the Shields vs. Ford event at the Edmonton Expo Centre in Edmonton, Alberta, Canada on Saturday night.
In the main event, former Strikeforce champion Jake Shields makes his WSOF debut against Ryan Ford. Smealinho Rama squares off against Derrick Mehmen for the inaugural WSOF heavyweight title in the co-main event.
Check out the WSOF 14 results below.
Main card
Jake Shields def. Ryan Ford via submission (rear-naked choke) (1st, 4:29)
Smealinho Rama def. Derrick Mehmen via first-round TKO (0:51)
Chris Horodecki def. Luis Huete via unanimous decision (30-27 x3)
Jared Hamman def Luke Harris via first-round TKO (2:27)
Undercard
Tim Hague def. Craig Hudson via third-round TKO (2:55)
Hakeem Dawodu def. Mike Malott via first-round TKO (4:13)
Matt Baker def. Cory Krahn via submission (armbar) (1st, 2:28)
Roger Alves def. David Swanson via unanimous decision (30-27 x3)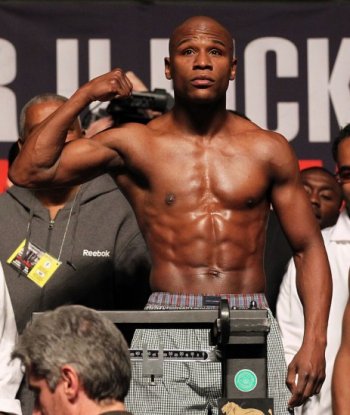 Floyd Mayweather on plans to promote MMA fights: \'I want MMA fighters to make more money\'
Floyd Mayweather Jr. wants mixed martial arts (MMA) fighters to get paid, too.
In a recent interview with Ben Thompson from FightHype.com, the undefeated, five-division champion revealed his interest in promoting MMA and representing MMA fighters on the "Money" team, aka "TMT."
Mayweather had just finished calling Oscar de la Hoya a "snake" for taking Canelo Alvarez to HBO when he began talking about representing athletes from MMA (again).
"If you want to be treated fair, come over to Mayweather Promotions," said Mayweather. "We believe in the talent winning. That\'s what we believe in. We believe in treating our boxers and our MMA fighters fair. I want a lot of MMA fighters to get in touch with you because of Mayweather Promotions. I look forward to putting on my first MMA show also and having me some MMA champions. Like I said before, Floyd Mayweather loves to think outside the box. We\'re not just one-dimensional. We\'re very versatile and we have an open mind."
Sorry, no "dirty fighters" allowed.
While Mayweather competes in a sport that pays its top fighters a significantly higher amount than what mixed martial artists make (he made over $100 million last year), he said he\'s heard that MMA fighters are paid unfairly and he would like to change that.
"When I get into the MMA game, I want them to make more money than they\'re making because from what I hear, they\'re not being treated fair. Once again, I don\'t have nothing to say about nobody. I\'m only talking about what I\'m here to do. I\'m here to treat fighters fair, I\'m here to treat MMA fighters fair, and I feel that the talent should win."
Think Mayweather can make MMA fighters more money?
It would be interesting to see who he would sign to "TMT," and it would undoubtedly be entertaining.
Jason \'Mayhem\' Miller live tweets three-hour police standoff before surrendering
Former UFC, Strikeforce and DREAM fighter Jason Miller (28-9) is apparently once again involved in a precarious situation, and he's live tweeting his take on the entire incident.
According to Miller, a "regiment of wanna be soldiers" arrived at his Mission Viejo, Calif., home, attempting to serve a warrant for his arrest. A KTLA.com report confirmed that Orange County Sheriff's Department were indeed on the scene and elected to call in SWAT assistance when Miller barricaded himself inside the house.
"He retreated into the house, was uncooperative with any of the commands by sheriff's deputies, and based on that, we established a perimeter, called out the SWAT team and now we're in the process of establishing communication with him inside the house," Orange County Sheriff's Department Lt. Jeff Hallock told KTLA.com.
Miller, who has previously been arrested on a handful of occasions, began tweeting at 11:12 a.m. PT, describing his view of the scene and inviting others to come to his property to watch the entire incident unfold.