Jon Jones injured; Daniel Cormier fight moved to Jan. 3
14.08.2014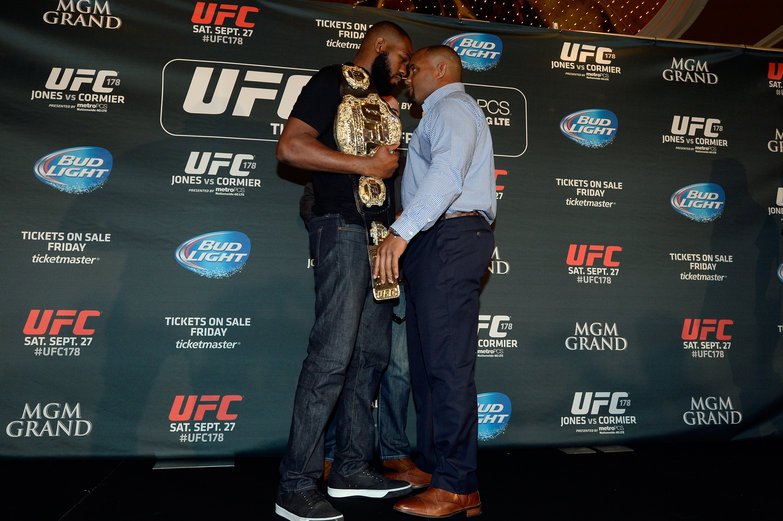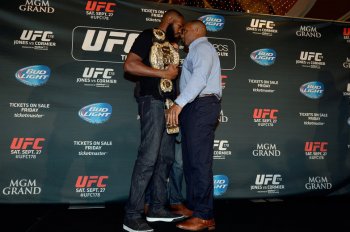 Fans will have to wait a little longer than expected for one of the most-anticipated fights in UFC history.
Jon Jones vs. Daniel Cormier for the UFC light heavyweight title has been moved from Sept. 27 to Jan. 3 due to an injury suffered in training by Jones earlier this week. The news was first reported on FOX Sports 1\'s "America\'s Pregame."
According to sources with knowledge of the situation, Jones suffered a torn meniscus in his left knee and a sprained ankle during a wrestling practice on Monday. It is unclear at this time whether he will require surgery.
"It\'s very disappointing," Cormier told MMA.com. "I started to train very hard. It\'s a little discouraging, but now I have time to get completely healthy. I don\'t know how hurt Jon is but we have to remember that I took this fight with a pre-existing (knee) injury. I could have fought through it, I just wish he would have done the same."
As a result, Demetrious Johnson vs. Chris Cariaso for the UFC flyweight title has been moved from the UFC 177 co-main event on Aug. 31 to the main event of UFC 178, per the UFC.
Jones vs. Cormier was always a fight that interested the MMA community, however, it reached a whole other level of mainstream interest after Jones and Cormier brawled in the lobby of the MGM Grand last week and were then caught on camera threatening each other.
UFC 178 has seen several changes over the last few weeks, as well. The event was originally scheduled to take place in Toronto, then it was moved to Las Vegas with Jones vs. Alexander Gustafsson as the headliner, and then Cormier replaced Gustafsson after the Swede injured his knee.
According to sources, the UFC felt that Jan. 3 – slated to be UFC 182 in Las Vegas – was the earliest date that made sense for the Jones-Cormier fight. Cormier said on FOX Sports 1 that he was assured by UFC CEO Lorenzo Fertitta that he will still get the next crack at Jones, despite the fact Gustafsson will most likely be ready to fight by then.
In a press release on Tuesday, the UFC announced that they are offering refunds to fans who bought UFC 178 tickets expecting to watch Jones vs. Cormier upon request at point of sale only. The deadline for refunds is Aug. 22.