Wladimir Klitschko humiliates fellow boxer Shannon Briggs in a Miami restaurant after the American fighter steals off his plate
03.08.2014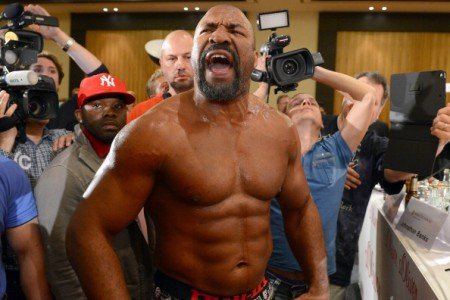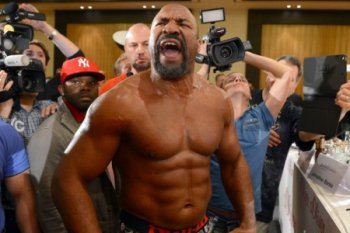 When boxer Shannon Briggs barged in on Wladimir Klitschko\'s meal, it ended in humiliating fashion – with a glass of water over the head.
Klitschko, 38, was tucking in to a bowl of food at an Italian restaurant in Miami, Florida when Briggs, who hopes to take on the Ukrainian in a title fight, arrived uninvited.
The 42-year-old was then filmed saying: \'What\'s up champ? I told you champ, wherever you go I go, champ. What you do I do, champ. I train champ, you train champ. Let's fight, champ.
In video footage of the incident, taken by an onlooker at the restaurant, Briggs then sits down opposite the current WBA, IBF, WBO, IBO champion before grabbing his food and eating some of it.
\'What you eat I eat,\' he is heard saying as he starts to eat Klitschko\'s food.
\'I told you, everything you do I do. Thanks, champ.\'