'Bigfoot' Silva: I want to finish Andrei Arlovski this time.
15.07.2014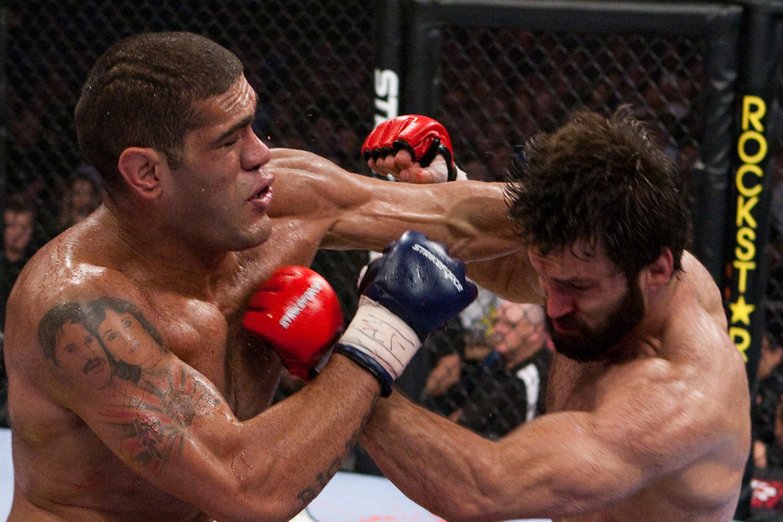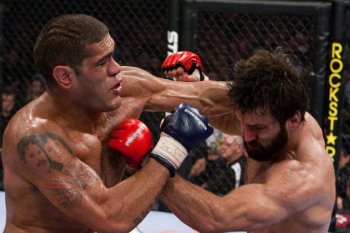 Antonio "Bigfoot" Silva and Andrei Arlovski will meet again, and the Brazilian heavyweight wants to go 2-0 against the former UFC champion with a finish.
"Bigfoot" and Arlovski battled for three rounds in Strikeforce in 2010. Four years and four months later, Silva, who won that bout via unanimous decision, headlines the UFC Fight Night 51 card in his homeland of Brasilia, Brazil.
"We fought once and we know what we can do, but we fought four years ago and I changed my game a lot since," Silva told MMA.com. "I was too anxious in that fight. It was the second time I was fighting a well-known fighter, after Ricco Rodriguez, so I wanted the win no matter what. I tried to finish him but I couldn't. I'm sure that it's going to be different this time."
"I will do everything I can to finish him," he added. "I don't like to let the fight go to a decision, we never know what the judges are going to do. My goal is to end it as soon as possible, but I will be ready for five rounds. I will try to submit or knock him out all the time. Arlovski deserves respect, but I only care about myself."
"Bigfoot" asked the UFC to fight at the Fight Night card in Brasilia on Sept. 13, but Arlovski wasn't the opponent he had in mind. The American Top Team heavyweight campaigned for a bout against Josh Barnett, but is happy to face a former champion.
"I really wanted to fight Josh, but the UFC thought that Andrei Arlovski would be a better fight right now," he said. "He's a really tough opponent, a former heavyweight champion, and I'm happy to headline a UFC card in Brazil against him."
Out of the UFC since 2008, Arlovski returned to the Octagon in June with a split decision victory over Brendan Schaub. UFC president Dana White criticized both fighters for their performances, but Silva won't underestimate Arlovski.
"It was a weak fight, technically speaking. Neither fighter wanted to expose," he said. "It was an ugly fight, but I'm pretty sure he will be back better this time. He will be back better trained, and I know he wants to fight better."