Post-Glory 17 Matchmaking – Rematches
23.06.2014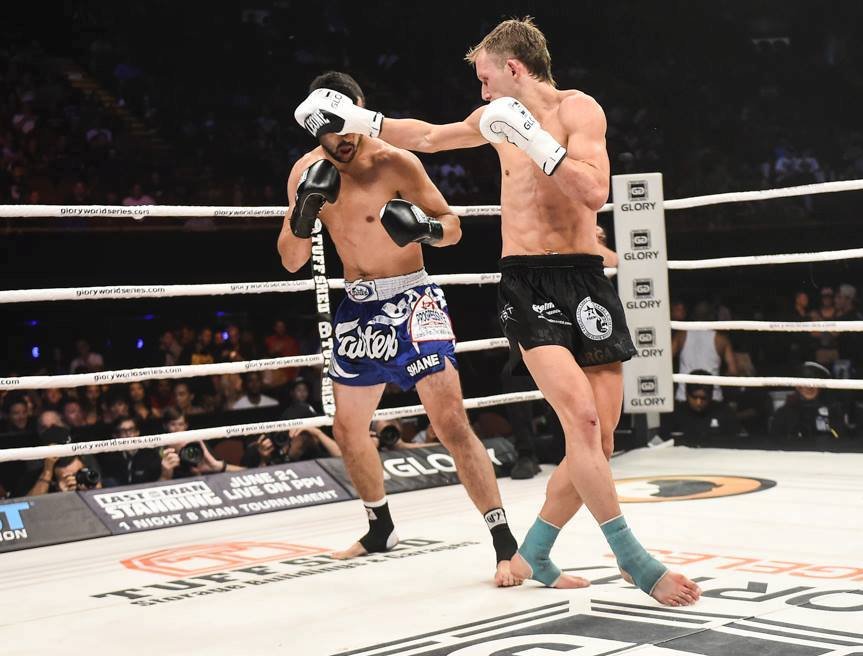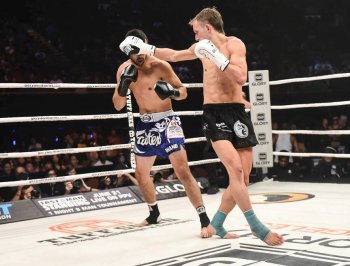 As the dust settles after Glory\'s inaugural pay-per view event, I play role as matchmaker for the winners from this weekend's epic night of fights.
Artem Levin vs. Joe Schilling III
Who honestly wouldn\'t want to see a third fight between these two? Levin was clearly the better man on Saturday however it was evident that Schilling was most definitely the most battle-worn going into the tournament final, after avenging previous losses over Wayne Barrett and Simon Marcus earlier in the night. A 5 round title fight later this year for the Glory Middleweight title seems like the perfect way to separate these two and would be a fitting end to a memorable trilogy for Glory. Expect to see it before the year is out.
Rico Verhoeven vs. Errol Zimmerman III
Verhoeven and Ghita's rematch this weekend may not have been as exciting as the first meeting between the two, it finally cleared the air on who the number 1 heavyweight is as Verhoeven outpointed Ghita for a second time by Unanimous decision. Whilst many would argue that a third encounter between Verhoeven and Zimmerman would most likely play out similarly to their last fight, Zimmerman has since earned his right to fight for the belt by knocking out both Ben Edwards and Anderson Silva earlier this year to win the Glory Heavyweight contender tournament. It's also worth noting that besides the champion Verhoeven and up and coming Romanian starlet Benjamin Adegbuyi, Zimmerman is the only other top 10 Heavyweight who is currently on a win streak. Zimmerman is owner of perhaps the most decisive loss of Verhoeven's career, as he knocked out the champion in less than a minute back in 2012.
Joseph Valtellini vs. Nieky Holzken II
Whilst a few have disagreed with the decision, Joseph Valtellini became Glory\'s Welterweight champion this past Saturday with a split decision victory over now former champ Marc de Bonte. Valtellini controlled the first half of the fight by being the more active of the two fighters, with his best moment coming in the third as he sent De Bonte crashing to the mat courtesy of a right-high kick. De Bonte came alive after the knockdown though as the tide began to turn. De Bonte utilized his superb technical skills to pick away at Valtellini before an incredibly well timed step-in knee nearly separated Valtellini from consciousness. Although Valtellini recovered, it was clear he didn't have much left in the tank, as de Bonte clearly won the last two rounds. Had it not been for Joe Schilling and Simon Marcus contributing a Fight of the Year candidate, the fight between De Bonte and Valtellini would probably have been most peoples pick for Fight of the Night. Although \'Bazooka\' Joe will currently sit atop of Glory\'s stacked Welterweight division, most would argue that Dutchman Nieky Holzken is still guy to beat at 77kg. Holzken and Valtellini previously met last December, with Holzken finishing Valtellini with a crushing right-hook in the dying seconds of the fight.
Mirko Filipovic vs. Sergei Kharitonov
Kharitonov is still somewhat finding his feet in the Glory ring and has done relatively well in his short-stint thus far. Whilst a win over a 2014 Cro Cop doesn\'t do as much for Kharitonov\'s career as much as it would have a decade ago, Cro Cop is still 7-1 since returning to kickboxing in 2012 with the only loss coming consequence of controversial decision to the recently retired Remy Bonjasky. A victory for either guy will not likely propel them into title contention, it still allows to veterans of combat sports to finally do battle after years of competing on the same cards as each other.
Andy Ristie vs. Davit Kiria II
Like the other rematches I\'ve listed above, this bout seems like a given. Ristie was cruising in their first bout before Kiria pulled off one of the upsets of 2014 with an incredible come from behind KO in the final round of their fight for the inaugural Glory Lightweight championship. Ristie put away No. 4 ranked Ky Hollenbeck, whom many thought would provide Ristie with one of the toughest tests of his career. Ristie passed the test with flying colors, destroying the American with a devastating left-hook a mere 30 seconds into the bout. Ristie seems as motivated as ever and will likely go into his rematch with Kiria as a substantial favorite.
Gabriel Varga vs. Mosab Amrani
Top Canadian featherweight Gabriel Varga cruised through his tournament field on Saturday night by handily beating Californian Shane Oblonsky and 19 year-old Yodkhunpon Sitmonchai, both by clear-cut Unanimous decision. Varga seemed to be in a league of his own at Glory 17, only losing a single round on one of the judge's scorecards. Despite only being 5-5 in his last 10 kickboxing bouts, Moroccan Mosab Amrani has impressed greatly since signing with Glory last year, picking up victories over notables Liam Harrison, Marcos Vinicius and Yuta Kubo with his lone lose coming via a close decision to Masaaki Noiri in Tokyo last year. Not only does this bout make sense in terms of ranking and form, but also stylistically this bout would be a treat for the fans, as Varga would aim to utilize his speed and high output attack vs. Amrani\'s heavy-handed Muay Thai. This would be the ideal fight to crown Glory's first ever Featherweight champion.