Chael Sonnen could one day run the UFC, president Dana White says
05.06.2014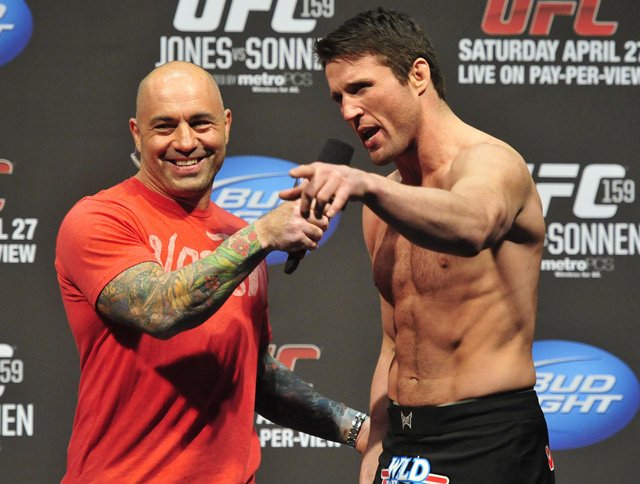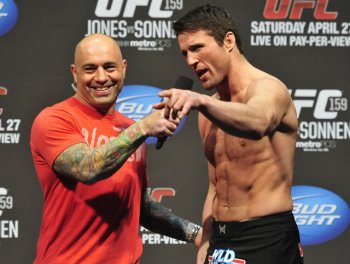 BERLIN – He doesn't see it happening any time soon, but someone will eventually have to replace UFC President Dana White.
Who could do such a job? There's co-owner/CEO Lorenzo Fertitta and a variety of other executives who already play a big part in directing the company.
There are hundreds of employees around the globe, as well, who perform the day-to-day tasks that keep the MMA juggernaut running.
Who, though, is suited to the job of promoting each and every fight as loudly and passionately as the UFC's longtime figurehead? Who could keep up with his schedule? Who could battle all the critics and the haters?
Chael Sonnen, said the man he could hypothetically replace.
"I think Chael would be fantastic," White said. "The thing is with Chael, though, is that he over-exaggerates too much, and you don't know what's real and what's not."
That's putting it mildly when speaking about the three-time UFC title contender, whose gift for self-promotion is equalled by an ability to smudge the truth.
Sonnen, after all, once tried to pass off his negative comments about Lance Armstrong on a Mexican impostor. Perhaps that's the most famous example of his dubious public persona, but certainly not the only one.
Still, when it comes to selling a fight, there's the UFC president, Sonnen and a bunch of imitators.
"Chael is obviously a passionate guy," White said. "I think he loves [the sport], and he's great."
Now, the question is, could White even convince him to take the job?
"Let me tell you what, Chael has so many opportunities right now, he wouldn't even have time," White said. "If I left tomorrow, and they said, 'Hey, we want you to run this thing,' he's got a lot of big opportunities out there right now. It's wide open for him."
For now, Sonnen (28-14-1 MMA, 7-6 UFC) is still swinging away in the octagon. On July 5, he takes on Vitor Belfort (24-10 MMA, 13-6 UFC) in UFC 175′s pay-per-view co-headliner. Despite Belfort's short-notice replacement status following the exit of Wanderlei Silva, White said he is the promotion's rock.
"The guy never turns down a fight; he never says no," White said. "Doesn't matter who it is. I could call him tomorrow and tell him he's fighting Cain (Velasquez), and he'll take the fight. He's the best, man. He's a great guy. But on the flip side, he's got a lot of opportunities that others don't."
And so, White just might have to hold on a bit longer. But from the sound of it, that's no big thing.
"People have been predicting my burnout for a very long time," he said. "It hasn't happened yet – I don't see it happening."