Junior dos Santos Injured, Out of TUF Brazil 3 Finale Main Event.
06.05.2014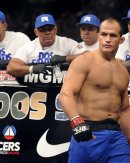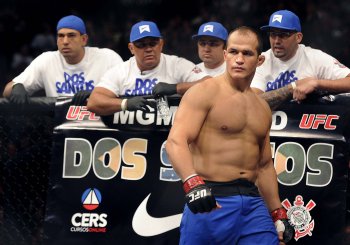 The Ultimate Fighter Brazil 3 Finale has lost its second main event match-up.
Junior dos Santos broke his hand during training and will be unable to fight Stipe Miocic in the TUF Brazil 3 Finale headliner on May 31 in Sao Paulo, Brazil.
The Brazilian's broken hand and withdrawal was first reported by Combate.com, and later confirmed by UFC officials.
Dos Santos (16-3) had been hoping to rebound from his second loss to UFC heavyweight champion Cain Velasquez against Miocic, while simultaneously making his first start for the UFC on Brazilian soil. A broken left thumb, however, will reportedly take four to six weeks of rehabilitation, so he had to withdraw from the bout.
Dos Santos vs. Miocic is the second main event bout to fall through the cracks for the May 31 event.
TUF Brazil 3 head coaches Wanderlei Silva and Chael Sonnen were initially slated to headline the card. Silva suffered a back injury during a highly publicized on-set scuffle between the two, however, so their date was pushed back.
Silva and Sonnen are now slated to meet as part of the July 5 UFC 175 fight card that is headlined by a middleweight title fight between Chris Weidman and Lyoto Machida and also features women's bantamweight champion Ronda Rousey defending her belt against Alexis Davis.
The headlining status for the TUF Brazil 3 Finale is now up in the air. It was unclear at the time of publication if the promotion would attempt to keep Miocic in the headlining bout with a new opponent or if company officials would opt for an entirely different bout to top the bill.