Tournaments and championships held in March 2014
31.03.2014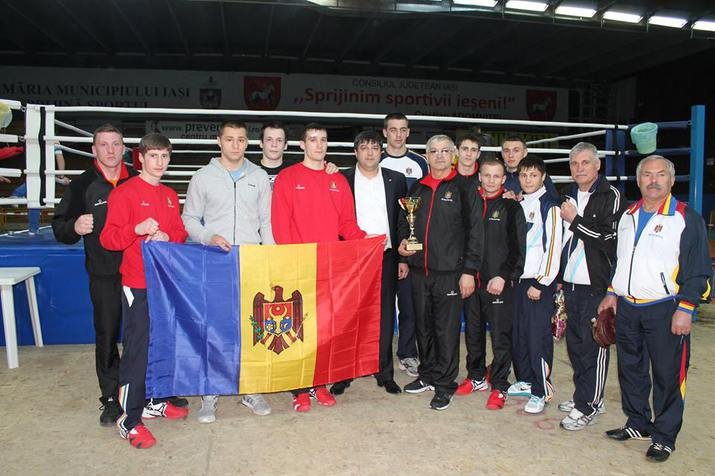 Moldovan Cup of Jiu-Jitsu.
March 30, 2014. In the sports hall of University of Physical Education and Sport passed Open Cup Republic of Moldova on Ju-Jitsu by (version Randori).
It was attended by 193 athletes from 4 cities in the Republic: Chisinau, Tiraspol, Floresti Bender.
Competitions were conducted in strict accordance with international rules WEBS (International Association of Black Belts).
March 12-15 in the Lithuanian capital Vilnius was the 9th Memorial D.Poznyaka Boxing Championships (17-18 years). D.Poznyak (1939-2005) – Silver medal (1963) and European champion (1965,67,69), Olympic champion in Mexico City (1968). The largest number of gold medals won boxers Lithuania (3), Bulgaria (2) and Turkey (2).
Do moldovan boxers – 2 medals.
Moldova boxing team won against the Romanian team
Moldovan boxers in 2014 – an important period of preparation for the qualifying matches for the Olympics in 2016 in Rio de Janeiro. To test the ability of boxers, the Moldovan national team took part in a friendly tournament in Iasi bilaterally in the presence of more than a thousand spectators, including the Vice-Minister of Youth and Sport of Moldova Dragos Hîncu.
This second meeting of the two friendly countries. The first was held in June 2003 in Grimancauti. If 11 years ago has given way to the Romanian team of Moldova, this time the team won Caduc Peter 7:2. Its leaders Vyacheslav Gozhan and Alexander Ryshkany in direct battles sent to a technical knockout of his rivals Stefan and Florin Nicolae Buzhora in the second round.
In other fights, the results looked like this:
75 kg Victor Karapchevsky (MDA) – Adrian Mihai (ROU) TKO II
81 kg Zatushevsky Andrei (MDA) – Catalin Cristea (ROU) TKO II
Cup Melitopol
15-16 March 2014, held on 11-th International Tournament "Cup of Melitopol." The tournament was attended by 180 athletes from Azerbaijan, Moldova, Russia, Moldova and Ukraine, including – 50 masters of sports and 6 world-class athlete and weathering (Ludmila Balushka, Olga and Svetlana Sayenko Narepeha Yuri Semakin, Jambul Tsotadze Dukhin and Eugene). Incidentally, L.Balushka (48kg) lost in the finals B.Yaschuk and E.Duhin (97kg) – M.Mchelidze.
Moldavian wrestlers won two medals. Gold – Svetlana Saenko (69kg) in the final, she defeated V.Pavlyuk from Donetsk. Bronze medal was won by Sergey Veliksar (74kg) in the finals he lost master of sports B.Danilyuku resident of Kiev, and in the fight for the bronze medal victory over his countryman – S.Velevym.