Alistair Overeem dropped muscle, upped cardio for UFC 169 fight with Frank Mir
30.01.2014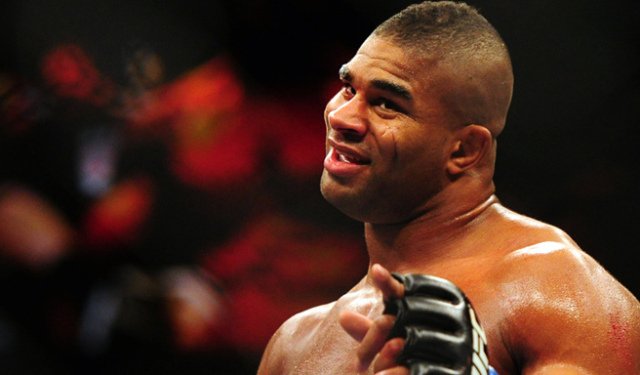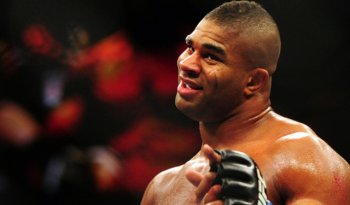 Alistair Overeem says he has intentionally dropped some weight for his scheduled fight with Frank Mir this Saturday at UFC 169.
Overeem (36-13 MMA, 1-2 UFC), who was criticized for his conditioning after suffering come-from-behind defeats to Antonio Silva and Travis Browne in his past two outings, has focused on cutting mass from his frame, one of the biggest in the heavyweight division, in the hope that he doesn't run out of steam against Mir (16-8 MMA, 14-8 UFC).
"I actually dropped some weight," Overeem told MMAjunkie. "I wanted improved cardio, so obviously you want to lose some weight. That actually goes automatic. A lot more cardio and you automatically lose a lot of weight. We just wanted [my cardio] to be better."
With consecutive defeats on his record for this first time since 2006, Overeem may have more pressure to win than ever before. UFC President Dana White has said another loss could mark the end of Overeem's UFC career, something that would fluster most fighters.
For a veteran of the sport like Overeem, though, it served as motivation to make the changes needed in order to regain the form that led to a 12-fight unbeaten streak prior to his recent drought.
"Dealing with losses is never cool – it's always hard," Overeem said. "You should always reinvent yourself, but when you lose you just do it a little bit more. I did just that for this fight. The focus has been very well the last couple of months. Sparring partners are good, my coaches have performed excellent and I think I'm really peaking right now."
Beyond slimming down to around the 250-pound mark, one of the other major changes the 33-year-old made is relocating his training camp from the Florida-based Blackzilians team to the Super Pro camp in Thailand.
While rumors have swirled that Overeem didn't see the Blackzilians as a good fit, the Dutchman insists his departure stemmed more from the combination of his previous success training out of Thailand along with his desire to consistently alter his surroundings.
"I always change up my scenery," Overeem said. "I do well fighting out of Thailand. The choice to do the camp there, looking at my past achievements, it sounds logical."
Overeem also said training in Thailand did wonders for his ability to wash out all outside distractions and focus entirely on the task at hand, which is to stop Mir from breaking a career-worst losing streak of his own.
With neither fighter holding an MMA victory to their names since December 2011, the stakes are high and earning a win at UFC 169 may be essential to keep their jobs.
UFC 169 takes place Saturday at Prudential Center in Newark, N.J. The main card airs on pay-per-view following prelims on FOX Sports 1 and UFC Fight Pass.
Overeem views Mir as a dangerous opponent, but in his mind he knows he's taken the necessary steps to avoid having history repeat.
"I'm ready for anything that Frank's going to try and do, and it's my job to stay sharp until the end," Overeem said. "If the end is the first, second or third round, or even if it goes to a decision, my job is to stay as sharp as possible."
For the latest on UFC 169, stay tuned to the UFC Rumors section of the site.