World Series of President Ray Sefo Will Fight in August on WSOF 4
12.06.2013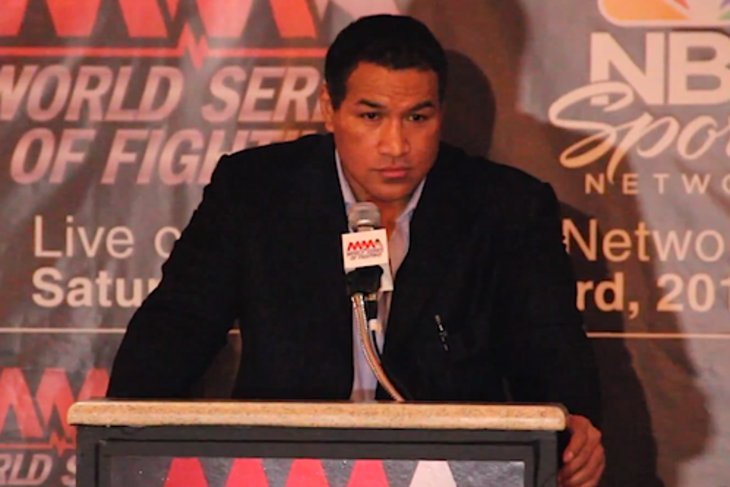 In what appears to be an unprecedented move, Sefo, the 42-year-old kickboxing legend and MMA veteran announced Monday that he will compete in August for World Series of —a promotion for which he doubles as the president.
"I signed an agreement and we're getting ready for August 10," Sefo said Monday on The MMA Hour broadcast. "We've talked about it for the last six months."
Sefo declined to announce an opponent for the match, which will be slotted onto the WSOF 4 card. When pressed by host Ariel Helwani, Sefo said the opponent "was supposed to be on" the WSOF 3 card, which goes down this Friday. A match between heavyweights Dave Huckaba and Rolles Gracie was originally scheduled for the WSOF 3 card but was cancelled. When Helwani asked whether Gracie or Huckaba would be his opponent, Sefo said "the choice is yours."
Sefo, who has competed mainly as a heavyweight, last fought as a kickboxer in 2012. He ran up a 56-22-1 record as a kickboxer, including eight appearances in the K-1 World Grand Prix Finals. In a decidedly shorter MMA career, Sefo is 2-1, with wins over Min-Soo Kim and Kevin Jordan and a 2011 submission loss to Valentijn Overeem in the Strikeforce promotion.
Sefo also amassed a 5-1 career as a professional boxer.