Yesterday K-1 held a World Qualifying Tour in Calgary, Alberta, Canada.
10.06.2013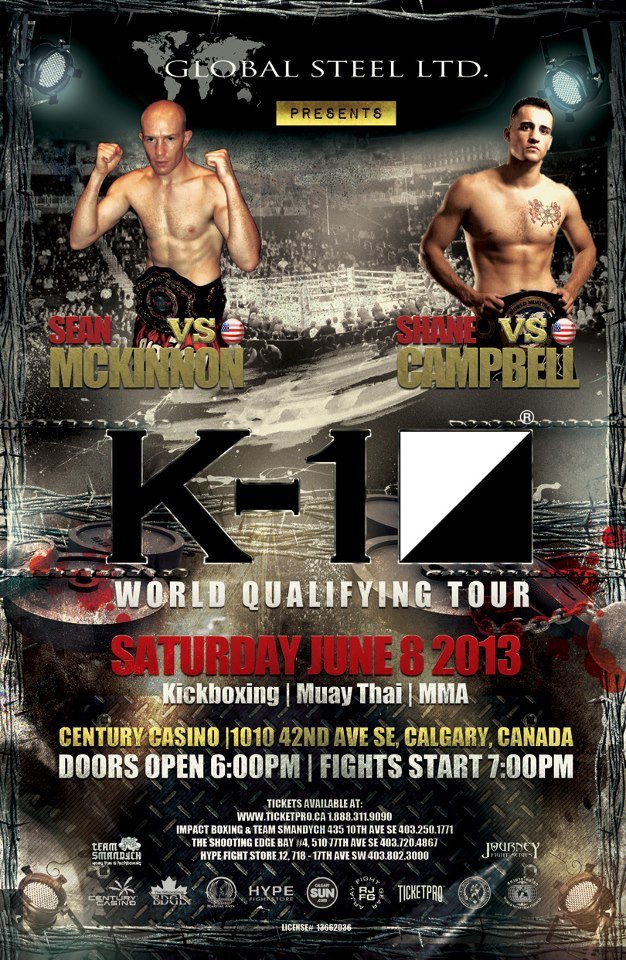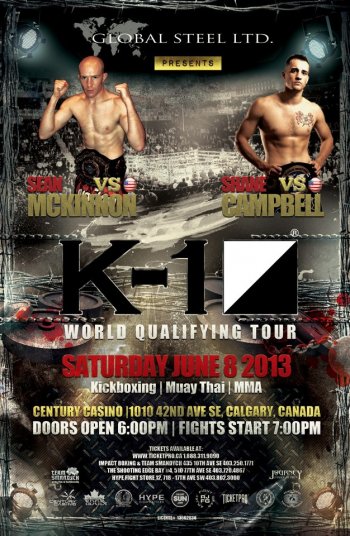 Yesterday K-1 held a World Qualifying Tour in Calgary, Alberta, Canada. Headlining the event was a fight between one of Canada\'s best in kickboxing and Muay Thai, Shane Campbell, against Justin Greskiewicz.
Two Final 16 qualifying matches were held in the 70kg/155lb division, with the aforementioned Shane Campbell vs. Justin Greskiewicz fight and a fight between Mukai Maromo and Joey Pagliuso.
Maromo looked to be the sharper and more powerful of the two in the first round, as he momentarily dropped Pagliuso with a right hand, though a count was not given. In the second round Pagliuso came back and scored a knockdown that sent Maromo into the ropes, before ending the fight with a big overhand right knockout.
Shane Campbell made quick work of Justin Greskiewicz and needed just over a minute to get a dominant stoppage victory. Campbell first found success with a heavy left hook to the body that seemed to visibly hurt Greskiewicz. Campbell went to the left hook to the body once again when he had Greskiewicz cornered and then followed it up with a knee to the face that finished the fight and sent his opponent down and split wide open, leaking blood.
The other two pro bouts featured some of Canada\'s young, up and coming talent. A 20 year old with over 50 fights, Robert Thomas was able to stop Ali Youssef in the second round. Thomas battered Youssef in the corner, and Youssef did not get up while the referee administered the ten count. Joe George, much like Shane Campbell did, made quick and short work of Ben Henry via first round TKO.
Shane Campbell def. Justin Greskiewicz by TKO in Round 1.
Joey Pagliuso def. Mukai Maromo by KO in Round 2.
Robert Thomas def. Ali Youssef by TKO in Round 2.
Joe George def. Ben Henry by TKO in Round 1.