FORMER WORLD'S STRONGEST MAN MARIUSZ PUDZIANOWSKI MEETS SEAN MCCORKLE AT KSW 23
24.05.2013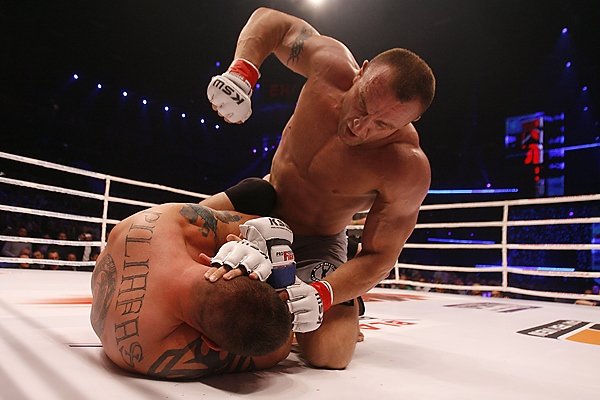 Mariusz Pudzianowski now has an opponent for KSW 23, as promotion officials revealed Thursday that the former strongman will lock horns with UFC veteran Sean McCorkle at the June 8 event.
"Sean McCorkle is a gigantic, 2-meter-tall guy. He has good jiu-jitsu, but it's not that impressive, and [I] may fight him on the ground," said Pudzianowski in the official release. "I know he fought for the UFC, but he wasn't successful, aside from beating Mark Hunt. Whatever happens, I'm well prepared for this bout."
KSW 23 takes place at the Ergo Arena in Gdansk, Poland, and will also feature a middleweight showdown between hard-hitting Dutchman Melvin Manhoef and KSW staple Mamed Khalidov. The evening's main card streams live via online pay-per-view and additionally features a middleweight title showdown pitting ex-UFC talent Kendall Grove against Polish talent Michal Materla.
A five-time World's Strongest Man, Pudzianowski made his MMA debut in 2009 and has competed exclusively under the KSW banner in his home country of Poland, save for a 2010 U.S. appearance against ex-UFC champion Tim Sylvia. "Pudzian" has won back-to-back fights heading into his clash with McCorkle, most recently stopping Christos Piliafas with punches at KSW 20 back in September.
McCorkle, meanwhile, has lost three straight fights, closing out last year with losses to Brian Heden and Soa Palelei before kicking off 2013 with a first-round submission defeat to Olympic judo gold medalist Satoshi Ishii on Feb. 23. "Big Sexy" competed three times for the UFC from 2010 to 2011, besting Hunt in his Octagon debut before falling to Stefan Struve and Christian Morecraft.