Melvin Manhoef vs. Mamed Khalidov headlines KSW 23 on June 8th
14.05.2013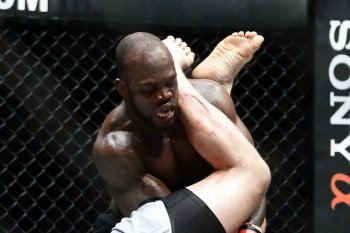 Mamed
Khalidov and Melvin Manhoef are once again slated to compete under Poland's KSW
banner. The
middleweights will headline KSW 23, which takes place June 8 at Ergo Arena in
Gdansk, Poland. Khalidov
(26-4-2) has won his last 6 fights, all against former UFC fighters, including
submission wins over Kendall Grove, Matt Lindland, and Jesse Taylor, as well as
a KO over Rodney Wallace. Manhoef
(27-10-1) is coming off a unanimous decision loss to Brock Larson at ONE FC 8
in Singapore last April. The Dutch striker previously won 3 fights in a row,
including a TKO stoppage over Denis Kang. If this
matchup sounds familiar … it\'s because they\'ve tried making this before.
Manhoef and Khalidov were scheduled to fight at KSW 21 but Manhoef was forced
off the card with an injury.