Today in Trieste, Italy, kickboxing's best fighter Giorgio Petrosyan was back in action for the first time since winning the GLORY 3
05.03.2013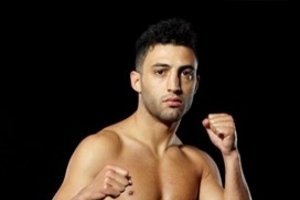 Today in Trieste, Italy, kickboxing\'s best fighter Giorgio Petrosyan was back in action for the first time since winning the GLORY 3 Rome 70kg eight man tournament on November 3.
Petrosyan fought Ole Laursen, and what looked like a mismatch on paper was exactly that. Petrosyan was on another level from the opening bell before quickly dropping Laursen with a knee to the liver and then knocking him out with a clean high kick. This was Petrosyan\'s first real stoppage win since January of 2010 (Not counting the knee injury TKO of Ky Hollenbeck) when he stopped Mohamed Diaby.
Next up for "The Doctor" is a fight with Hafid El Boustati at GLORY 7 Milan on April 20.