K-1 star Tyrone Spong's MMA debut scheduled for World Series of on Nov. 3
13.09.2012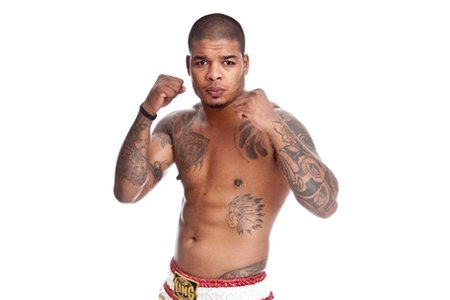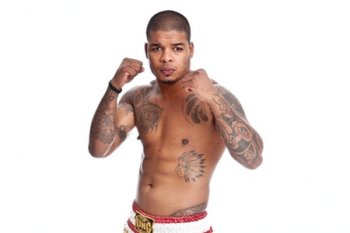 Look out light heavyweights, Tyrone Spong is coming.
After hinting that he\'d be making his mixed martial arts (MMA) debut for Titan Championships on November 2nd, Spong will now instead officially be making his debut in for the inaugural World Series of show on November 3, 2012 in Las Vegas, Nevada.
Rumors abound that his upcoming opponent will be veteran of The Ultimate Fighter (TUF) season 10 and fellow light heavyweight, James McSweeney.
If so, it would be an interesting style match-up as McSweeney has
kickboxing experience, although he\'s been much more adept on the ground
in his recent contests, winning six of seven fights including four
submissions.
Spong currently trains out of Imperial Athletics alongside several other talented "Blackzilians" his own size like Rashad Evans, Alistair Overeem, Anthony Johnson and Vitor Belfort.
In making the transition to MMA, Spong might bring the best set of striking credentials ever to the light heavyweight division.
"The King of the Ring" began his K-1 kickboxing career in 2003 at just 18 years old and competed in a wide
range of bouts from shootboxing to Muay Thai to traditional kickboxing.
Throughout his career, Spong won seven titles and accumulated a very
impressive 68-6-1 record with one no contest mixed in.
An interesting factoid, he defeated World Series of President Ray Sefo via unanimous decision to qualify for the K-1 World Grand Prix in 2010.
In his first and only K-1 Grand Prix, Spong met Alistair Overeem in
the quarterfinals. Despite being dwarfed in size, he took the eventual
tournament winner the distance, losing a decision.
In his last kickboxing bout before switching to MMA, Spong knocked
out K-1 legend Peter Aertz in the third round at It\'s Showtime! in
Brussels, Belgium this past June.
How do you expect the 27 year old Spong to fare in MMA? We all know
his striking is legit, but will he be able to bring the other parts of
his game up to snuff?