Bjorn «Rock» Breguet
23.08.2012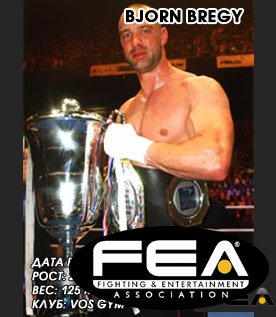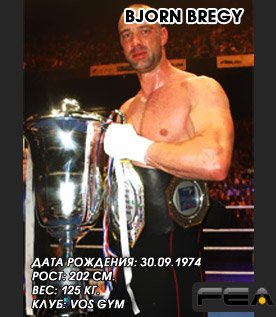 Bjorn «Rock» Breguet
data:
Nickname: «Rock»
Date of birth: 30.09.1974
Height: 202 cm
Weight: 125 kg.
Club: Vos Gym
Style: kickboxing, Karate, Yoseykan
Country: Switzerland
Titles:
Finalist World Grand Prix 2007 in Amsterdam
World Champion Grand Prix 2006 in Amsterdam
Champion K-1 Scandinavia 2005
Finalist World Grand Prix 2003 in Basel
European Champion in kickboxing in the heavy weight version WKA
Champion of the World yoseykan budo
Bjorn «Rock» Breguet (born 30 September 1974) – Swiss kikbokser-heavyweight champion of Europe on karate, tournament champion K-1 Europe 2006 in Amsterdam.
Career Center
Bjorn Breguet debuted 3 June 2000 in the K-1 Fight Night 2000 in Zurich (Austria) in the battle against Reinhard Ultsa. Breguet won a convincing victory by TKO in the second round.
21 May 2005 in Stockholm (Sweden) Bjorn defeated three opponents – Paul Meyer, Denis Grigoryev and Gary Turner, thereby getting his first title in the K-1.
In 2006, Breguet continued their excellent performances at the World Grand Prix K-1 in Amsterdam, has won three knockout in three fights in succession over Freddie Kemayo, Naufalom Benazouzom and Gohanom Saki. Thus, he was able to speak at the World Grand Prix K-1 Final Elimination 2006 in Osaka (Japan). Bjorn Breguet was appointed adversary world champion K-1 Sammy Shilta and lost by KO in the first round after a strong Left Hook, by Shiltom.
9 February, 2008 tournament in the Grand Prix K-1 Europe Elimination in Budapest Breguet defeated Paulo Meytela and began preparations for participation in the European Grand Prix K-1, held in Amsterdam, the Netherlands.