K-1 has landed on US television
22.08.2012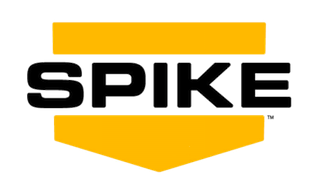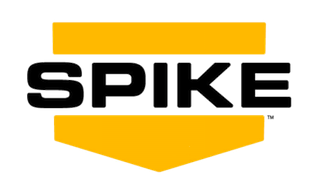 K-1 has landed on US television, signing a multi-platform partnership with Spike TV for 2012 and 2013.
K-1\'s four events remaining this year will all be streamed on spike.com live. In 2013, events will move on to Spike TV.
In short, this is huge news. Spike TV is where the UFC got their start on TV and with Bellator also debuting for them next year, things are getting big for the network that already has attracted a number of combat sports fans along with its demographic of males 18-49. Read the full press release about the deal below:
SPIKE TV AND K-1, THE WORLD'S PREMIER KICKBOXING PROMOTION, AGREE TO MULTI-PLATFORM PARTNERSHIP FOR 2012 AND 2013
New York, NY, August 20, 2012 – Spike TV and K-1, the world\'s premier kickboxing organization, have agreed to a strategic partnership that will begin this fall with live fights streamed on Spike.com beginning Saturday, September 8 at the U.S. World Grand Prix Championships in Los Angeles. There will be a total of four events that will be streamed live in 2012. In 2013, the K-1 events will move from Spike.com to Spike TV to coincide with the network's extensive coverage of Bellator Championships.
"We are thrilled to be in business with the world's preeminent kickboxing organization," said Jon Slusser, Senior Vice President, Sports and Multiplatform Events, Spike TV. "Spike has the most passionate and knowledgeable fans of combat sports and we are confident that they will enjoy the high-action of K-1, which serves as the perfect complement to our Bellator coverage next year."
"K-1 is excited to join forces with Spike TV, a powerful and highly experienced cable network known nationally for its combat sports programming, presenting our live K-1 events," said Doug Kaplan, CEO, K-1. "Spike is the perfect television home and stage to introduce our K-1 warriors and the fast-paced, aggressive style of K-1 fighting to fight fans across America."
Spike.com's 2012 coverage will include unprecedented access to K-1 events, from live streaming of the weigh-ins the day before the bouts, to locker room interviews, to live coverage of every fight on the card, including all the prelims.
The four K-1 events in 2012 include:
September 8 – Los Angeles – U.S. Grand Prix Championship
October 14 – Tokyo, Japan – World Grand Prix Final
December 8 – Athens, Greece – MAX Final
December 26 – New York – World Grand Prix Final
The addition of K-1 to Spike TV's lineup next year further establishes the network as the premier television destination for combat sports. Spike TV will debut Bellator Championships in January 2013 with a weekly live fight card featuring some of the best rising stars in the mixed martial arts world.
K-1 is the largest kickboxing promotion in history. Since 1993, K-1 has presented professional live martial arts events in 38 countries, featuring the best and most accomplished athletes in the sport.
World Grand Prix Champions of K-1 include Alistair Overeem, Mark Hunt, Ernesto Hoost, Peter Aerts, Remy Bonjasky and Semmy Schilt. K-1 returned to the world stage on May 26, 2012 in Madrid, Spain, drawing a packed stadium and hundreds of thousands of views on the K-1 Live Stream.
Spike TV is available in 98.7 million homes and is a division of Viacom Media Networks. A unit of Viacom (NASDAQ: VIA, VIAB), Viacom Media Networks is one of the world\'s leading creators of programming and content across all media platforms. Spike TV\'s Internet address is www.spike.com and for up-to-the-minute and archival press information and photographs, visit Spike TV\'s press site at http://www.spike.com/press. Follow us on Twitter @spiketvpr for the latest in breaking news updates, behind-the-scenes information and photos.