Submission! Watch Alexander Romanov obliterate Roque Martinez in dominant debut at UFC Vegas 10
13.09.2020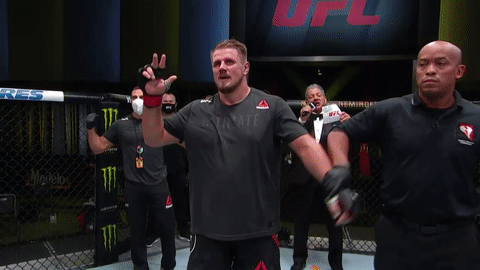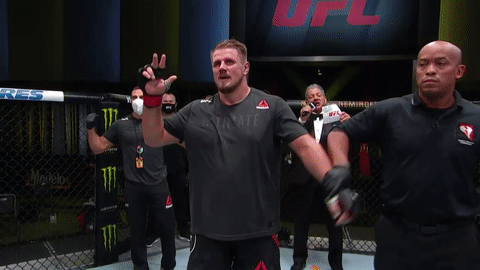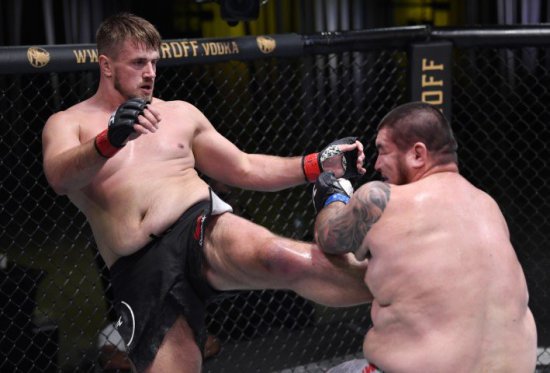 Submission! Watch Alexander Romanov obliterate Roque Martinez in dominant debut at UFC Vegas 10
Undefeated heavyweight prospect Alexander Romanov looked like an absolute tank earlier tonight (Sat., Sept. 12, 2020) at UFC Vegas 10 live on ESPN+ from inside UFC APEX in Las Vegas, Nevada, when the Moldovan fighter dominated veteran Roque Martinez to earn a second-round submission (arm-triangle choke).
Romanov wasted little time pushing the pace in his Octagon debut. He let his hands go a little bit on the feet before trapping Martinez along the cage and securing slamming takedowns in bunches. Martinez was too tough for his own good as he survived the heavy ground-and-pound from "King Kong" for the duration of the round.
In the second frame, Romanov went back to his ground game and really started to slice through Martinez like a hot knife to butter. Martinez tried to defend but he was exhausted and outmatched, eventually allowing "King Kong" to transition over into the arm-triangle choke.
With this performance, Romanov pushes his undefeated professional record to 12-0, which includes a 100 percent finish rate. The 29-year-old prospect wasn't competing against the most dangerous opponent tonight at UFC Vegas 10, but he just put the entire heavyweight division on notice with this impressive debut.
https://www.mmamania.com/