Mikhail Sirbu: "I'll get the belt back very beautifully. "
31.01.2020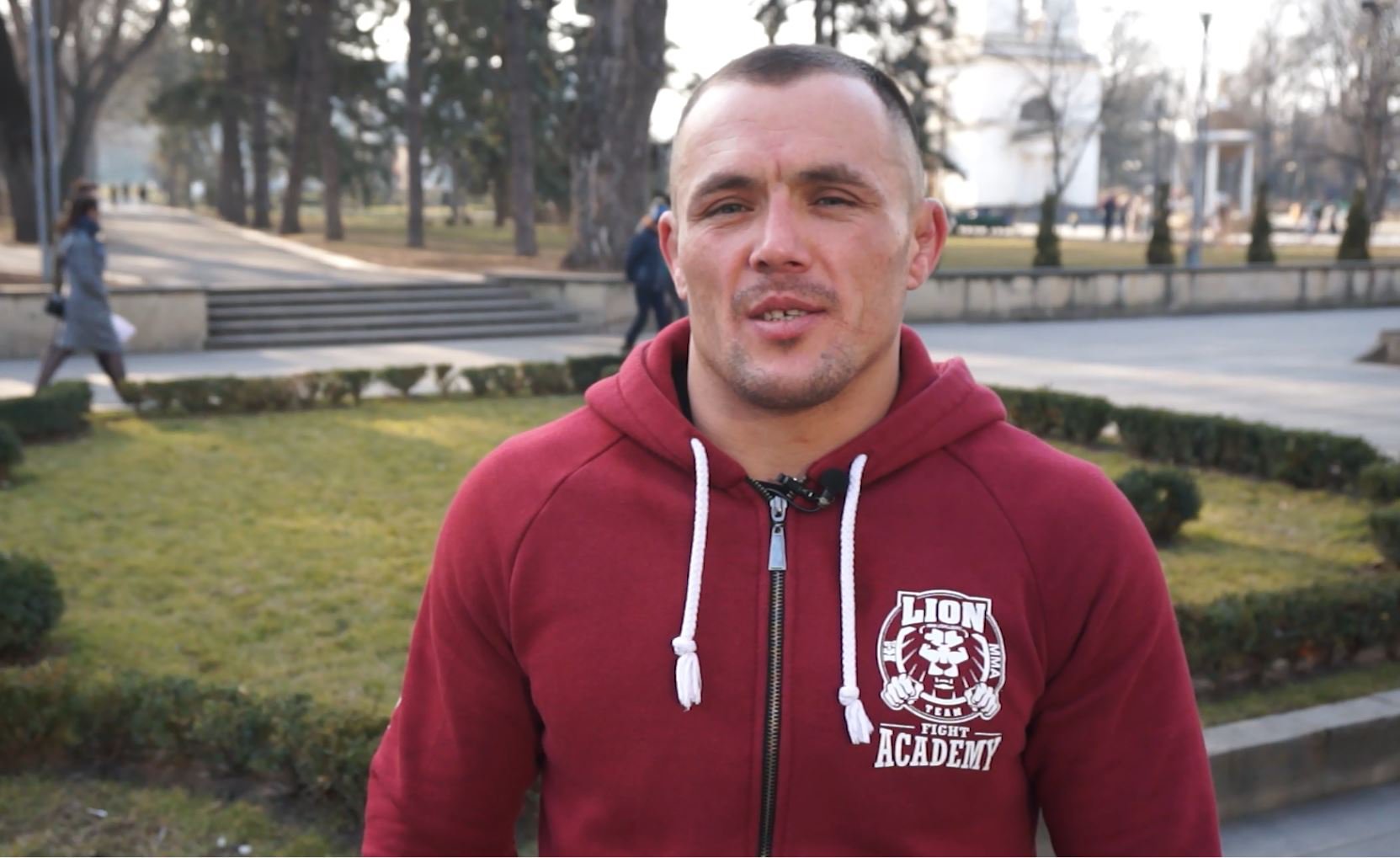 Yes, the preparations are going well, I am getting ready in Ukraine, the city of Odessa.
The training is going very well. There are some colleagues who help me conduct a proper fight.Yes, I impatiently waited for two years, to me it seemed like four.
And finally, the time has come. There's just a little more left. I\'m in a shape like never before. And the belt, I will most definitely get it back.
I\'ll get the belt back very beautifully. I'm not really nervous. I am looking forward to the 15th of February. So, I can show quite a fight.
For all my fans to be happy, my club, my family, everybody. And for them to see that last time I made a mistake and gave up my belt.
I have a few surprises for him, I will certainly top him. Let him get ready without any injuries.
Let\'s pass the weigh in. And let's enter the cage as two real men. On February the 15th, come and support me, I will show a very spectacular fight.
Dorin Damir :
Well, enthusiasts and fans of MMA.
And especially those who follow and watch the EAGLES project. Are you ready for the 15th of February? Because ahead there is a very interesting tournament.
One of the long-awaited fights will be the clash between the two best fighters to date within EAGLES project in the 62kg category.
Namely, the reigning champion, Barbu, who will defend his belt against the Moldavian fighter, Mihail Sirbu.
See you all on the 15th of February. Because this fight will be uncompromising.Whoever wins will be the champion.
Mihail Sirbu had a very difficult 19th year, he has been waiting for this match for two years.
I think that this is the setting for something unforgettable.
Follow us. Watch us. Come on February the 15th, Futsal Arena Ciorescu. Or watch us at feafights.tv.
Elena Sirbu:
Yes, I always support him in what he does.
And I believe on February the 15th, he\'ll do his best to return the belt.
Emilia Sirbu :
I\'m very proud of my dad. He is a true champion.
Mirela Sirbu :
I chose MMA because I like it, and because my dad practices MMA as well. My classmates know that I am training. Of course, the head coach is my father.
Octavian Orheianu:
As we all know, Mihail lost his championship belt of the 61 kg category to Bogdan Barbu.And we, with the coaching team, decided to send Michael to cantonment in Ukraine, we discussed it with the teammates.nd now it\'s going to be the rematch. Mihail is not allowed lose the belt again. We have to keep it home, here in Moldova.
Where he has very good training with worthy opponents and we are confident that we will keep the belt at home.