Did Vitor Belfort just confirm Mark Hunt vs. Aleksei Oleinik at UFC Moscow?
19.07.2018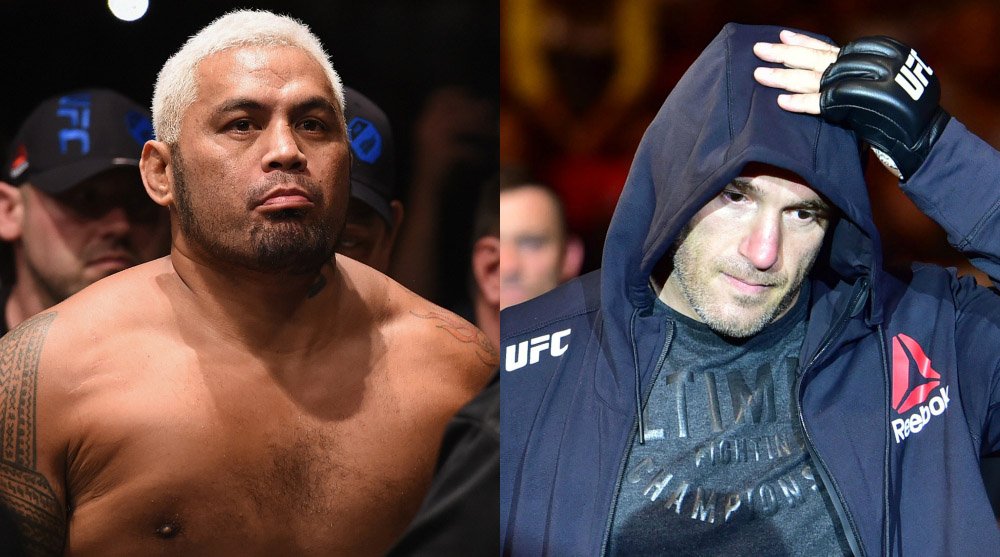 The UFC's Russia main event rumors have been floating around for nearly two months, and now we may have our closest thing to confirmation – from an unexpected source.
Through a photo posted on his <a href=" The background of a photo Belfort posted with UFC President Dana White shows Hunt and Olenik on a white board as the Moscow headliner. That report first came up in late May, and UFC officials have yet to make a formal announcement of the booking. It should be noted that there\'s no indication of when the photo was taken. It appears the UFC\'s schedule for the rest of 2018 is on the board. And the card next month in Lincoln, Neb., shows the new headliner between Justin Gaethje and James Vick, which only came to fruition a few weeks ago.
UFC Fight Night 136 takes place Sept. 15 at Olympic Stadium in Moscow. The card streams on UFC Fight Pass.
Hunt, No. 11 in the latest USA TODAY Sports/MMAjunkie MMA heavyweight rankings, will enter the event with just one victory in his past four fights. The New Zealander, who now lives in Sydney, is coming off a unanimous decision loss to Curtis Blaydes at UFC 221 in February.
Over the past couple years, Hunt, 44, has been disgruntled with the UFC brass following the debacle around Brock Lesnar's failed drug tests for their UFC 200 fight in July 2016. Hunt's currently in the midst of a legal battle with the organization and with just two fights remaining on his UFC contract, is looking to leave the company and fight elsewhere.
Oleinik, 40, would seemingly be the opposite of disgruntled going into the bout. He gets the honor of headlining the first UFC card in his home city of Moscow. The 40-year-old submission expert is riding high after pulling off yet another rare Ezekiel choke finish against Junior Albini at UFC 224 this month.