Passion of mixed martial arts fighter, Mihai Sarbu
23.05.2018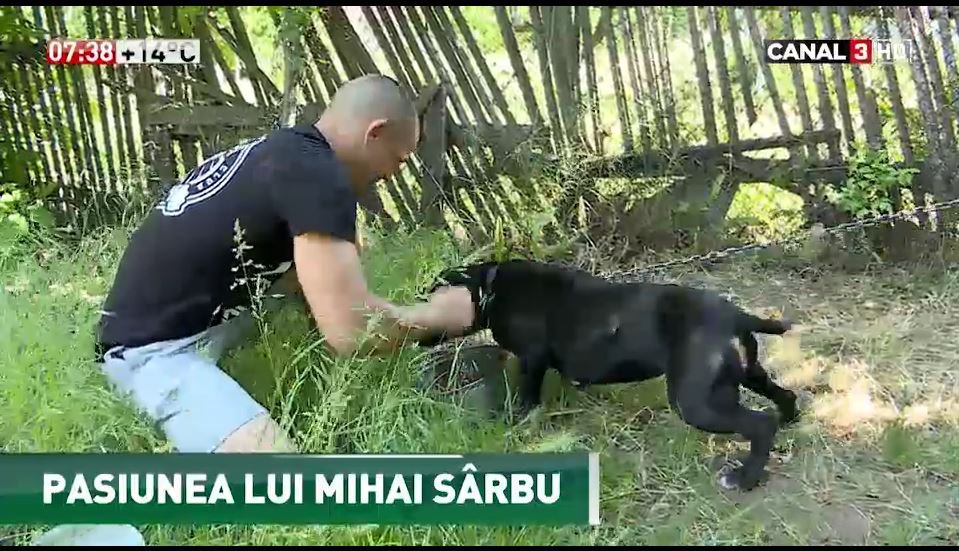 The mixed martial arts fighter, Mihai Sarbu, is in love with the Pitbull race dogs. He has just four, and his maintenance costs him thousands of lei a month. Sârbu does not spare money, however, and spoils his quadrupeds as he knows best.
Still small, Mihai Sârbu loved the quadrupeds. In his household in the village of Mereni, Anenii Noi district, he holds four Pitbull dogs. "Mişka", "Cila", "Zunea" and "Afina" are the ones who load Mihai\'s batteries every day.
"Dogs like me since childhood When I was little, we all gathered them together We gathered them Parents took me, they drove them away MUSCA First of all, they are very playful I like it Long time I spend with them The dogs do not betrays, "said MMA fighter, Mihai Sarbu.
For the maintenance of these animals, the athlete spends almost 2,500 lei per month. According to Sarbu, the only difficult thing is to keep all these dogs together in the same yard.
"Pitbulls are fighters, if they are together, they can fight, I take them for a walk one after the other, they like to walk," MMA fighter Mihai Sârbu said.
The mixed martial arts warrior is accompanied by his most loyal friends, sometimes even in training.
Because the passion of the athlete is Pitbull, but also because he has a characteristic fighting style, Mihai Sârbu was nicknamed "Pitbull".
"In my life I am very good, but in the cage I have to fight to win. That\'s why I work," said MMA fighter, Mihai Sarbu.
On May 26th, Mihai Sârbu will defeat the champion\'s belt in a confrontation with his Romanian opponent, Bogdan Barbu. The fight will take place in the Eagles Fighting Championship.