Luca Poclit –"My main goal is the victory on May 26th "
21.05.2018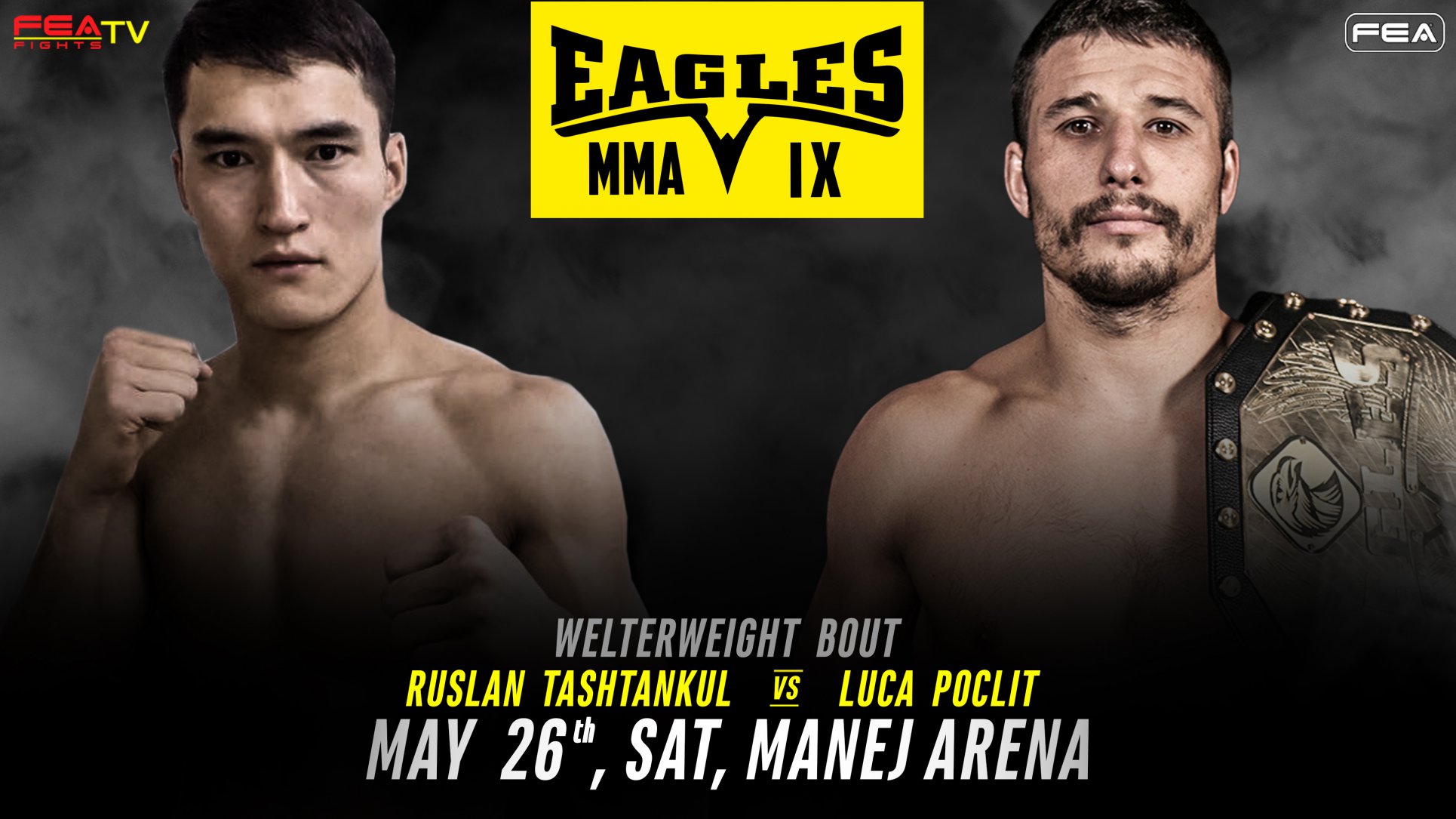 Luca Poclit –"My main goal is the victory on May 26th "
A welterweight super fight in the up to 77 kg division will be held on May 26th at the Manej Arena. This bout is noteworthy for the fact that one of its participants, Luca Poclit, is a current EAGLES champion. Therefore, this duel will be a real test for him.
"Poclit is preparing himself very intensively and gives all his 100 % when training, this fight is very important, he must demonstrate once again that he's a real champion" stated the coach, Ion Gheorghiu.
"My main goal is the victory on May 26th, after that we will discuss the plans for the next matches with the coach "- said Luca Poclit ".
Luca is 28 years old and is the current EAGLES champion. His professional record: 3 wins and one loss. His rival is the Kyrgyz fighter, Ruslan Tashtankul, who's younger, 25 years; he also won 3 professional fights and lost 1.