Vlad Popovsky will fight against the Belarusian fighter Eduard Muravitsky!
14.05.2018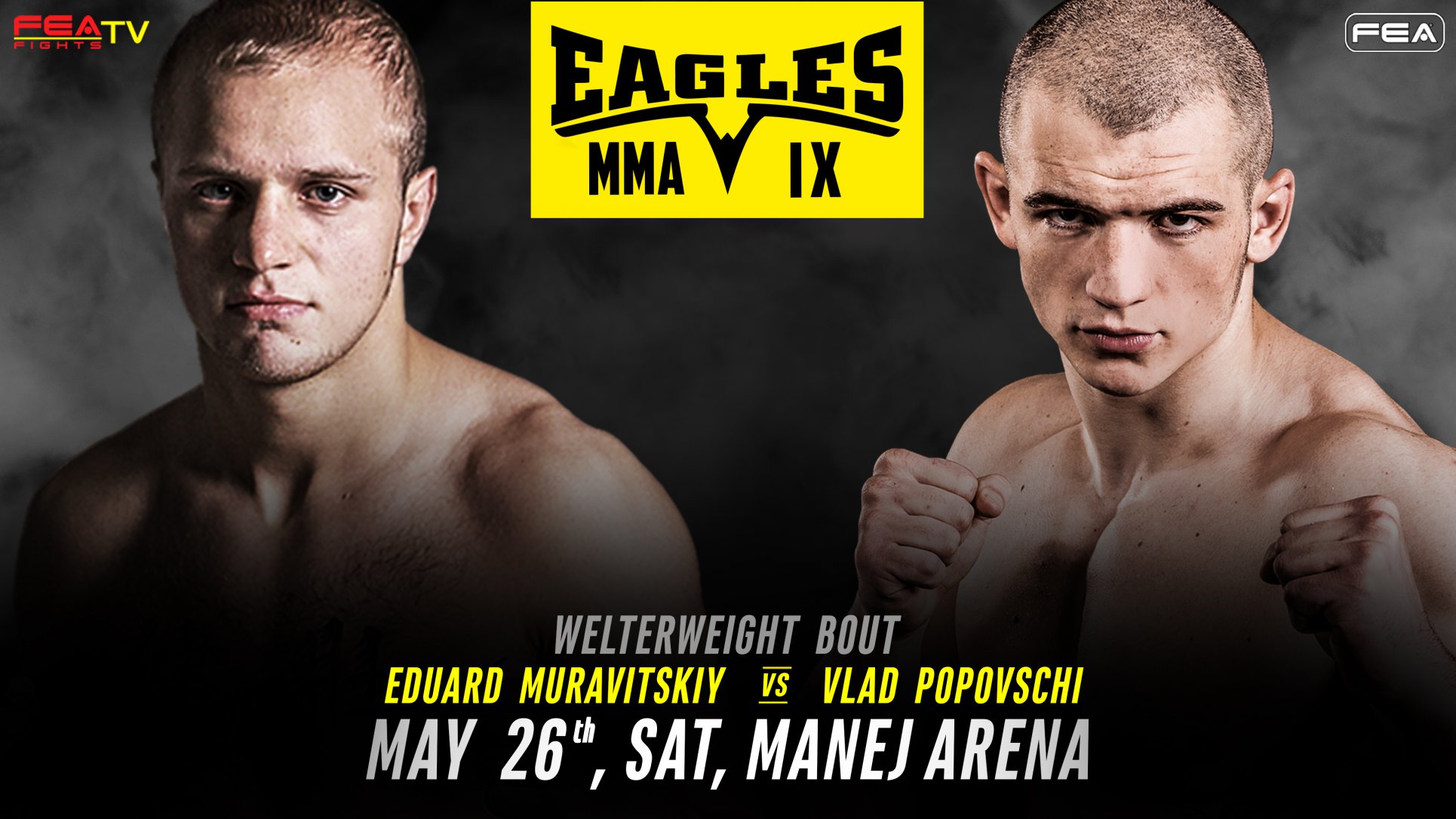 We have a surprise waiting for us at EAGLES IX tournament; it's about a Welterweight fight between Vlad Popovsky from Republic of Moldova and the representative of Belarus, Eduard Muravitsky. Popovsky's last bout was a rematch against Safronov, abroad, in Ukraine. Now his opponent is Muravitsky from Belarus.
"I didn't waste any time, I started to prepare in February already. I trained with the best fighters in the USA. As for the fight with Safronov, I think that after my victory in his country, there are no more questions. I don't choose my rivals. I can decline a fight if the opponent is weak. If the opponent is worthy, then I\'m always ready to fight" – stated Popovsky.
"May the 26th we will see Vlad Popovsky in the cage again, I am sure that the battle will be exceptional"- said Orheianu Octavian, president of LION Club.