Bellator 198 Results: Fedor vs. Mir
29.04.2018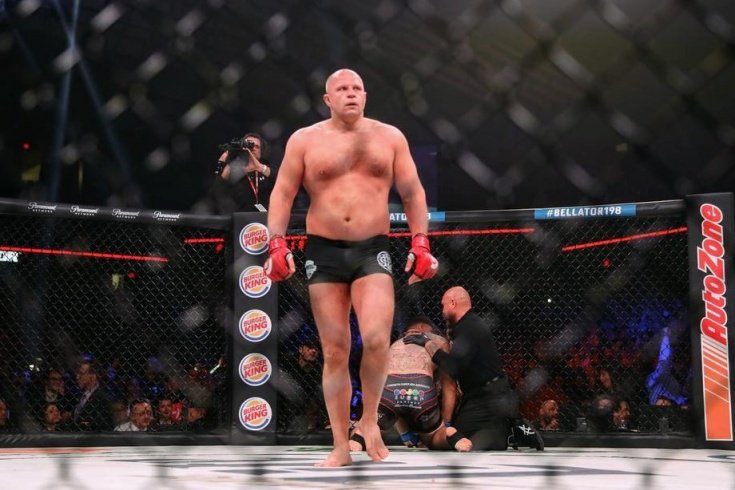 Bellator 198 Results: Fedor vs. Mir
MMA Fighting has Bellator 198 results for the Fedor vs. Mir event Saturday night at the Allstate Arena in Rosemont, Illinois.
In the main event, Fedor Emelianenko squares off against Frank Mir in the Bellator Heavyweight Grand Prix semifinals. Prospect Dillon Danis also makes his Bellator debut on the main card.
Check out the Bellator 198 results below.
Main card
Fedor Emelianenko vs. Frank Mir (live blog)
Emmanuel Sanchez def. Sam Sicilia via submission (arm triangle) at 3:52 of R1
Rafael Lovato Jr. def. Gerald Harris via submission (armbar) at 1:11 of R1
Neiman Gracie def. Javier Torres via submission (arm triangle) at 3:18 of R2
Dillon Danis def. Kyle Walker via submission (toehold) at 1:38 of R1
Undercard (
R'Mandel Cameron def. P.J. Caligas via unanimous decision (30-27, 29-28, 29-28)
Mark Stoddard def. Dan Stittgen via submission (triangle choke) at 4:43 of R1
Eric Wisely def. Morgan Sickinger via submission (armbar) at 1:12 of R1
Matt Paul vs. Brian Booth
Joey Diehl def. Nate Williams via submission (triangle choke) at :54 of R1
Tom Shoaff vs. Mike Budnik
James Bennett vs. Dustin Stusse
Asef Askar and Andrew Johnson fight to majority draw (27-28, 28-28, 28-28)
Adil Benjilany def. Corey Jackson via unanimous decision (29-28, 30-27, 30-27)
Sultan Umar def. Tom Angeloff via unanimous decision (30-26, 30-27, 30-27)
Robert Morrow def. Adam Maciejewski via unanimous decision (29-28, 29-28, 29-28)