Video: Khabib Nurmagomedov and Artem Lobov confront each other before UFC 223
04.04.2018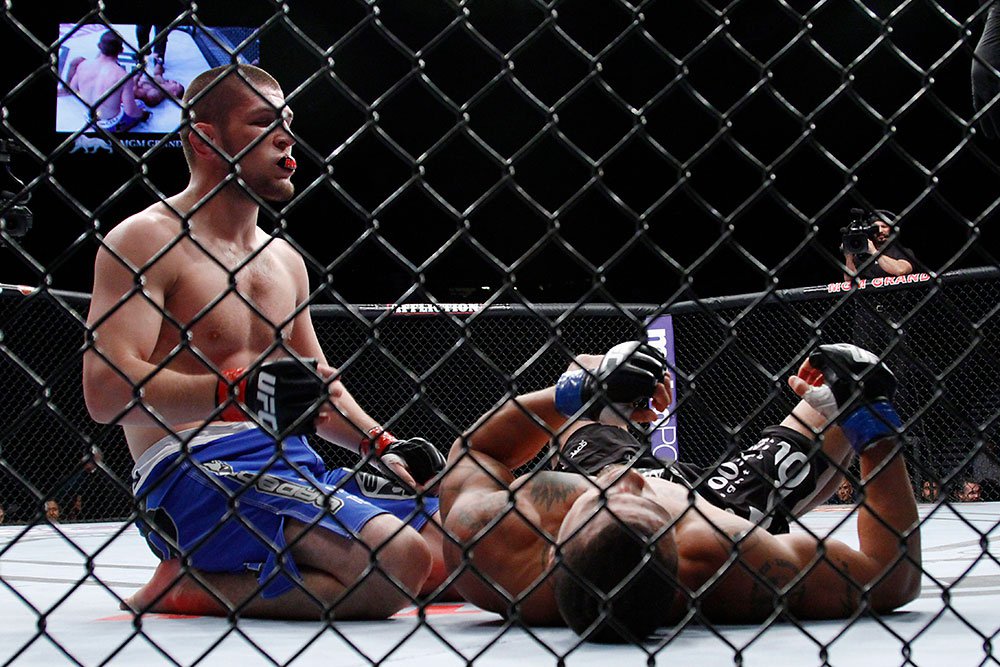 Russian-born fighters Khabib Nurmagomedov and Artem Lobov have their own UFC 223 fights to worry about, but today they zeroed in on each other at the host hotel.
Check out the video above, via MMAnytt.com, which described the incident:
It's not clear what started the ruckus but clearly Lobov and Nurmagomedov were jawing at each other with several other fighters surrounding them as the UFC's public relations team kept a close eye on the situation to make sure it didn't boil over.
Eventually, Lobov was pulled away with Nurmagomedov and his team still shouting at him after the incident came to an end.
Those are the only details we have right now. And the fact that everyone in the video is yelling in Russian – which I don't understand – doesn't help.
But why would this happen? Well, the obvious answer would be Conor McGregor, who Nurmagomedov (25-0 MMA, 9-0 UFC) definitely wants get his hands on and who Lobov (13-14-1 MMA, 2-4 UFC) is buddies with. That's pure speculation on my part, but it's probably a safe bet.
Unless maybe the undefeated Khabib decided to poke fun at Artem's .sub-500 record? Nah, I'm going with McGregor.
In any case, welcome to UFC 223 fight week, everyone!
The event takes place Saturday at Barclays Center in Brooklyn, N.Y., and airs on pay-per-view following prelims on FS1 and UFC Fight Pass.
For more on UFC 223, check out the UFC Rumors section of the site.
The Blue Corner is MMAjunkie's blog space. We don't take it overly seriously, and neither should you. If you come complaining to us that something you read here is not hard-hitting news, expect to have the previous sentence repeated in ALL CAPS.