IMMAF COMMENCES MERGER NEGOTIATIONS WITH WORLD MIXED MARTIAL ARTS ASSOCIATION
03.04.2018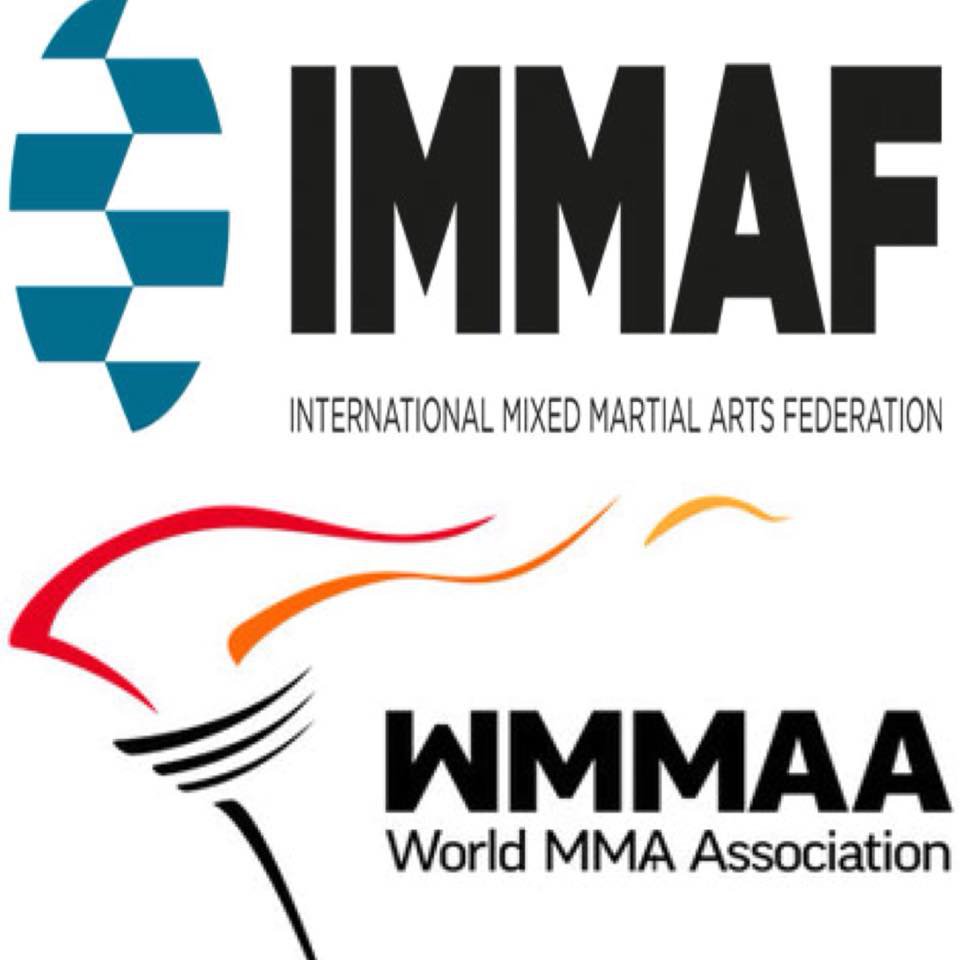 At the International Mixed Martial Arts Federation's 2017 General Assembly in Manama on 17 November, IMMAF's membership approved the commencement of negotiations with the World Mixed Martial Arts Association (WMMAA) for a proposed merger.
Both organisations have applied to the Global Association of International Sports Federations (GAISF) for recognition as the global governing body for the sport of MMA. Since GAISF will only recognize one governing body to represent any sport, the dual application is creating an obstacle to the recognition of MMA.
The resolution proposed to the IMMAF general assembly permits IMMAF's Board of Directors to negotiate merger terms with WMMAA and for a letter of intent for a future merger to be written. The majority of IMMAF's membership voted in favour, with just 7 abstentions and no delegates against.
WMMAA President Vadim Finkelchtein and Executive Director Tatiana Klimenko were in attendance at the 2017 IMMAF World Championships Finals in Manama yesterday where Mr. Finkelchtein presented a medal in the closing awards ceremony.
IMMAF President Kerrith Brown said:
"The approved resolution opens the door to a great opportunity for collaboration. It will be a pleasure to work alongside Mr Finkelstein and his team during the negotiation process, as we work to agree on terms that would bring the best mutual outcome for both our organisations and our memberships."
WMMAA President Vadim Finkelchtein said:
"We have officially launched the unification talks. We are two similar organisations with equal goals. GAISF (previously SportAccord) let us know that MMA will be accepted only when represented by one global body. We invited Kerrith Brown of IMMAF to visit our World MMA Championships in Astana where we had preliminary talks. Now I was invited to visit IMMAF's World MMA Championships in Bahrain. We'll continue negotiating with our goals set on GAISF and, subsequently, IOC."
About IMMAF:
The International Mixed Martial Arts Federation is the international democratic body for the sport of MMA, representing MMA's stakeholders across 65 nations worldwide. Founded from within the MMA community for the MMA community, the purpose of the IMMAF is to protect and further the development, recognition and regulation of the sport of MMA on all levels, enabling international competition through its family of non-profit, democratic national federations. immaf.org
About WMMAA:
The goal of the World MMA Association is to provide unbiased structure and guardrail the growth of MMA as the official world governing body for Mixed Martial Arts. A non-profit organization founded in 2012, WMMAA is on a mission to develop a standardized and regulated organization, including competition, training, officiating, testing and growth when necessary. More than 50 countries have been granted WMMAA membership.