A Lust For Life interviews Vasile Bria, a Moldovan massage therapist based in Lucan,
24.01.2018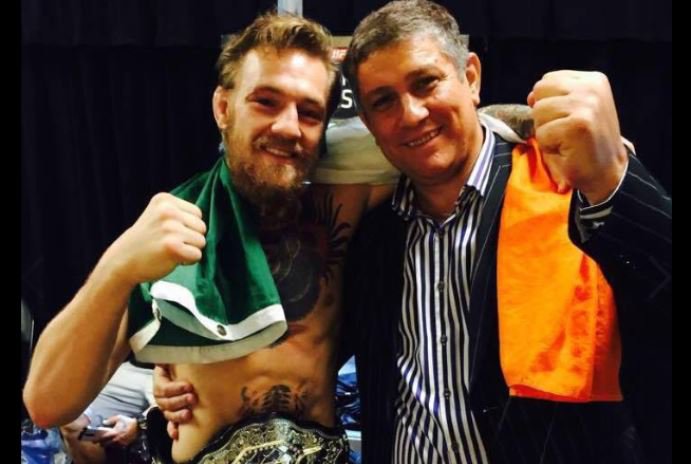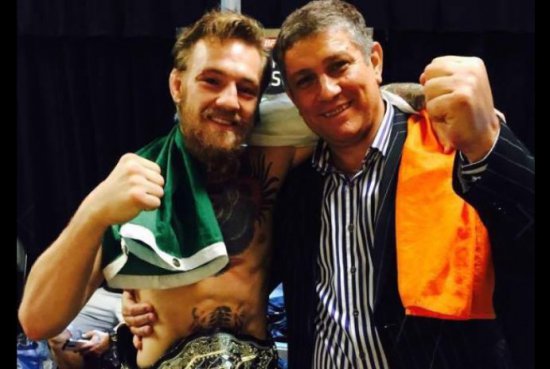 A Lust For Life interviews Vasile Bria, a Moldovan massage therapist based in Lucan, Co. Dublin who works with UFC Featherweight Champion Conor McGregor's team.
When and why did you come to Ireland?
I came to Ireland in 2001 by myself and then some time later my wife and kids joined me. The main reason I came was because I felt Ireland was a more peaceful country to raise my family.
What were your first impressions of Ireland?
I've always felt the Irish people are very friendly and the land is beautiful. I know there are some issues but mostly I feel the Irish are welcoming and respect different cultures.
I also respect the way that there are efforts to protect and celebrate Irish heritage and culture. I particularly like the Gaeltacht region. I also really like Irish food!
I do however miss my relatives and some aspects of my own culture. What were you doing in Moldova before you came?
I had my own business and was doing massage as a hobby.
I found that through massage I was helping people in a way that doctors couldn't. It was a natural therapy and it was something that was in my family through my grandmother and her ancestry so it was good to keep that tradition alive.
In Moldova massage is something that is very common and popular for its therapeutic benefits. Eventually I went on to study massage including deep tissue and sports massage.
Why do you think massage is so important?
Well firstly it improves the blood circulation and improves human movement. These are essential aspects of health.
Also when the body is stiff, massage and stretching relieves it and brings physical and also mental stability. It is good for general health but particularly important when someone is suffering from an accident or injury.
I especially love helping people who have been unable to find help elsewhere.
So you work full-time at massage now?
Yes. I do sports massage, Russian massage, deep tissue, reflexology, Indian head massage etc. I have men and women from all over coming to see me.
Irish people tend to come for one or two sessions, which is fine, but in Moldova it is seen as something you should do regularly to maintain good health so I think that is important.
I also do massage at music festivals like Body Soul and Electric Picnic. I met many people at these who come to see me as regular clients where I work in Lucan.
The big difference with my massage is that it's more about intensive recovery and healing more than it is about gentle relaxation.
So how did you meet Conor McGregor?
He first came to see me on his friend's recommendation. He had some issues he needed help with and then before long he asked me to join him on his inspiring journey to become a world champion.
I've since travelled with him to Boston, LA and Vegas and helped him prepare for fights and recover afterwards. The massage greatly helps with his flexibility.
It has been an amazing experience working with him, being at his side before fights, and observing the incredible support of the Irish fans.
Why do you think Conor is so successful at what he does?
He trusts himself and what he does, and also as you can see he is a talented athlete. I think he has a good understanding of the importance of good health and happiness,
of getting the right people around you and looking after diet, fitness and mental attitude.
Vasile Bria is based in Lucan Co. Dublin and sees clients of all ages and backgrounds. He is contactable via mobile 086-3949882 or email:massageinlucan@gmail.com, massageinlucan@gmail.com