Nadejda Cantir will perform by the MMA rules within the first part of the EAGLES VI show on June 24th.
09.06.2017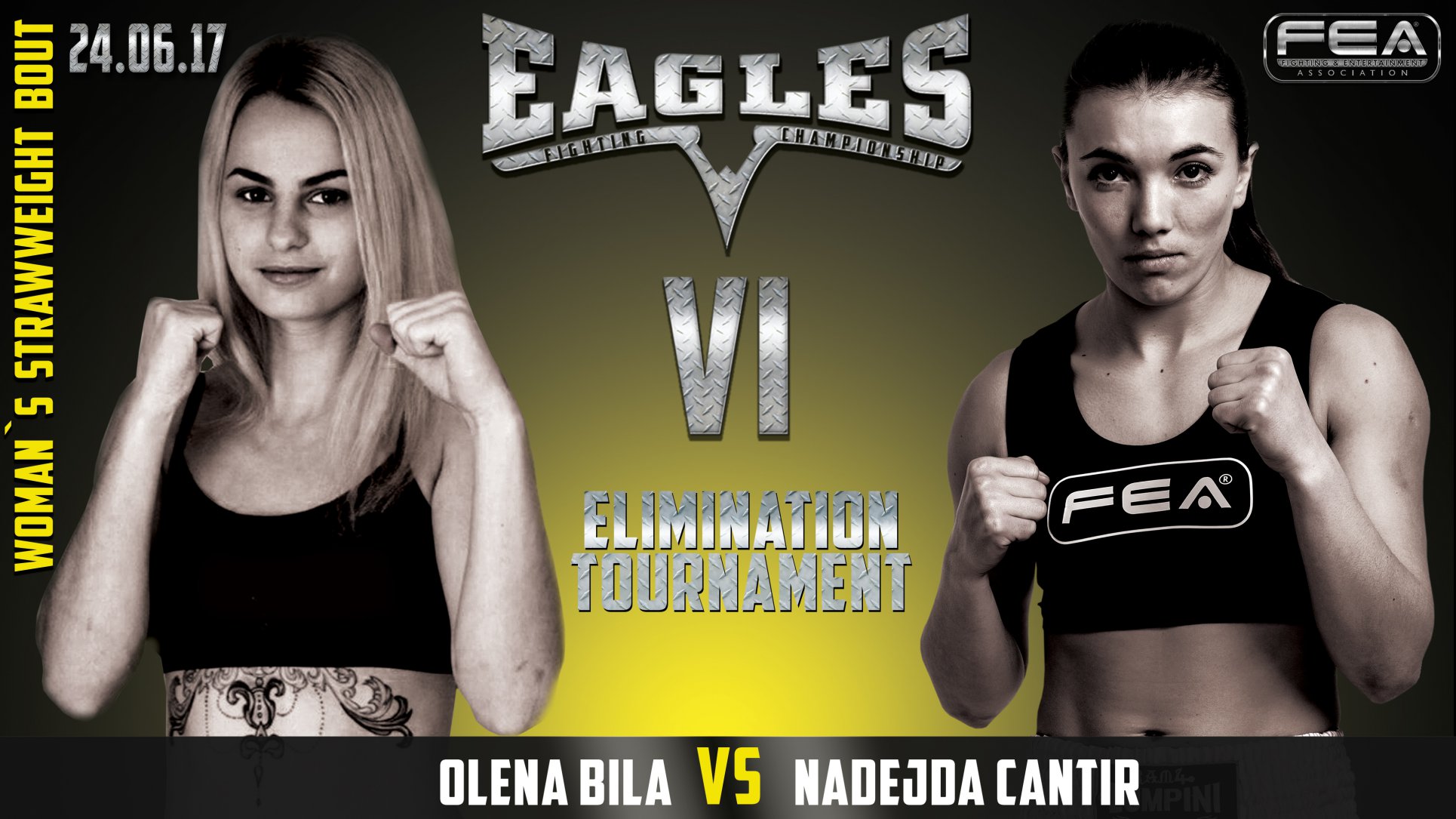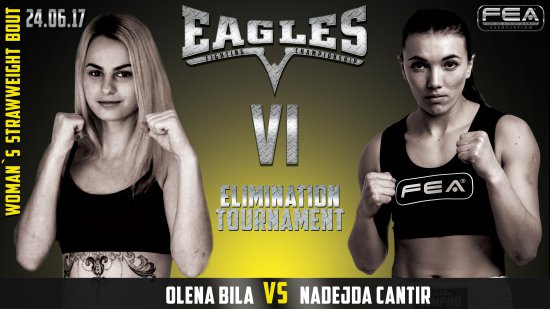 Nadejda Cantir will perform by the MMA rules within the first part of the EAGLES VI show on June 24th.
Similar to the past tournaments, the mixed martial arts fight show EAGLES VI will be divided in two parts.
In the first one, EAGLES VI Elimination Tournament we are waiting for true surprises, one of which will be Nadejda Cantir's fight. Moreover, in the same part we will see young debutants duels and the already well-known promising fighter Gheorghe Lupu.
It's bound to be captivating and the fight between veterans, in which Moldova will be represented by Oleg Craciun. You can surely say that the debutants appearance in the first part of June 24th will pleasantly surprise all the fans and supporters.
But the highlight, of course, will be the women\'s match!
For the very first time in the history of mixed martial arts in Moldova, a duel in the women\'s division will be held by rules of MMA.
The already proven KOK female fighter Nadejda Cantir will try on hard gloves this time.
Until now, Nadia performed only by K-1 rules. The decision to try herself on the mat was taken by the coaches and the athlete herself.
To be noted that this fall Cantir has a title fight for the championship belt in the women's division against Esma Hasshass.
And in the upcoming fight on June 24th, Nadia will confront the representative of the neighboring country Ukraine, Olena Biloy, who already has experience of MMA tournaments.
It is going to be a tough fight, Nadia prepares herself thoroughly and spends more time fighting on the mat, because standing up, as we all know she works perfectly. We wish you a successful victorious debut.
The second part will be fully reserved to the match meeting of the Russian and Moldavian fighters, the Industrials team against the EAGLES project fighters' team. In the duels of the second part we will see the 61.2kg category champion Mihail Sirbu, the 77kg category champion Vasily Botnaru, the promising lightweight Georgiy Cebanu and he first contender for the title fight in the 71kg category – Andrei Barbarosa.